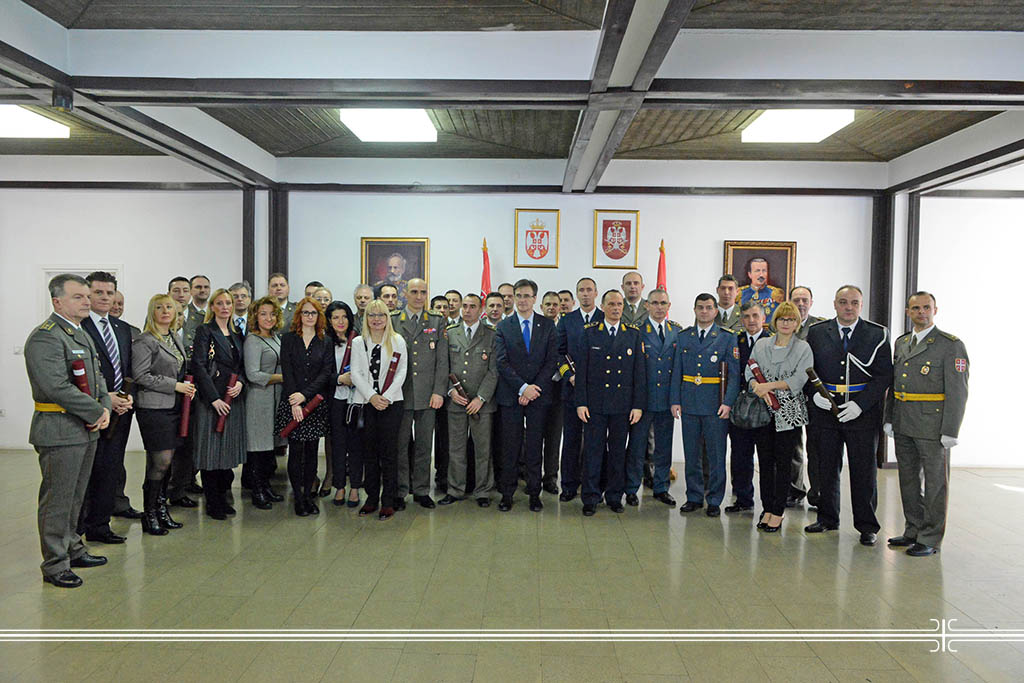 Diplomas Awarded to MMA Medical Faculty Doctors
24. 02. 2017
On the occasion of the University of Defence Day, 45 PhD diplomas were awarded to holders of PhD degree earned in 2016, and among them were 14 doctoral dissertations of the Medical Faculty of the Military Medical Academy. The promotion of PhDs was attended by State Secretary of the Ministry of Defence Nenad Neric, University Rector Major General Prof. Dr. Mladen Vuruna, as well as representatives of the University of Defence, Military Academy and the MMA Medical Faculty.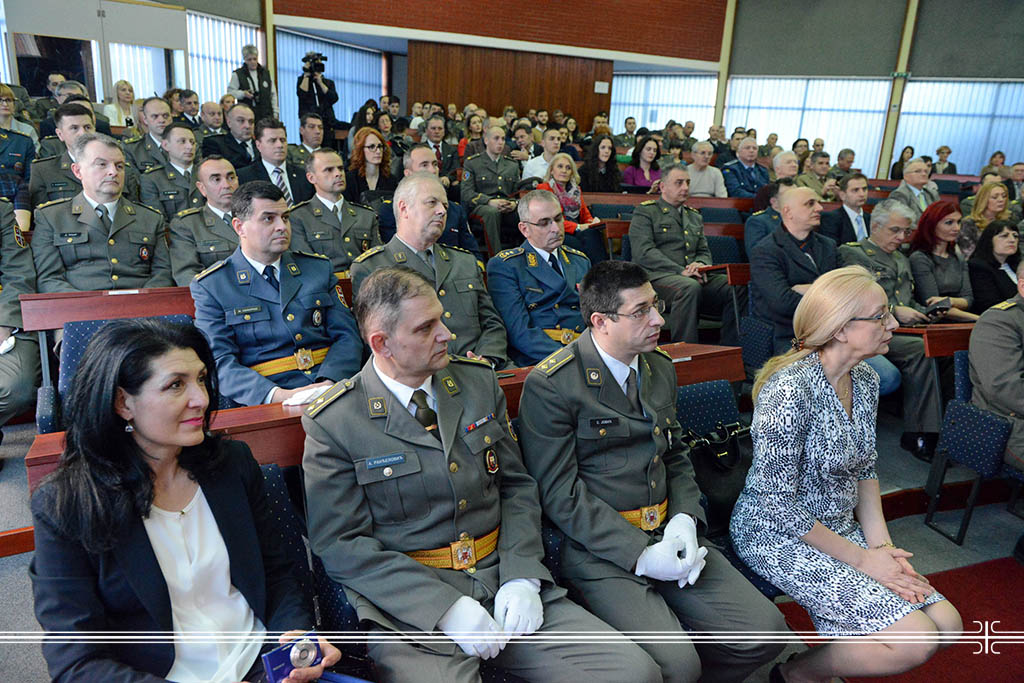 Dr. Dejan Savic from the Institute of Microbiology Academy, Dr. Tatjana Mraovic from the Institute of Hygiene MMA, Colonel Dr. Slobodan Acimovic Head of the Clinic for Pulmonary Diseases MMA, Dr. Snjezana Vukotic from the Clinic for Emergency Internal Medicine, Major Assist. Dr. Ivan Stanojevic from the Institute of Medical Research, Assist. Dr. Milica Zlatkovic from the Institute of Toxicology and Pharmacology at the National Poison Control Center, Colonel Dr. Neven Vavic Head of the Solid Organ Transplant Center MMA, Lt Col. Dr. Dragan Pucar from the Institute of Nuclear Medicine, MMA and assistant Dr. Gordana Cvetkovic from the Clinic for Pulmonary Diseases MMA earned a doctorate degree at the MMA Medical Faculty.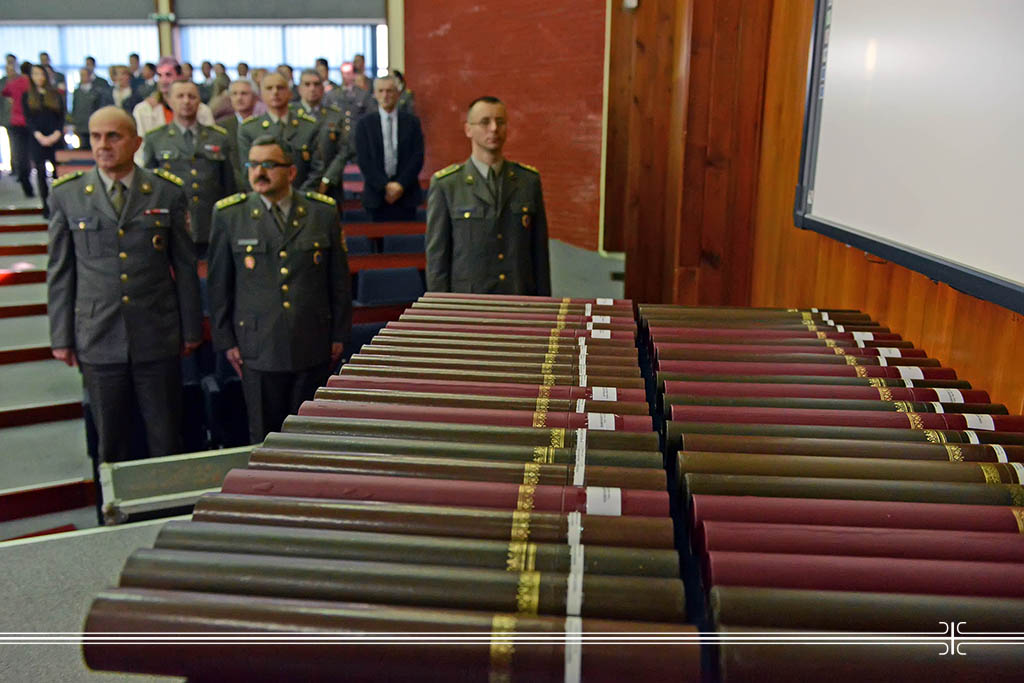 At the MMA Medical Faculty also prim. Dr. Mirjana Kendrisic from the General Hospital Sremska Mitrovica, Dr. Aleksandar Rakocevic Hrnjak from the Center for Physical Medicine and Rehabilitation KBC Zvezdara, Lt Col. prim Dr. Dragan Koruga from the Military Medical Center Novi Sad, assistant Dr. Irena Mladenovic from the Faculty of Medicine Foca, University of East Sarajevo and Dr. Ljiljana Petrovic Jeremic from the Institution of Public Health "Morava" Cuprija defended their doctoral dissertation in 2016.