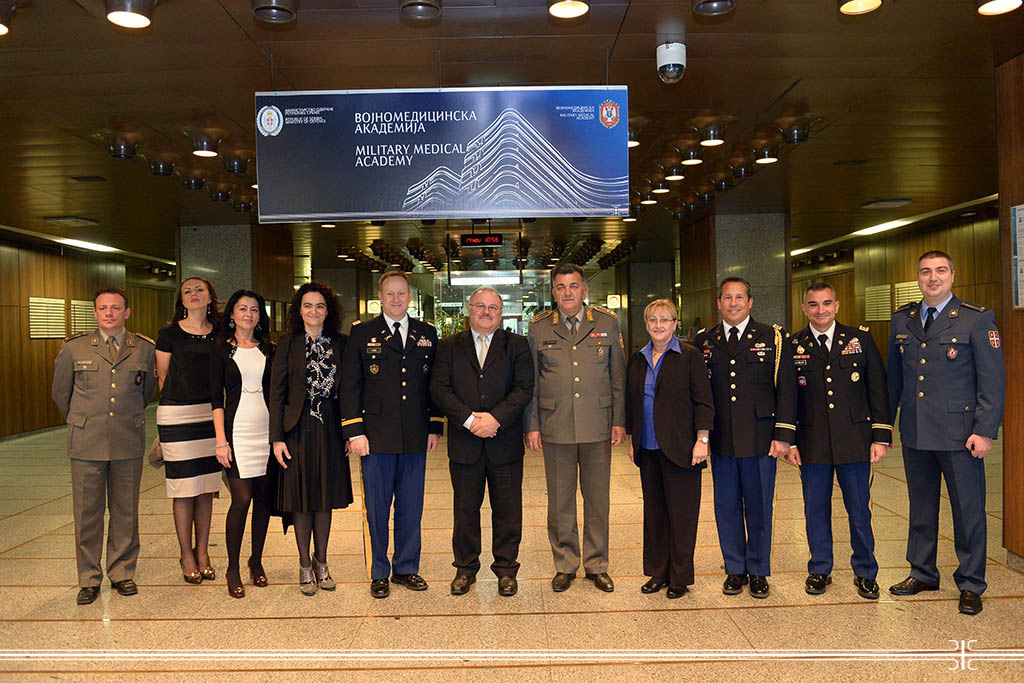 Donation of the US Department of Defence to the Military Medical Academy
14. 11. 2013
Within the framework of the Department of Defence HIV/AIDS Donation Program, US Embassy representatives, led by Deputy Chief of Mission in Belgrade Mr. Gordon Duguid, donated the funds for laboratory and diagnostic equipment with the estimated amount of 85 000 US dollars.
Expressing his contentment with the long-term successful collaboration with the US Department of Defence, the Head of the Military Medical Academy Brigadier General Prof. Dr. Marijan Novakovic pointed out the importance of amiable help and understanding to continue the modernization in the field of HIV/AIDS prevention, diagnostics and therapy.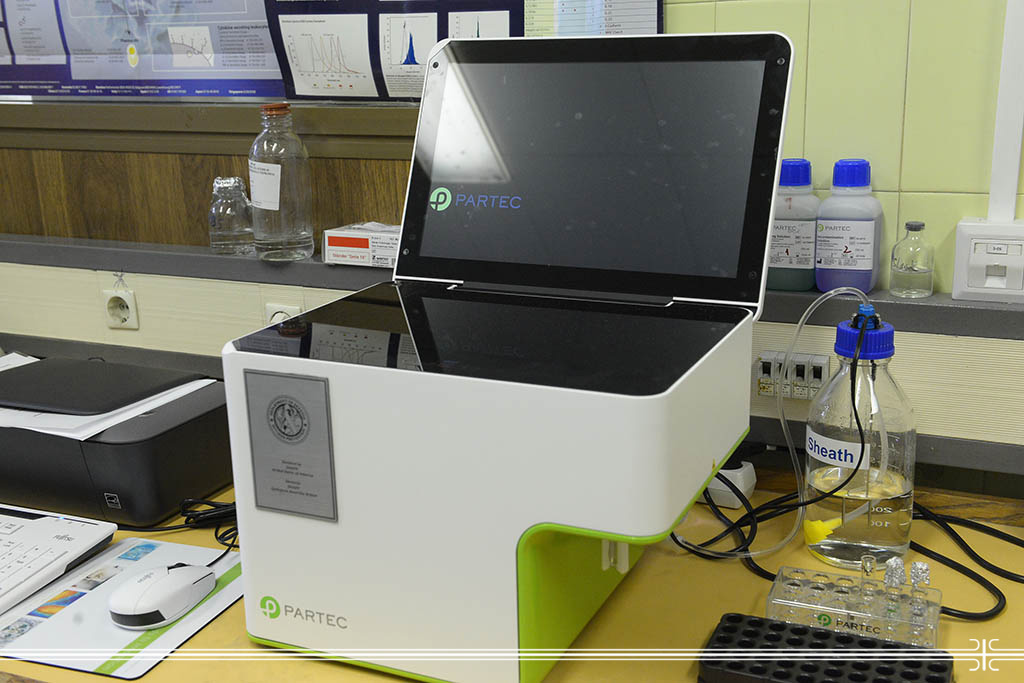 - Current donation of 85 000 US dollars help us to provide sophisticated state-of-the-art laboratory equipment and diagnostic tests which will be at the disposal of the MMA Institute of Medical Research. We also made an educative film dedicated to all members of the Serbian Armed Forces.
General Novakovic stressed out the fact that HIV infection represents the world-wide reality and his conviction that the day when science will give the final response to this question is coming soon, as well as his hope the mutual collaboration with the maximal contribution of the MMA experts will last until that moment.
Showing his appreciation to complete Military Medical Academy staff for the warm welcome, Deputy Chief of Mission in Belgrade Gordon Duguid reminded that donation is only one of the confirmation of successful collaborative relationship started in 2005 with the total funds of 811 000 US dollars.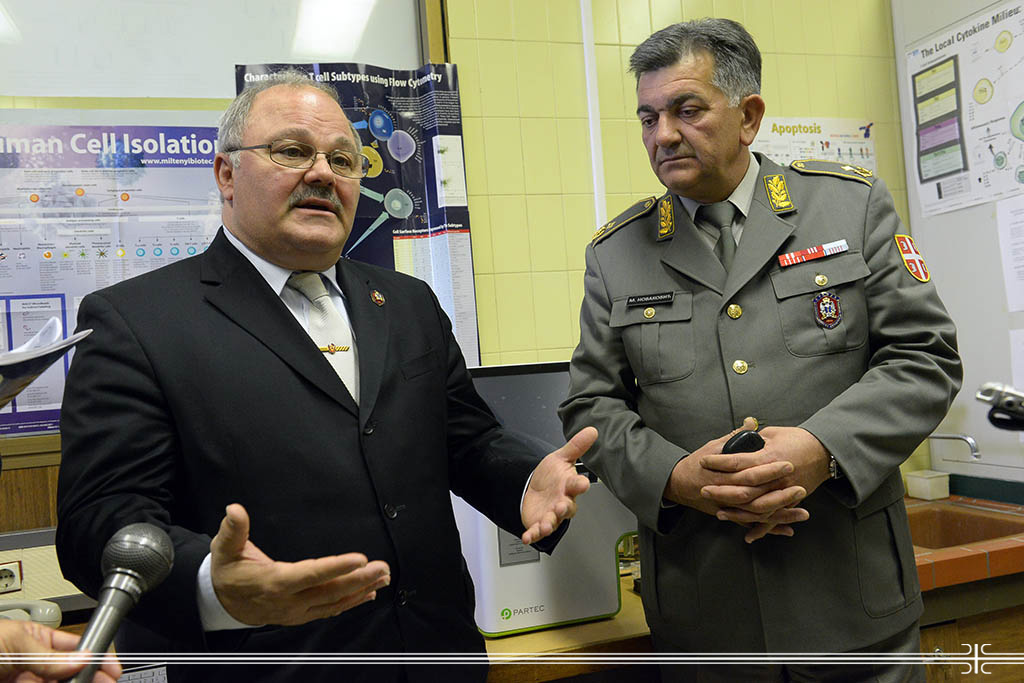 - The most of equipment is dedicated to the HIV/AIDS preventive measures but also to raise the awareness about this kind of disease. We are impressed with all the efforts you have made against it, said Duguid, adding that concerning the dedication of the institution, fighting against the disease, they expect another several years of productive collaboration aimed at prevention and consequence alleviation.
Posterior to the Military Medical Academy video presentation, Prof. Dr. Vesna Suljagic, Head of the MMA Section for Prevention and Control of Nosocomial Infections spoke about the HIV/AIDS prevention within the Serbian Armed Forces. In further course of the meeting, the American guests visit the Institute of Medical Research and attend the film "HIV and Military Population", made possible thanks to the donation funds.