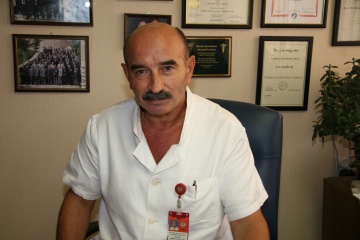 Dr. Stanković Reelected President of the Serbian Medical Society's Surgical Section
07. 10. 2011
At its session held on the Zlatibor mountain, on September 23, 2011, the General Assembly of the Serbian Medical Society's Surgical Section re-elacted the head of the MMA Clinic for General Surgery, Col. Prof. Dr. Nebojša Stanković as the president of the Surgery Section for another 4-year term.
The mountain of Zlatibor hosted another event as well. It was a regular monthly meeting of the Surgical Section, in which, in addition to Prof. Dr. Stanković, another 6 doctors from the Military Medical Academy participated.
The Surgical Section is the largest and the most active section of the Serbian Medical Society.