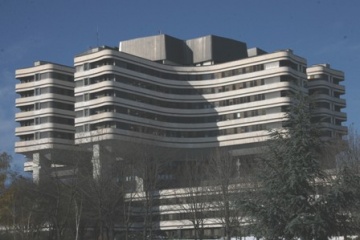 ECDL Certificate Presentation
04. 11. 2009
Belgrade, November 4, 2009 – There are 71 members of the Military Medical Academy who, in the course of the current year, .passed all the tests and obtained ECDL certificates satisfying basic international IT standards.
The necessity of continuous improvements and the use of IT tools in the work to increase efficacy and quality of the services rendered to the patients was particularly stresses at the Award Ceremony held at the Military Medical Academy for employees who obtained their ECDL.
In the mid-2008, the Military Medical Academy met all the conditions and became an authorized Test Center of the Republic of Serbia Ministry of Defence for providing ECDL training and awarding ECDL certificates.
There is the call for another100 candidates –the MMA's employees to apply for testing, and this activity is planned to be carried out next year as well.