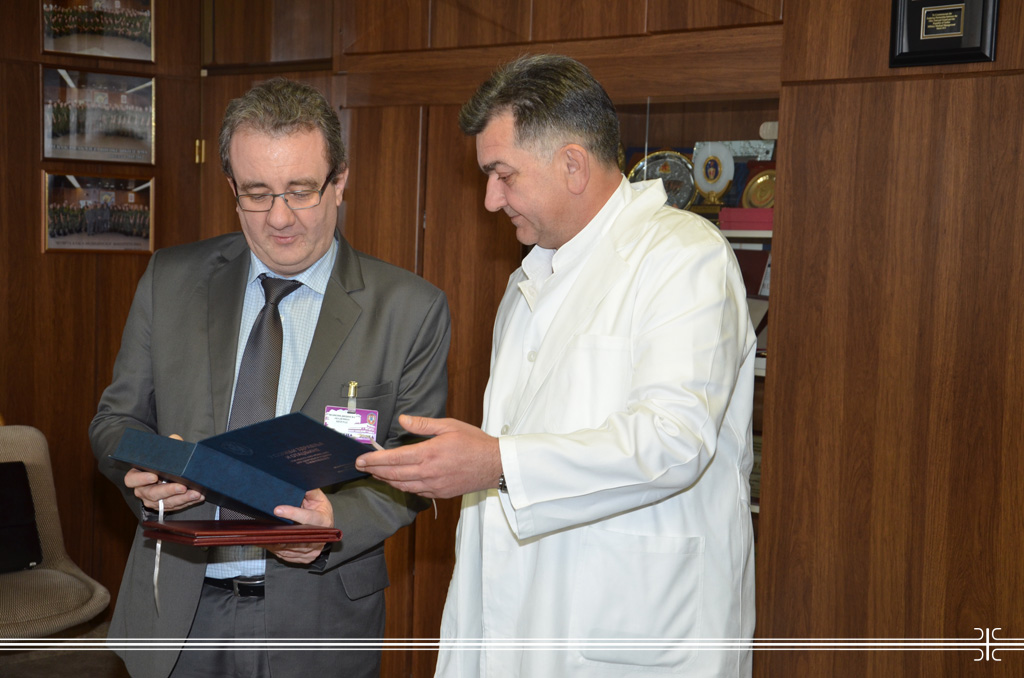 Eminent Belgian Urologist Promoted into MMA Visiting Professor
06. 02. 2013
Brigadier General Prof. Dr. Marijan Novakovic, head of the Military Medical Academy, awarded the plaque to Prof. Dr. Dirk de Ridder from the Department of Urology, University Hospital in Leuven, Belgium appointed on this occasion as a visiting professor of the MMA Medical School, University of Defence, Belgrade. Prof. Dr. Ridder, one of the most significant European experts in the field of female, functional and reconstructive urology and neurourology, visited MMA Clinic for Urology continuing this way the excellent collaboration between this Clinic and European Association of Urology.
The lecture of Prof. Ridder covering the topic "Male incontinency" is scheduled to take place in MMA's Teaching-Scientific Council Room on February 7, 2013 at 02.00 p.m.
Professor Ridder is a board member of European Society for Female and Functional Urology and Chairman of the Standardization Committee of International Continence Society, carrying out as well the function of President of the European Society for Neurourology in the period 2004-2007. Being also the associate editor of international magazine Neurourology and Urodynamics, he signs more than 159 papers published in well-known medical journals as their author or co-author.