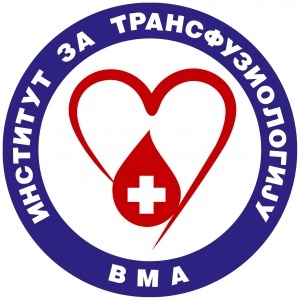 Employees of the Serbian Oil Gas Company NIS-Naftagas Donated Blood
09. 08. 2008
 Belgrade, August 8 - Members of the Voluntary Blood Donors Association of the Serbian Oil&Gas Company NIS-Naftagas in Novi Sad and the MMA Institute of Transfusiology organized a blood donation campaign involving 30 employees of this company. Activists and voluntaries of this company expressed their sense of humanity in action once again. That joint action of donors and the Transfusiology Institute's staff members ended with 'traditional' white army bean.
Recognizing the openness of the Military Medical Academy in providing medical services to all the citizens of Serbia and surrounding countries as well as the fact that
MMA is an integral part of the National Health System of the Republic of Serbia, Federation of Voluntary Blood Donor Organizations organized , on several occasions and in close collaboration with its associations, blood donation campaigns to collect blood for patients hospitalized at the Military Medical Academy.

Thanks to great efforts of the MMA Institute of Transfusiology, 5,720 liters of blood from 11,000 donors were collected in the period from January through July 2008. In that same period, civilian health facilities in Serbia got 701 liters of blood, 131 liters of fresh frozen plasma (FFP) and 16 liters of concentrated thrombocytes.

In the course of 2007, the MMA Institute of Transfusiology in collaboration with civil health care facilities in the Republic of Serbia delivered 1,261 liters of blood, 250, 000 liters of fresh-frozen plasma and 77 liters of concentrated thrombocytes to 25 health facilities, which needed blood and blood products.