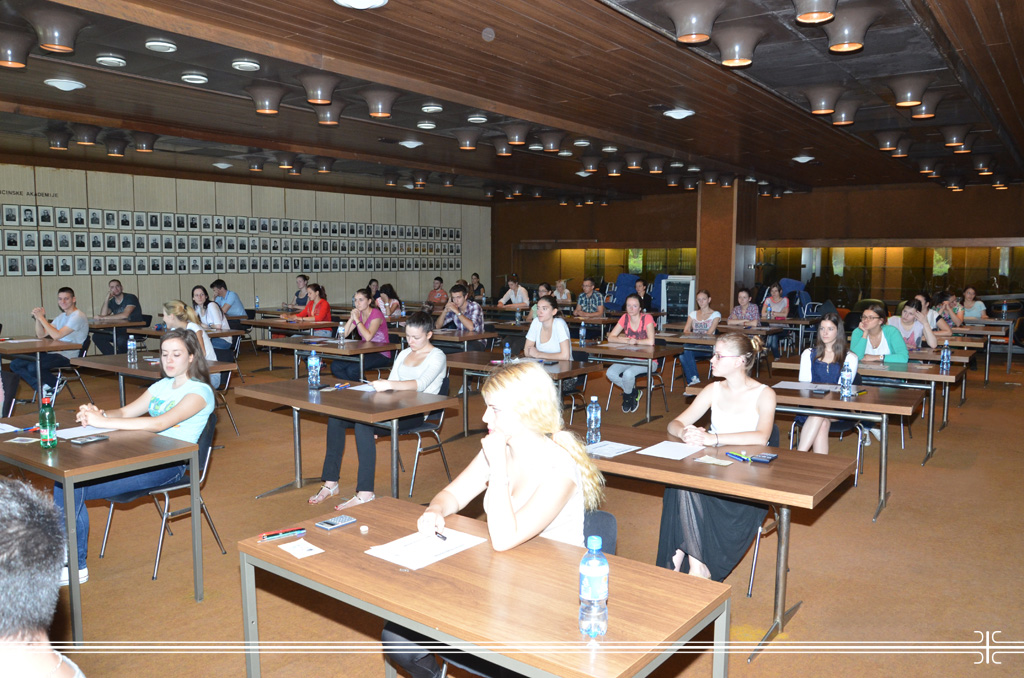 Entrance Exam for the Enrollment of the MMA Medical Faculty First-Year Students
03. 07. 2013
The candidates who met all requirements for taking entrance exam necessary for the enrollment in the MMA Medical Faculty of the University of Defence, Belgrade for academic year 2013-2014 tested their knowledge of biology and chemistry at the Military Medical Academy. Results of the tests will be published July 5, 2013 at the latest.
The MMA Medical Faculty enrolls the fifth generation of 25 male and female cadets who will attend the curriculum of Undergraduate Integrated Academic Studies of Medicine following the public call criteria from February 15, 2013. The candidates who met both general and special requirements for the enrollment at the MMA Medical Faculty also completed obligatory check-up procedure aimed at their psychological, medical and physical evaluation. From the total number of 254 candidates, 110 were fulfilling the conditions for taking qualification exam, although 99 candidates were present.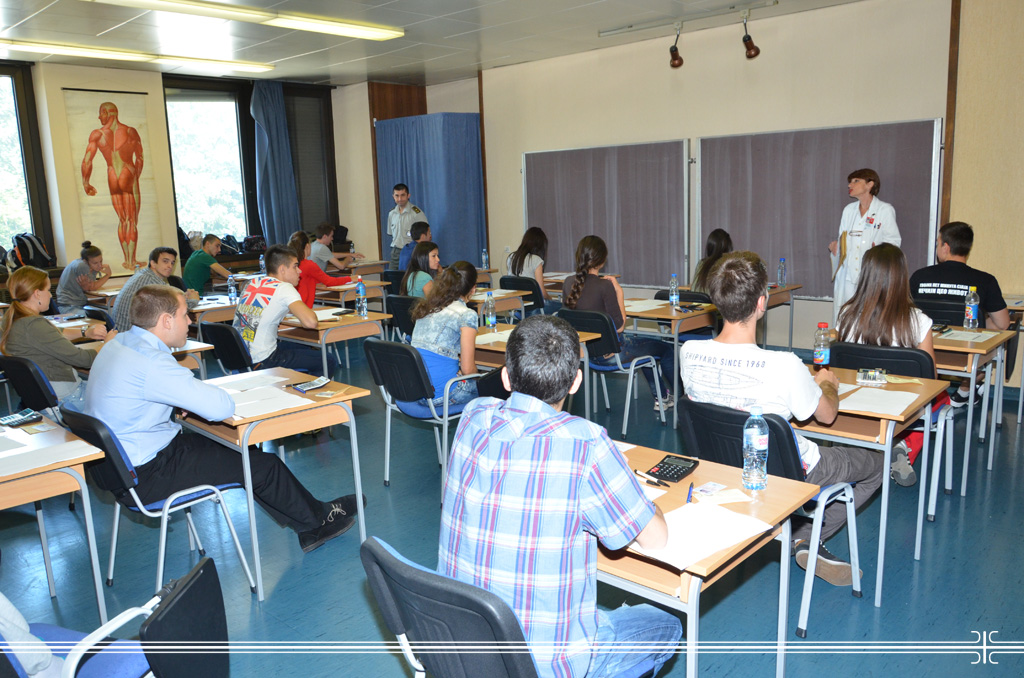 With the establishment of the MMA Medical Faculty the preconditions for the military physicians training, tailored made for accomplishing all Serbian Armed Forces missions, have been created. The student classes are mixed with approximately same number of male and female cadets. The main characteristics of the MMA Medical Faculty are: 35 obligatory and 35 elective subjects, work in small groups, interactive education process, individual mentors assigned to each student, as well as their engagement in scientific-research projects. All candidates earn military status, thus including military training and physical education, provided accommodation, education free-of-charge and secured career within the framework of Military Medical Services upon completing studies. In 2015, the first class of future doctors of medicine will be promoted.