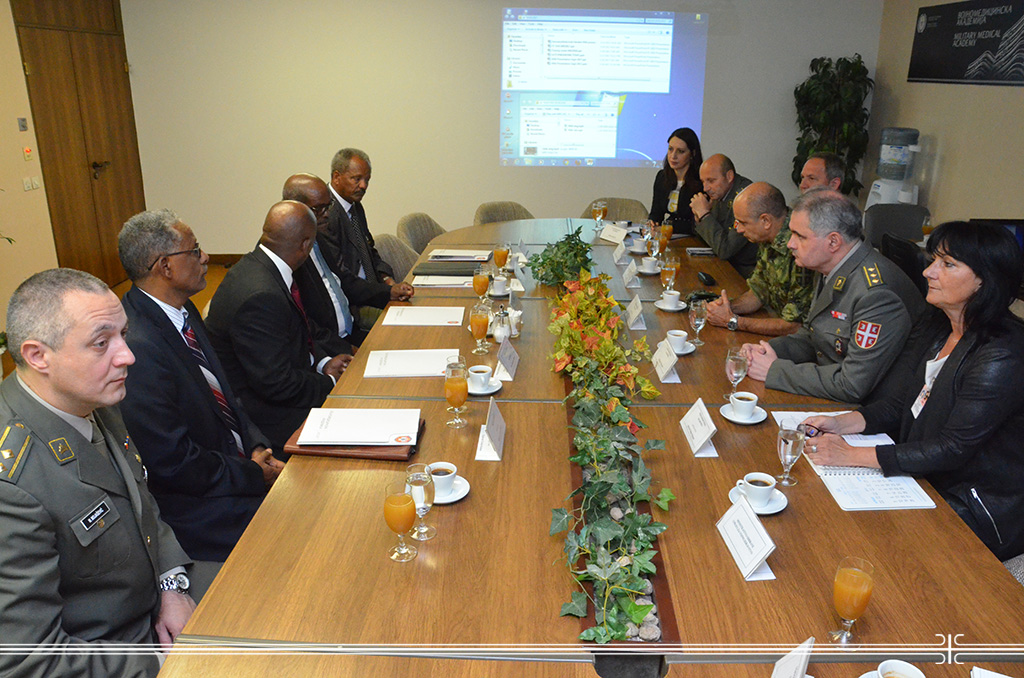 Eritrean delegation at the MMA
22. 05. 2017
High delegation of Eritrea, headed by Major General Humed Mohammed Karikare, who are on a visit to the Ministry of Defence of the Republic of Serbia, visited the Military Medical Academy.
Deputy Head Col. Prof. Dr. Dragan Dincic said that this was the first visit of the Eritrean delegation to the MMA and presented the largest military hospital in this part of Europe.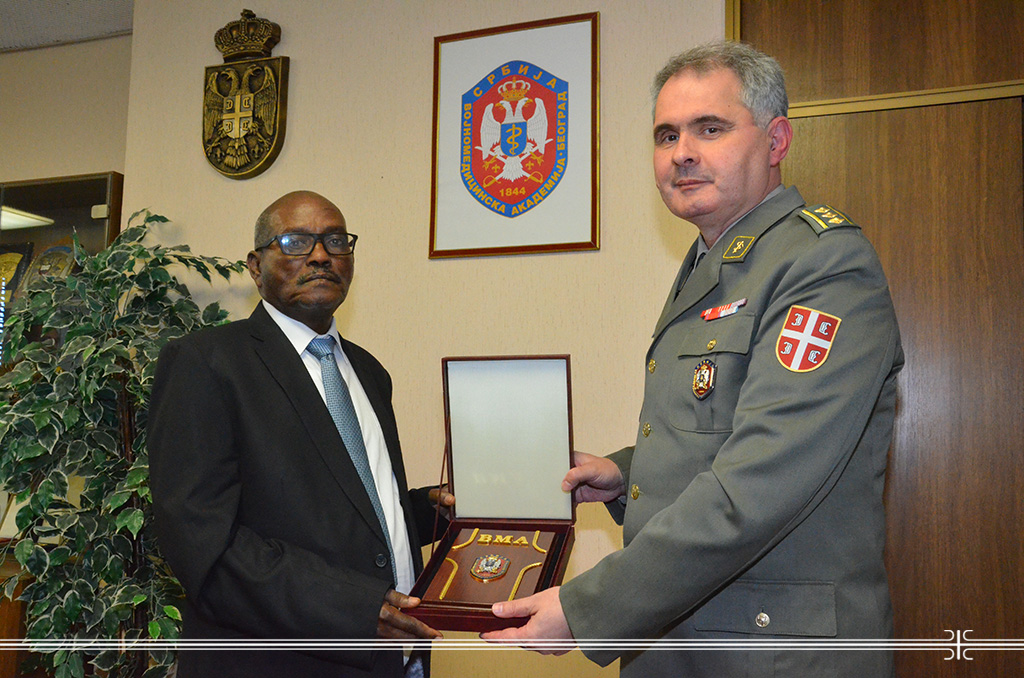 Head of the MMA's Treatment Sector Col. Prof. Dr. Zoran Segrt briefed the guests on the latest achievements in the field of treatment and Dean of the MMA Medical Faculty Col. Prof. Dr. Nebojsa Jovic presented the work of the Faculty at all three levels of academic studies. The guests were informed about the capacity of the military medical training center of the Sector for Education and Scientific Research of the MMA.
Conclusion of the meeting was that the possibilities of cooperation would be considered and according to that, further steps would be taken.