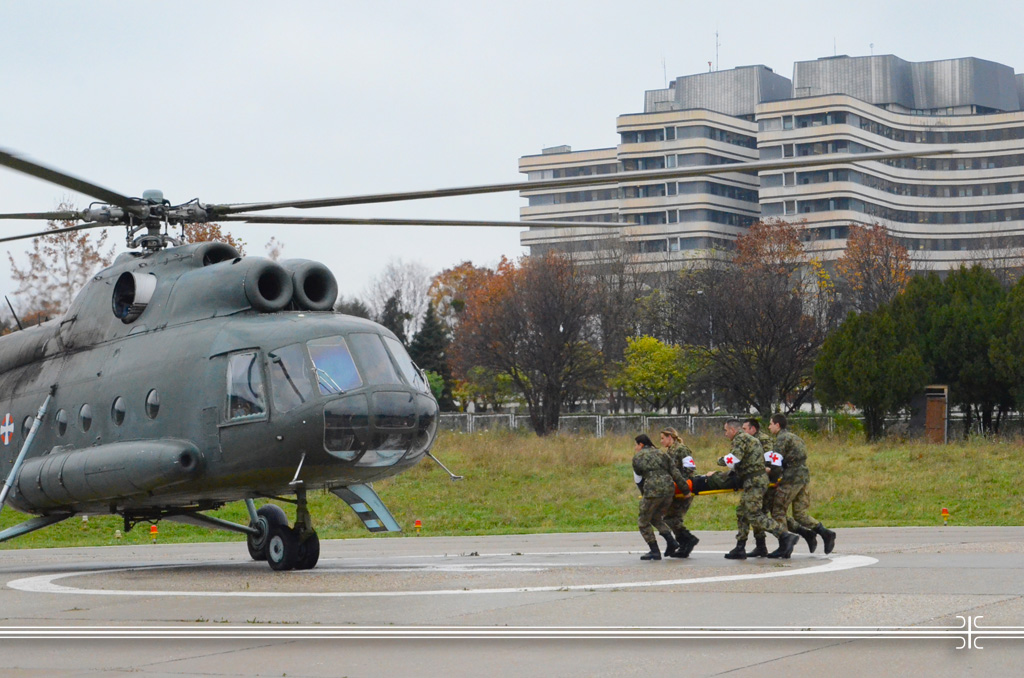 Exercise "Fall 2014"
20. 11. 2014
Demonstration exercise of the sixth class of medical service reserve officers, at voluntary military service ended today at the Military Medical Academy.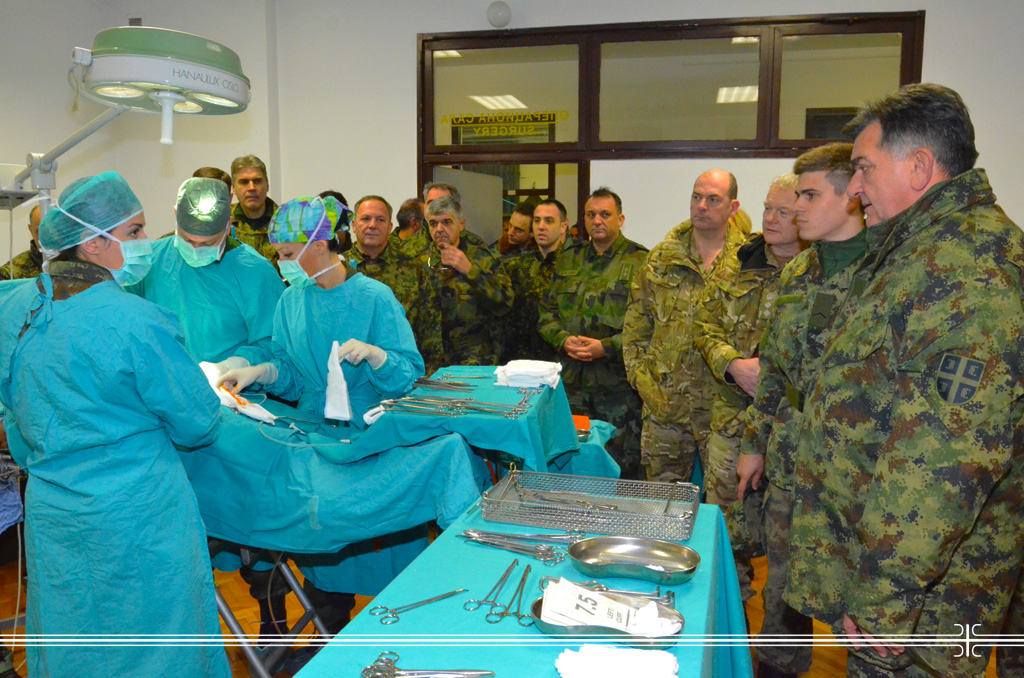 Exercise topic was the management of injured and sick in a natural catastrophe situation – an earthquake, aimed at both testing the knowledge of listeners in the sphere of medical assistance, and professional improvement in management organization of injured and sick in case of emergency.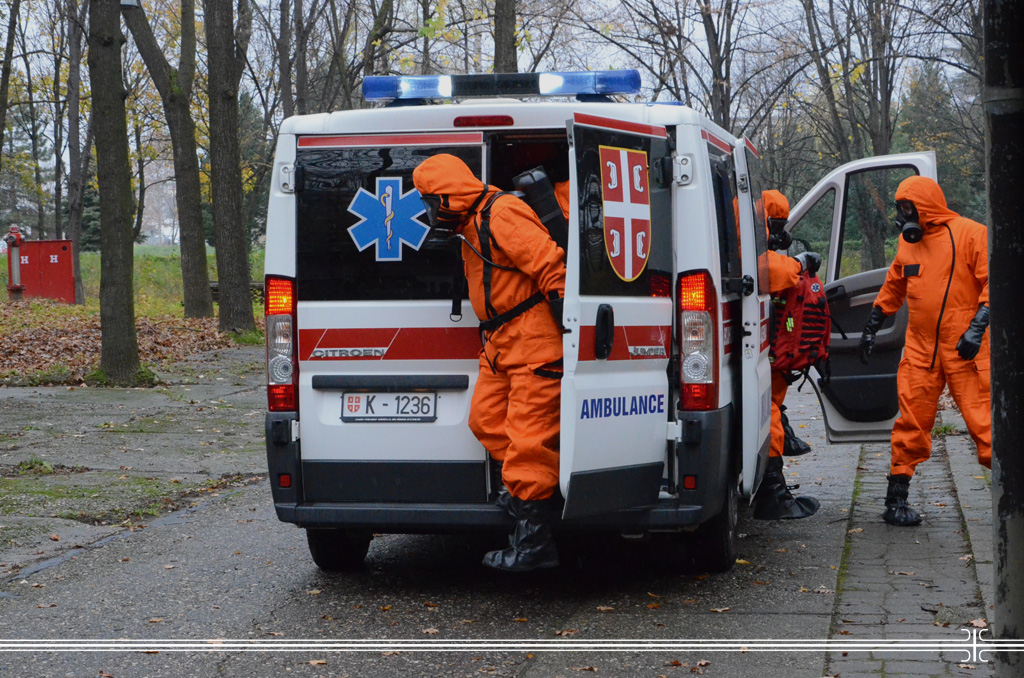 Participants at the exercise were the heads of the Military Medical Training Center, medical service reserve officers, lecturers of the MMA organizational parts, professional militaries at the specialization end year, cadets of the MMA Medical Faculty, Belgrade University of Defence, members of the MMA management board and MMA organizational units heads.
Through the six-point work plan military representatives demonstrated medical support in case of mass accidents management, including the following: management of consequences and poisoned persons during the spill of gas and toxic substances from the chemical industry, work of mobile surgical teams and collection point - aerial evacuation, formation of joint prevention and psychologic-psychiatric medical teams on the earthquake-affected territory as well as the use of military hospital and military medical centers capacities.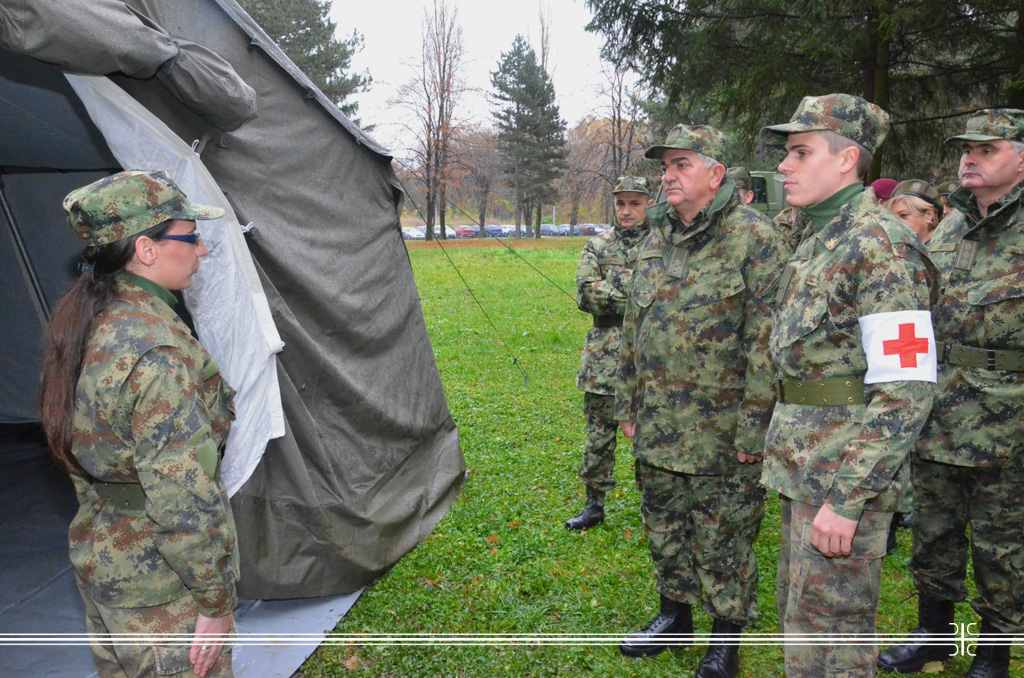 Analyzing the results, Brigadier General Prof. Dr. Marijan Novakovic, head of the Military Medical Academy estimated the exercise as successful and participants as extremely motivated and willing to perform all the assignments ranged from theory to practical demonstration of learned. Exercise topic pointed out the military medicine factor in solving mass accidents thus was very important the active participation of young officers and MMA members aimed at wider knowledge and continuous education in the field of military medicine.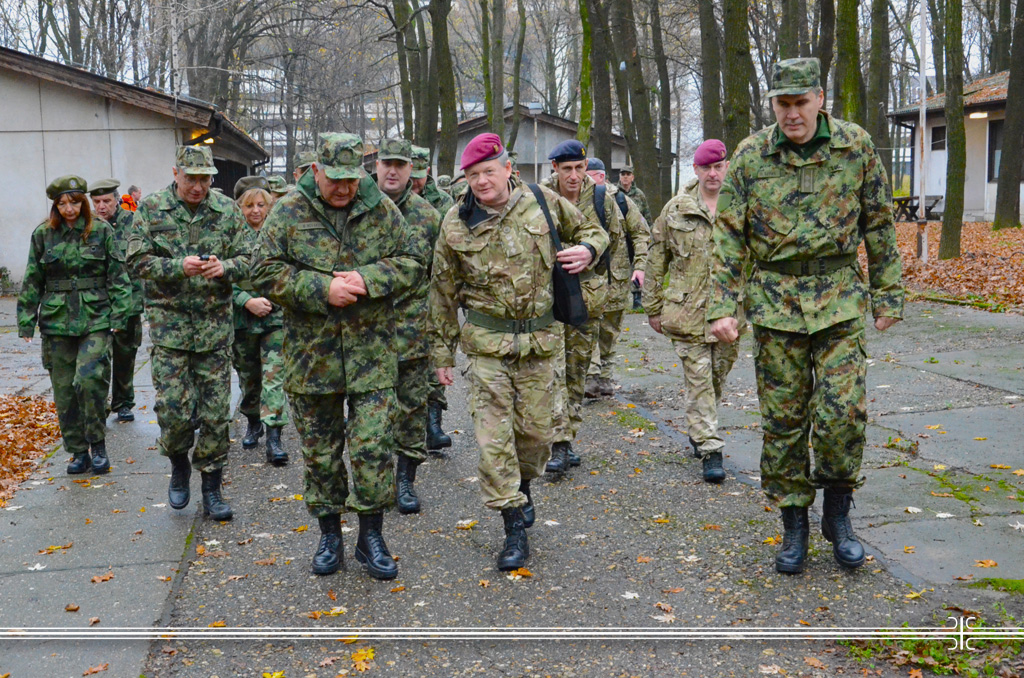 Among the attendees were the representatives of British military medical team who previously completed at the MMA four-day war surgery and toxicology course. They were impressed with the equipment and participant readiness, as well as with close cooperation of the army and civilian service in case of emergencies.