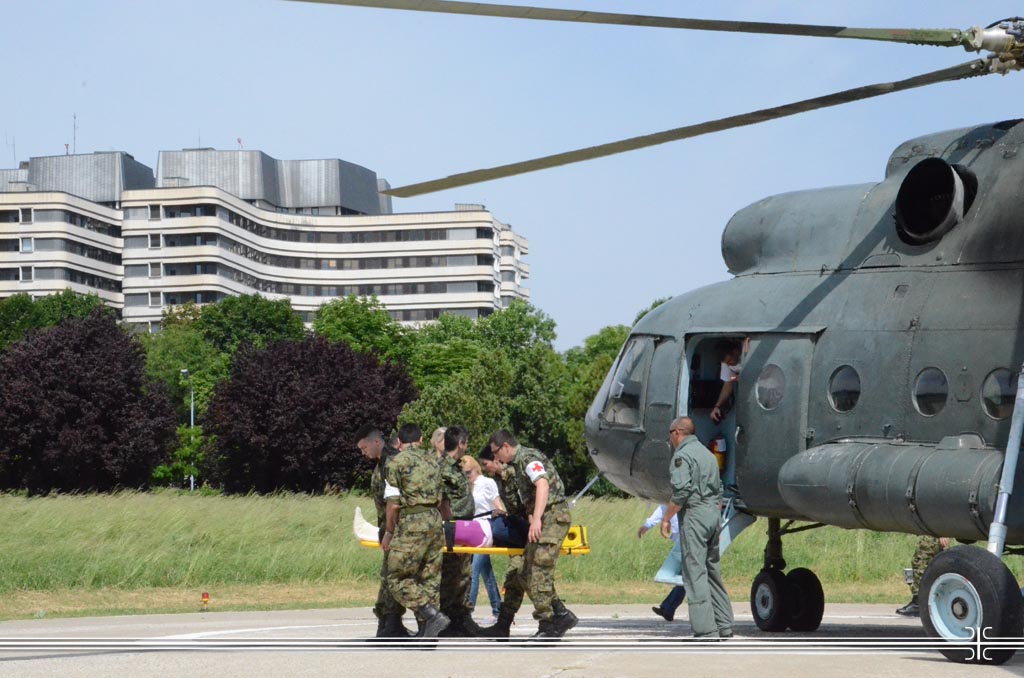 Exercise "Spring 2015" Completed
21. 05. 2015
The final camping and demonstration exercise "Spring 2015" of the 7th class of candidates for medical service reserve officers, and I class of cadets of the MMA's Faculty of Medicine of the Defence University in Belgrade, organized by the Military Medical Training Center of the MMA's Sector for Education and Scientific Research, was held at the Military Medical Academy. The aim of the exercise was the management of the affected and injured during emergency situations, i.e. after earthquakes.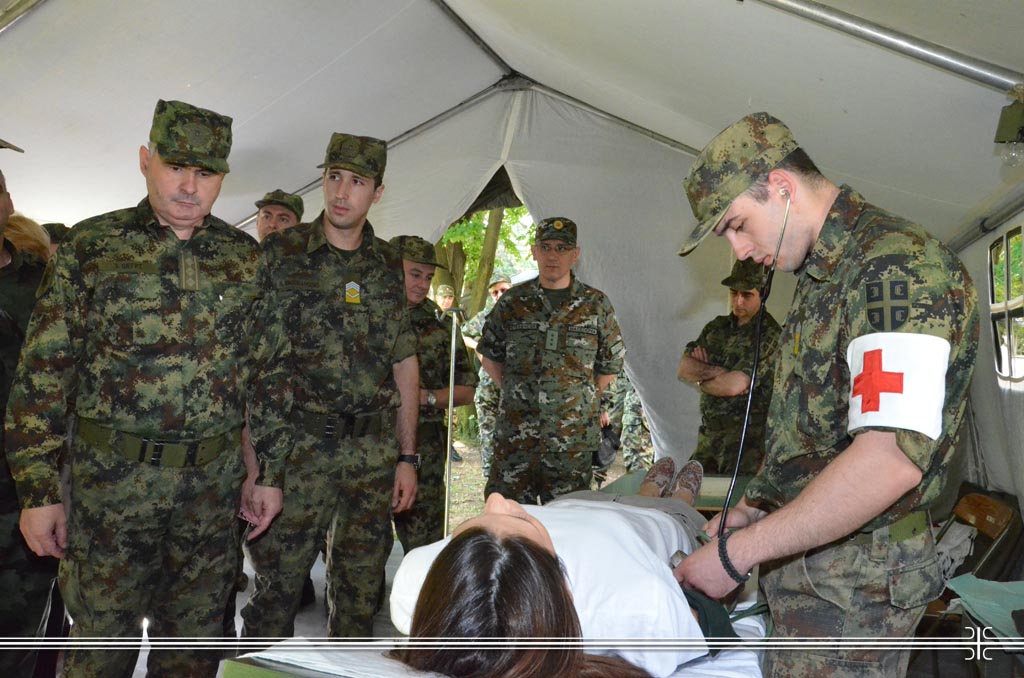 The Acting Head of the MMA, Colonel Prof. Zoran Segrt expressed his satisfaction with participants' demonstrated knowledge and skills as well as with the command and training capabilities of the responsible senior officers and MMA's teachers. He stated that the MMA has paid great attention to education and that the MMA's Medical Faculty, which is going to promote the first class of medical second lieutenants this year, is the best example for that. The important segment of the education system and training at the MMA is the Training Center with numerous activities in the field of training of medical staff and, implementing that, it nominates itself for becoming the regional center.
Representatives of the Armed Forces from the Republic of Slovenia, Bosnia and Herzegovina and the Republic of Macedonia were observers at the exercise "Spring 2015" and they had positive impressions on the completed exercise.