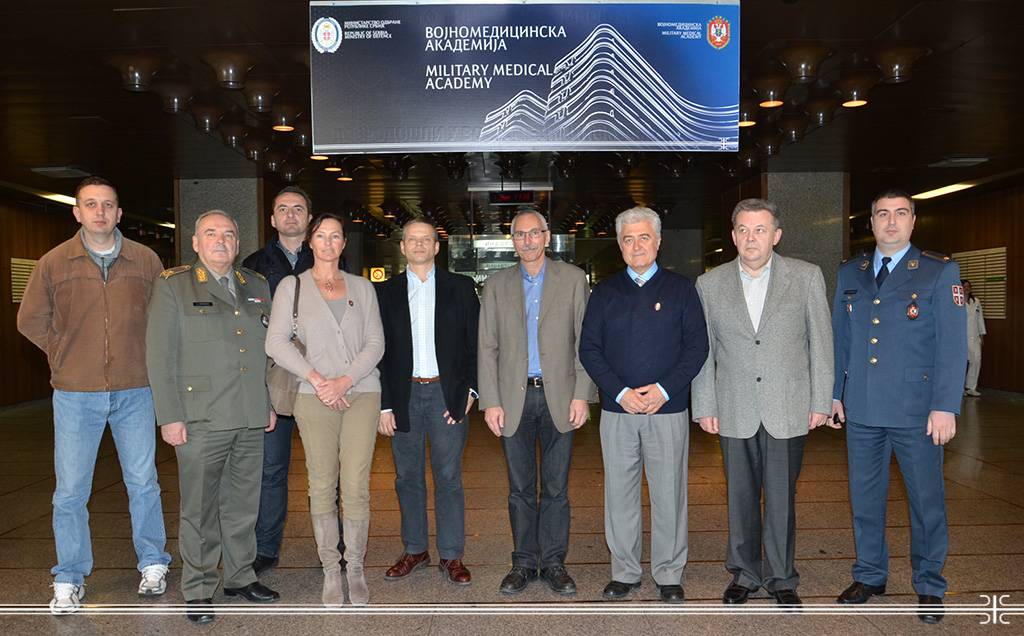 First Step in ATLS Implementation in the Republic of Serbia
11. 03. 2014
Military Medical Academy hosted the meeting organized with the representatives of an eminent program in the field of traumatology- Advanced trauma life support (ATLS), namely Prof. Dr. Inger Schipper from the Leiden University Medical Center, Netherlands and Claus Falck Larsen, Head of the Traumatology Clinic in Copenhagen, Kingdom of Denmark. The visit was the part of the international cooperation plan with the Kingdom of Norway Defence Ministry, presented by Major Dagfin Bjorklid.
It was chaired by the Head of the MoD Healthcare Department Brigadier General Prof. Dr. Zoran Popovic, while the other attendees were the President of Serbian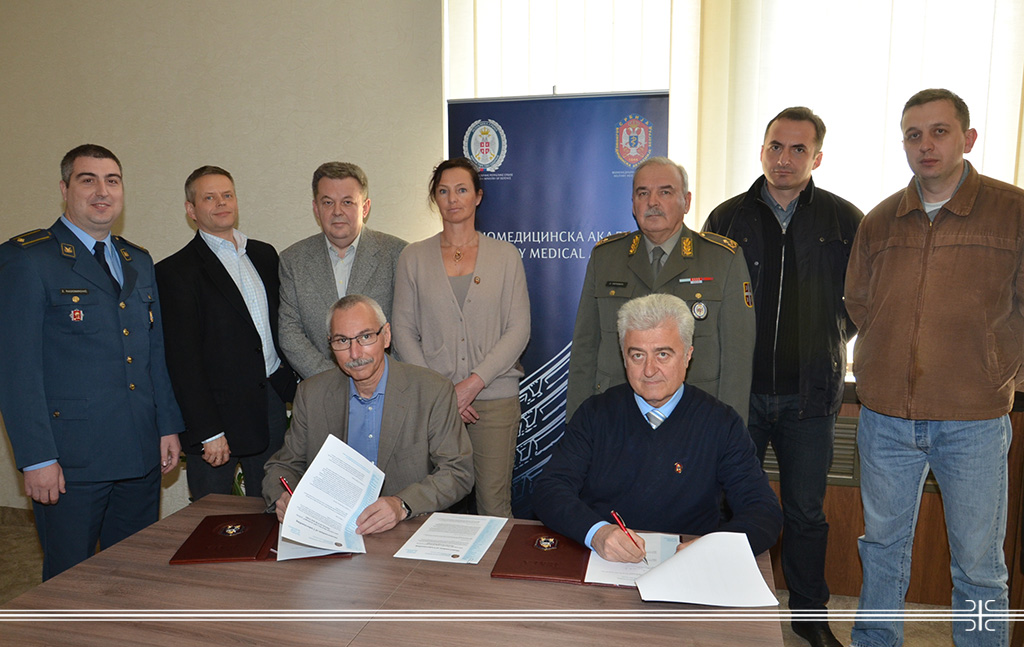 Trauma Association Academician Prof. Dr. Milorad Mitkovic, President of Serbian Association of Anesthesiologists and Intensivists Prof. Dr. Predrag Romic, Lieutenant Colonel Dr. Aleksandar Radunovic from the MMA Clinic for Orthopedic Surgery and Traumatology and Captain Dr. Goran Rondovic from the MMA Clinic for Anesthesiology and Critical Care.
During the visit, it has been signed the memorandum of comprehension, making the first step in this program implementation in our country. ATLS has been adopted in more than 60 countries in the world as golden standard concerning the education and severe injuries management. The countries who are applying it, the mortality rate has been reduced among this group of patients.