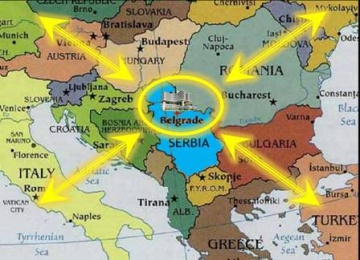 Following the Path Paved for Cooperation
24. 09. 2010
Belgrade, September 24, 2010. – The members of the MMA's transplantation team assisted by their colleagues from the Banja Luka Clinical Center have successfully performed today another kidney transplant surgery in the Republic of Srpska.

The first transplantation performed in Banja Luka in June this year, was done within the cooperation framework established between those two institutions and   supported by the Republic of Serbia Ministry of Defense, and under which the training of our colleagues from Banja Luka for independent transplant program performance is also anticipated. The same was done in the Niš Clinical Center, where 35 kidney transplants had been done so far under the leadership of the MMA's transplant team.
 
'Our goal is to share all we know with others and  help in making complex surgical procedures such as transplant surgeries be not only a   privilege of the largest medical  centers   but a service literally available to all those in need. This action of ours is another proof that the MMA is not present only on the Banjica Hill in Belgrade, but that it is an institution  enjoying a lot of trust of the people  in both our country and the region', said the MMA's head Major General Prof. Dr. Miodrag Jevtić on that occasion.