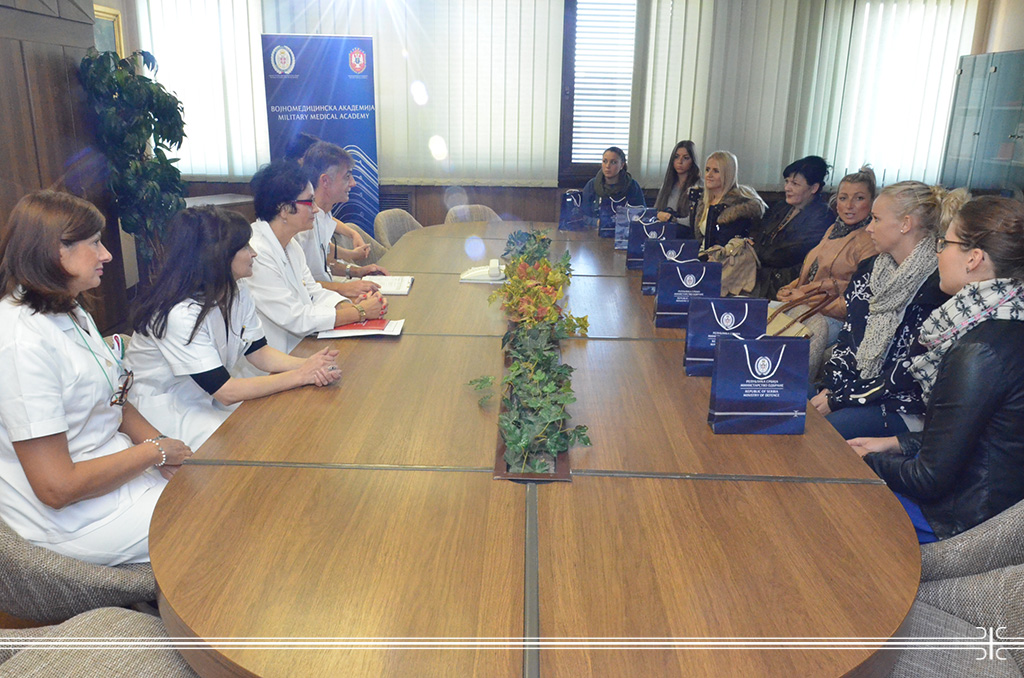 Foreign Students Visited MMA
08. 10. 2014
Within the international student exchange of European schools for advanced studies of nurses and midwifes, students from Belgium, Switzerland, Norway, Great Britain, France, Sweden and Spain paid a visit to the Military Medical Academy.
During their stay from October 8th to October 10th, 2014, students had the opportunity to be introduced with the MMA structure, MMA organizational scheme aimed at good clinical practice as well as with obligations and activities of nurses and technicians working under the institution same roof.
European Nursing Module Network – ENM was the organizer of this study visit to the Military Medical Academy, a teaching base for students coming from medical schools for advanced studies in the Republic of Serbia.