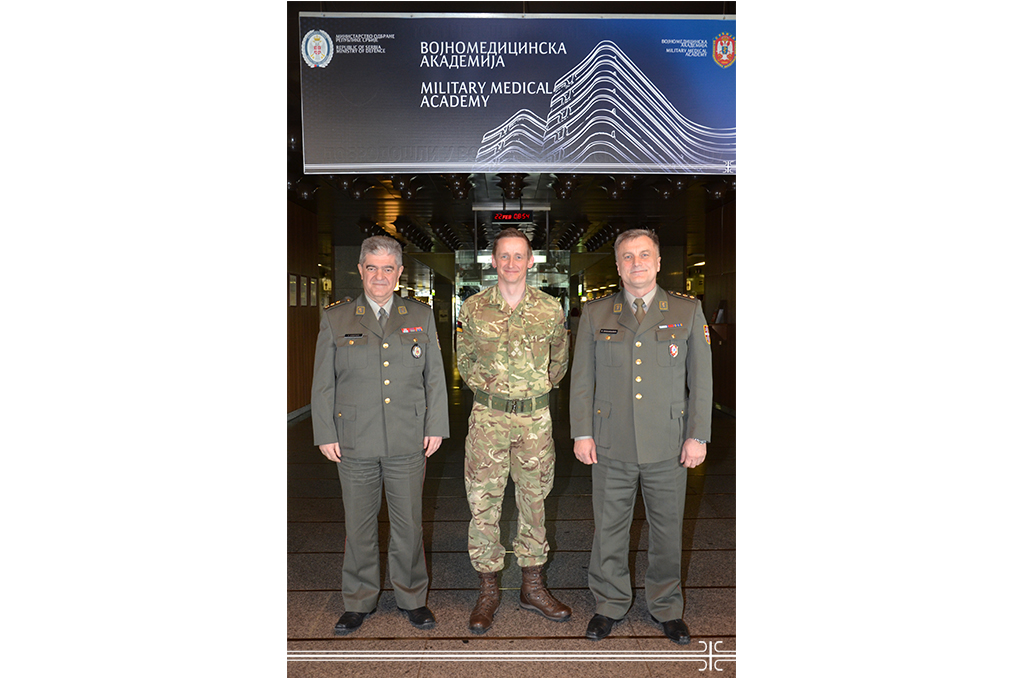 Fostering Cooperation with British Medical Corps
22. 02. 2017
The delegation of the Armed Forces (AF) of the United Kingdom (UK), led by the commander of the 2nd Medical Brigade of the AF of UK Brigadier General Lloyd Toby Rowland visited on 22 February 2017 the Military Medical Academy (MMA).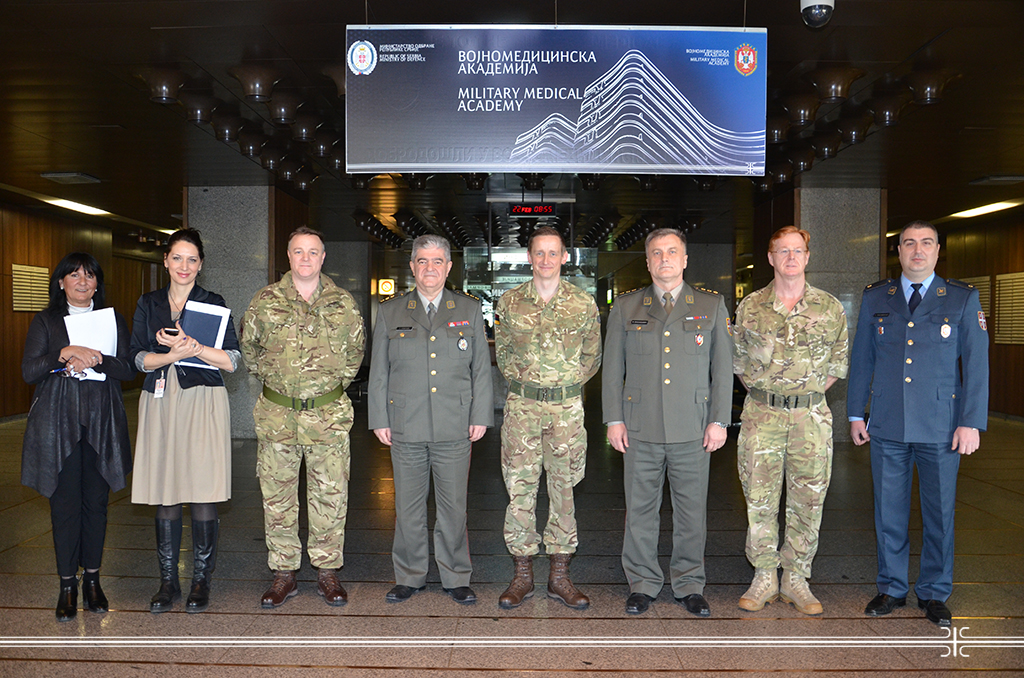 The meeting was attended by Deputy Head of the Military Healthcare Department Colonel Dr. Ugljesa Jovicic.
The points of discussion were to prepare the first joint military medical exercise, which would be conducted in May this year in Belgrade, preparation for the participation of members of the Military Healthcare Department of the Ministry of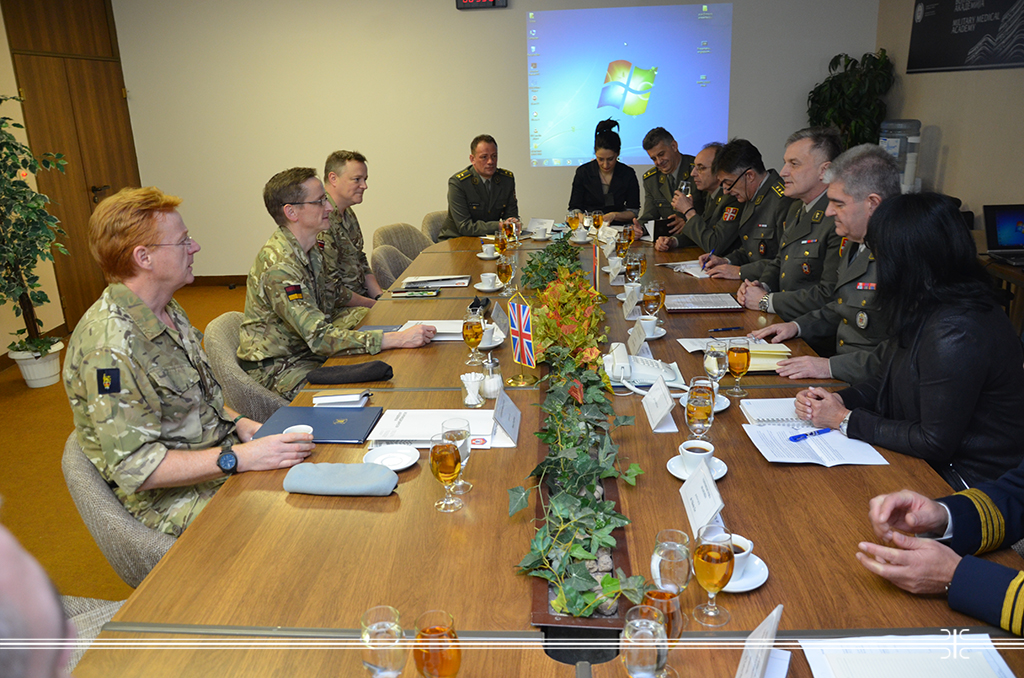 Defence RS in an exercise in the UK, as well as other topics of interest for joint cooperation.
MMA Acting Head Col. Prof. Dr. Miroslav Vukosavljevic said he was confident that thanks to constructive discussions with the British counterparts the bilateral cooperation in the field of military medicine would be more successful. He said that the MMA, the institution that lasts 173 years, is located in today's building, where the treatment, education and scientific research are united under the same roof.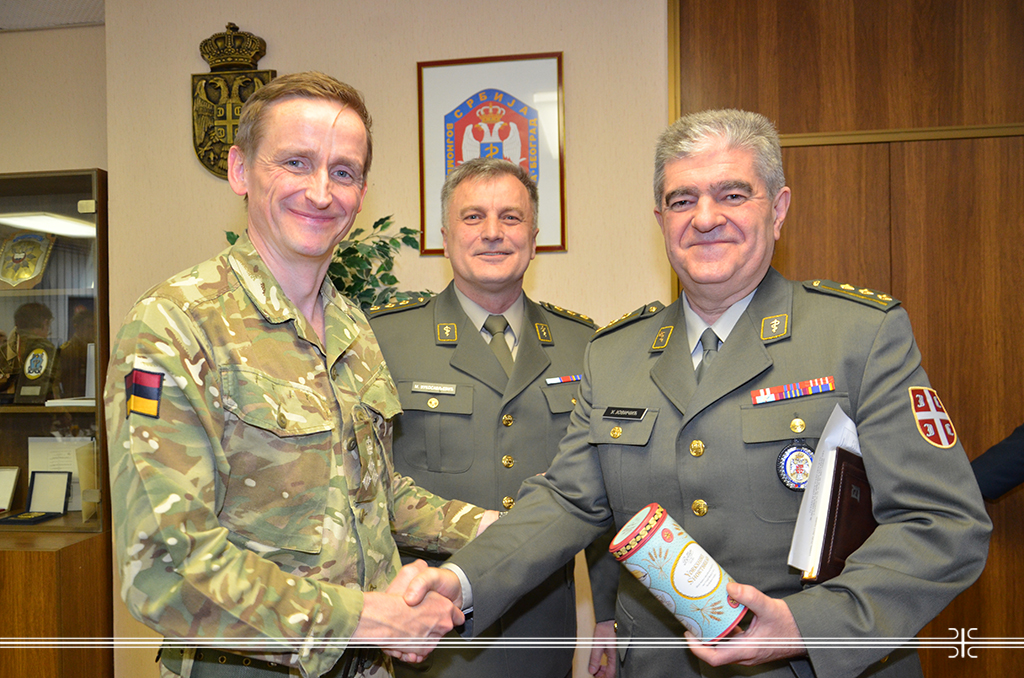 It gives wide possibilities for cooperation that is of mutual interest.
General Rowland said that there are many discussion points that have the potential to enhance the military medical cooperation. In particular, he praised the contribution of the Serbian side in the formation of the Balkan Medical Task Force and singled out the potential in training that is held in the Military Medical Training Center of the Sector for Education and Scientific Research MMA, participation in peacekeeping operations and NBCR, i.e. bioterrorism.