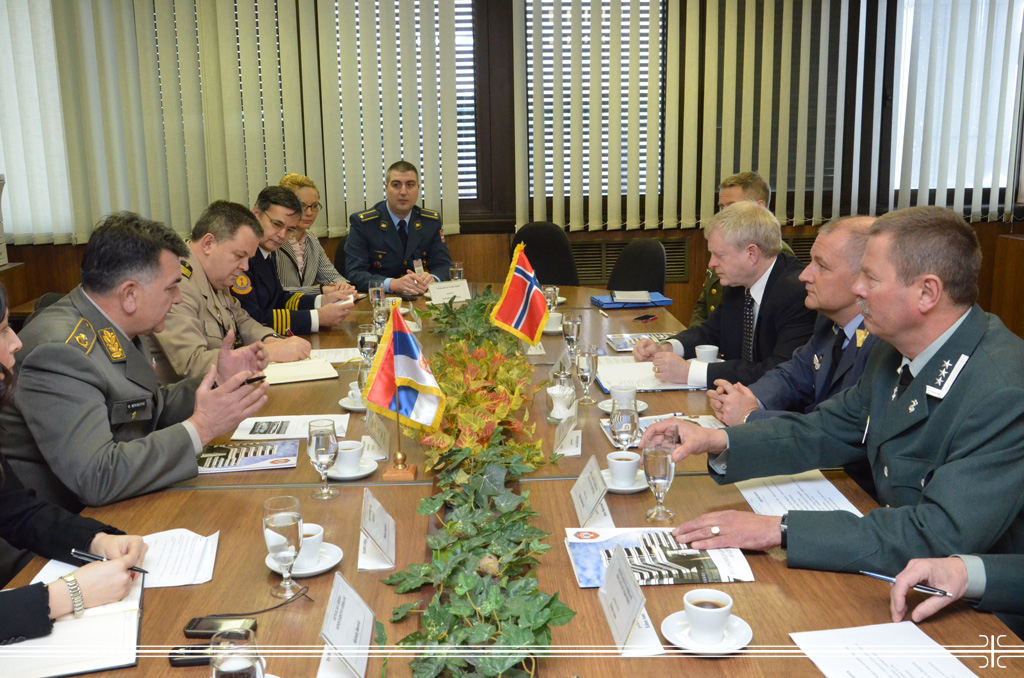 Further Cooperation with Norway
04. 04. 2013
Military Medical Academy in Belgrade was the venue of Joint Steering Committee regular annually consultations on military medical cooperation between Republic of Serbia and Kingdom of Norway. At the meeting hosted by MMA head Brigadier General Prof. Dr. Marijan Novakovic, the attendees discussed about the conclusions brought at the Joint Working Group meeting of the Republic of Serbia and Kingdom of Norway in Oslo, December 2012. Main topics included bilateral cooperative activities, mutual deployment of medical personnel to peacekeeping missions under the auspices of United Nations, as the part of the project of the MMA Regional Military Medical Training Center.
Head of the Military Healthcare Department Brigadier General Prof. Dr. Zoran Popovic pointed out that Norway represents one of the Serbian strategic partners in the field of military healthcare affirming that Serbian part is dedicated to improve already successful cooperation through the work of Joint Steering Committee and Joint Working Group on cooperation.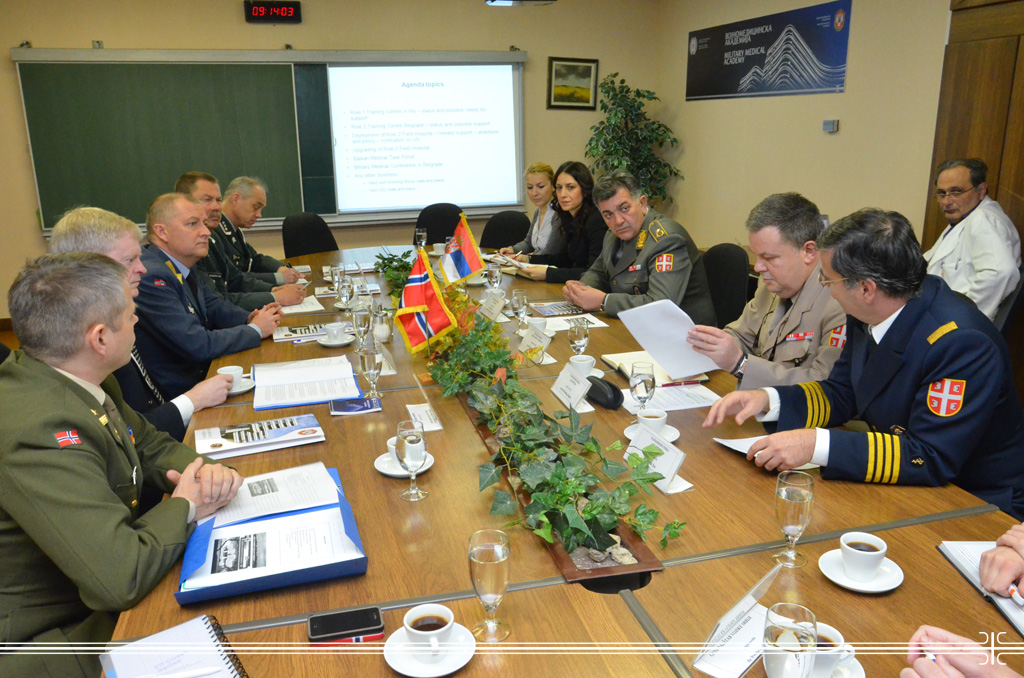 Norwegian delegation led by Major General John Steineger scheduled next meeting of Joint Steering Committee with Serbian representatives for September 2013, during Regional Conference on Military Medicine in Belgrade.
In the recent period, Ministry of Defence of the Kingdom of Norway has provided a considerable support to the Serbian Military Medical Services through donation of the Light Field Hospital (LFH). Serbian AF participated mutually in the United Nations Mission in Central African Republic and Chad (MINURCAT) with its medical team composed of 41 representatives and divided into three rotations between June 2009 and December 2010. During first two rotations MoD and SAF teams participated as the members of Norwegian contingent, while third rotation has been engaged independently, within United Nations field hospital.