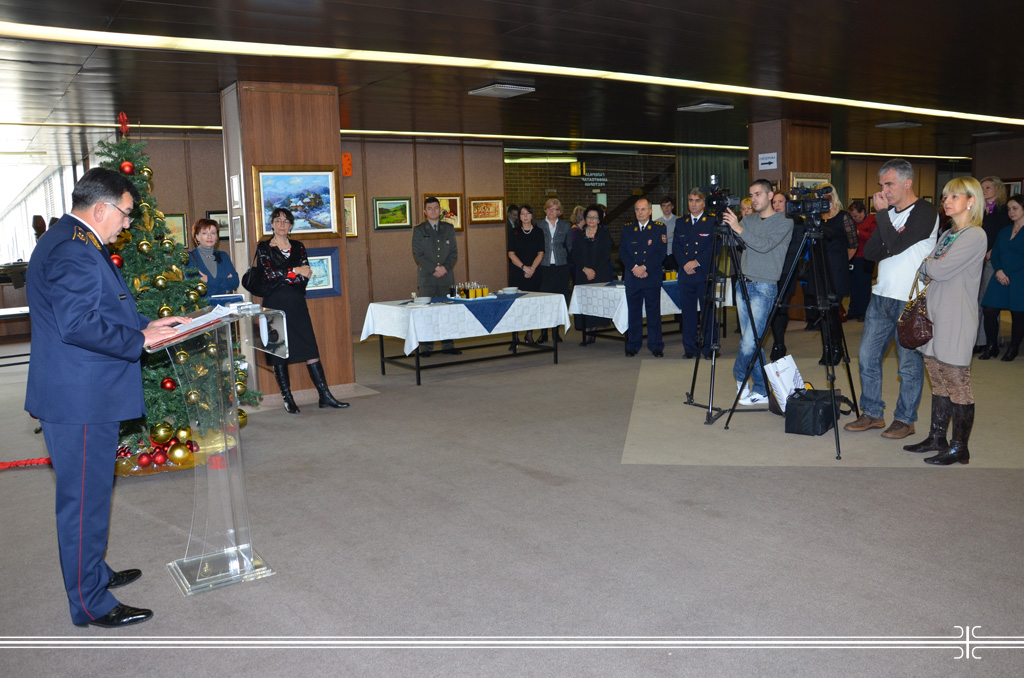 Good Results of MMA in 2012
21. 12. 2012
"In 2012, Military Medical Academy has carried out 50 percents more outpatient examinations and all diagnostic procedures together comparing to the last year. There was also the increased number of ambulatory operations, i.e. operative procedures performed in day surgery conditions. Virtually, there is no clinic or institute which has been improved concerning the education or treatment issues, performed a new operative technique, ameliorated the treatment or diagnostic method including institutes and preventive medicine. Our prior assignment at the Military Medical Academy is following all treatment and diagnostics trends and thereafter the practical application on patients"- said MMA's Head Brigadier General Prof. Dr. Marijan Novakovic at the New Year's reception organized for media representatives.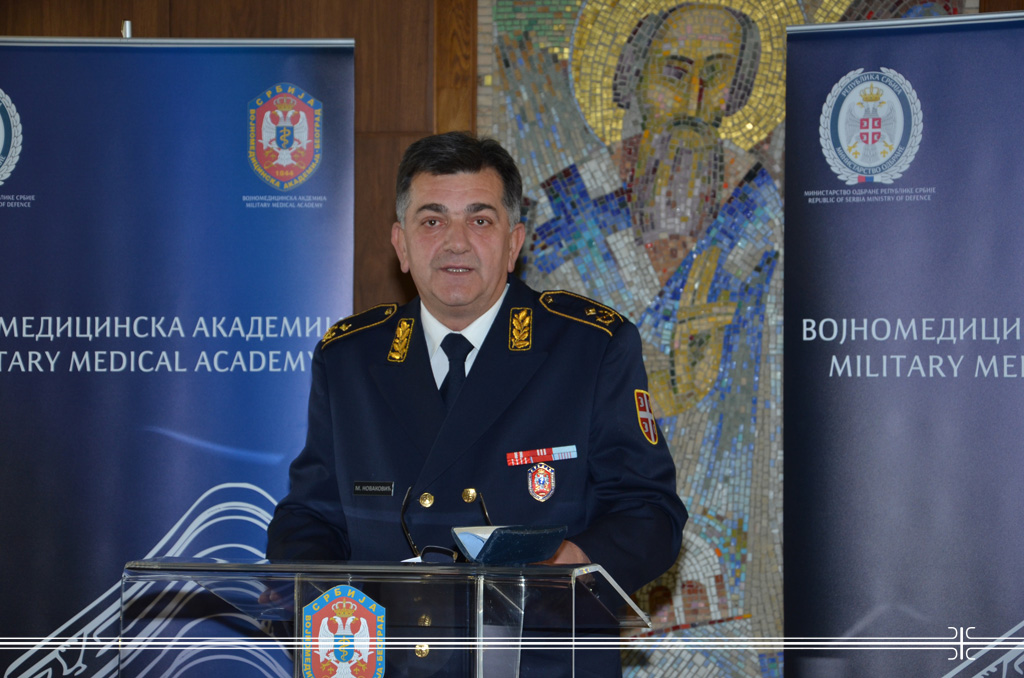 Expressed in numbers, by the end of September 2012, 390 323 patients were examined within the Specialist Outpatient Clinic, carried out 4 500 000 biochemical analysis and 18 535 operative procedures. Of total number of 25 026 hospitalized patients 17 329 were those with civilian health insurance. The bed occupancy was 71,72%. The blood was donated by 15 146 voluntary blood donors concluded with 1st December.
These days, MMA is marking the tenth anniversary of donor cards signing action, accomplished so far by 80 000 citizens. This year, the MMA's professionals performed 29 renal transplantations with temperate increase of cadaveric, as the world trend. Furthermore, there have been 2 liver transplants.
The MMA's head pointed out the expanded capacities of surgical intensive care units with 8 beds with the state-of-the-art monitoring. It has been installed and set in motion a multislice computed tomography (CT) scan, along with new ultrasound equipments.
Concerning the education, Military Medical Academy educates under its roof 25 civilian doctors who started their specialist studies as well as certain number of doctors from military garrisons. The fourth generation of cadets enrolled to the MMA's Medical School whilst the first military doctors from this faculty are going to start a residency period in the system of Republic Military Healthcare System.
There is no day or week to deliver some of the courses, symposiums, congresses and very intensive international collaboration. This year, the Military Medical Academy proudly hosted the Congress of Balkan Military Medical Committee.
During the reception, the MMA's head announced further modernization supported by knowledge and technology improvement. That is continuous assignment in this facility while communication improvement on the relation patient-medical technician-doctor represents one of the most important tasks.