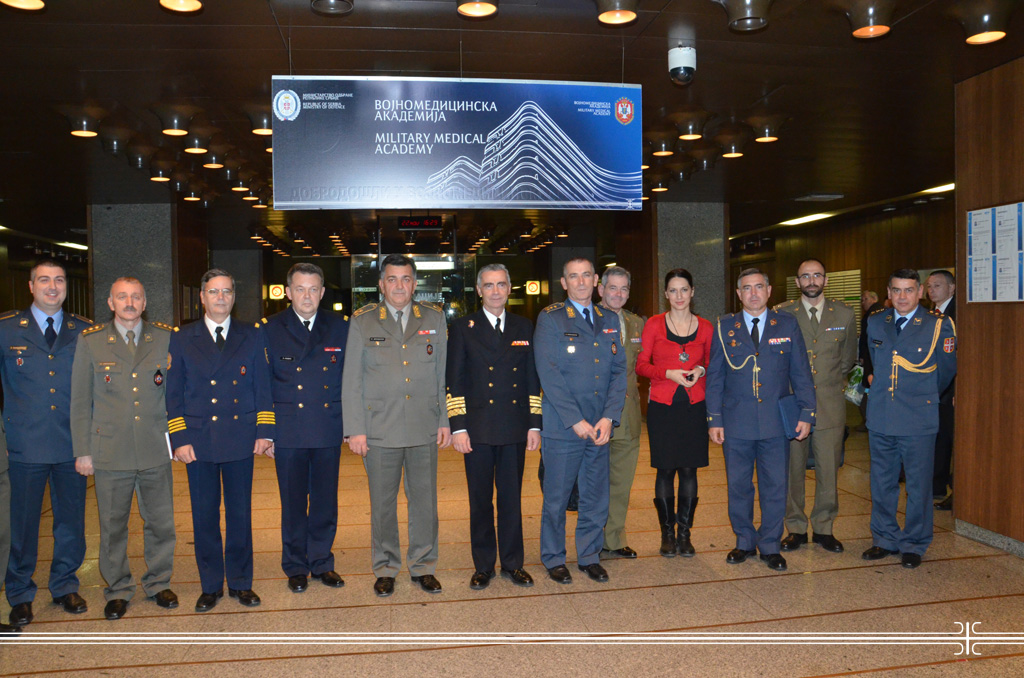 Head of the Spanish Armed Forces General Staff Visited MMA
23. 11. 2012
The head of the Military Medical Academy Brigadier General Prof. Dr. Marijan Novakovic hosted the head of the Armed Forces General Staff of the Kingdom of Spain Admiral Fernando Garcia Sanchez at the Military Medical Academy on Thursday, November 22, 2012.
The MMA's head Brig. Gen. Novakovic said that Military Medical Academy had the honor to welcome this Spanish high-level military delegation, attending the official visit to the Republic of Serbia. He expressed his satisfaction with the development of bilateral military cooperation and shared his conviction that military medicine had great potentials, especially in the field of education, scientific-research work and participation in the medical peacekeeping mission teams. He introduced the guests with the MMA's capacities, with the special emphasis on the MMA Medical School and Military Medical Training Center, performing the preparation courses for the members of military medical services in the peacekeeping missions.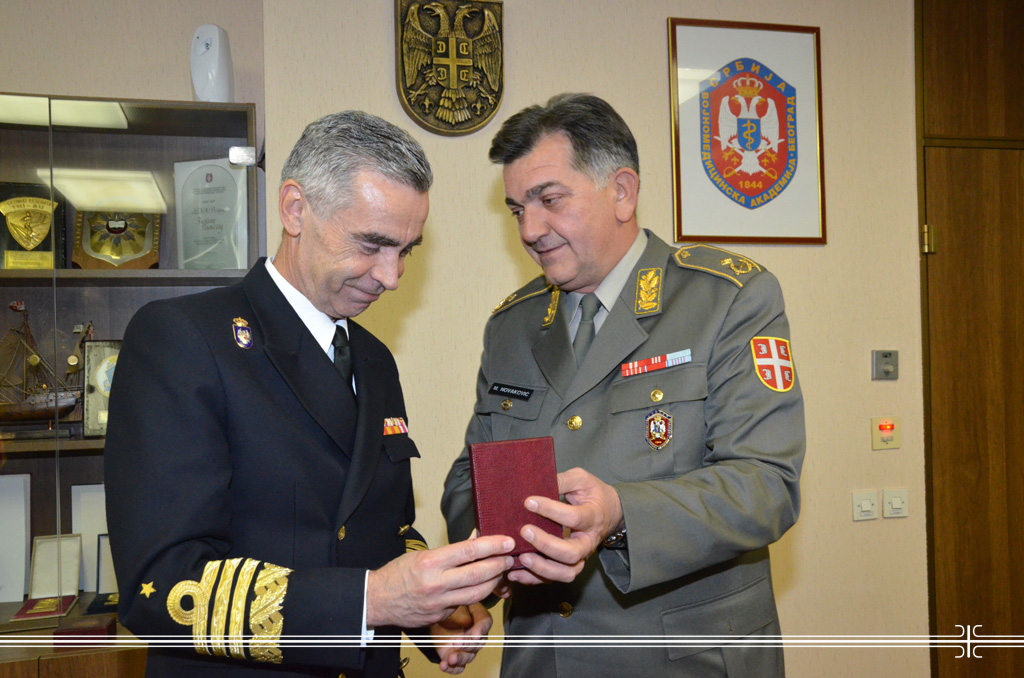 Admiral Sanchez shared his impressions with the Military Medical Academy organization and work, pointing out the education and training possibilities for the military doctors. He said that Kingdom of Spain had just started resolving the questions of military medical education for the needs of the military healthcare system, adding that knowledge and experiences the Military Medical Academy disposes with will be very helpful.
The interlocutors agreed that cooperation improvement in the field of the military healthcare will be in the interest of both sides.