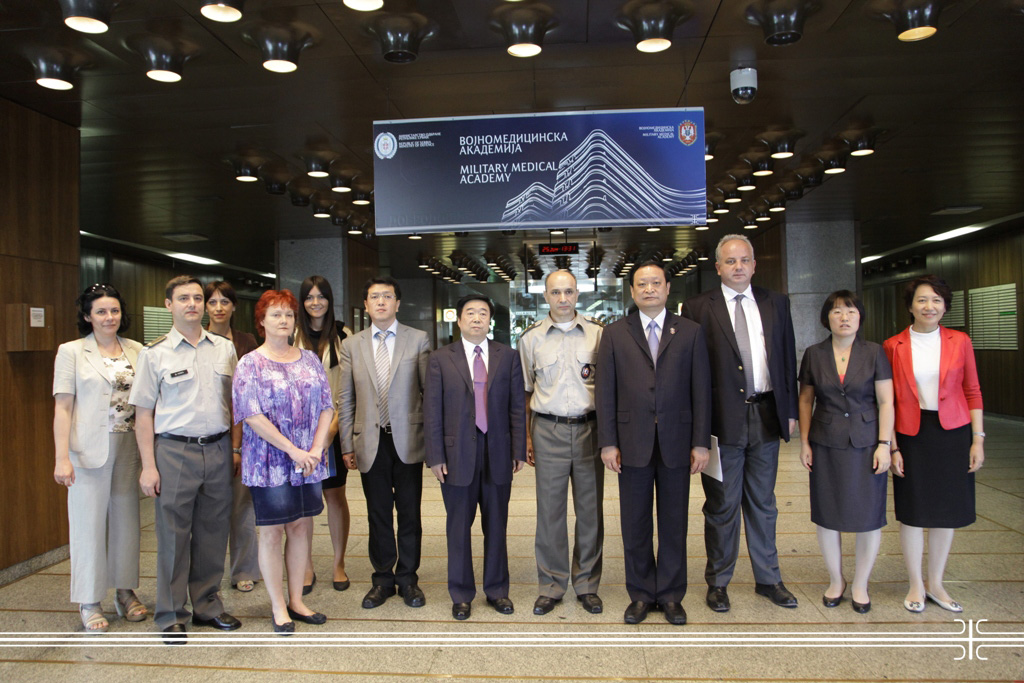 High-Level Chinese Delegation in MMA
25. 06. 2012
The delegation of the PRC Ministry of Health, led by the Deputy Minister and Commissary of the State Administration for Traditional Chinese Medicine Wang Guoqiang paid a visit to the Military Medical Academy during its several-day visit to the Ministry of Health of the Republic of Serbia.
MMA's Deputy Head Colonel Prof. Dr. Dragan Dinčić expressed his contentment for the visit of this high-level delegation. He said that MMA is widely open for all types of cooperation, as well as the past practice of combined west medicine and traditional alternative medicine has demonstrated the excellent results. The guests have been introduced into the MMA capacities in the area of treatment, scientific-research and education, with particular emphasis on MMA Medical Faculty.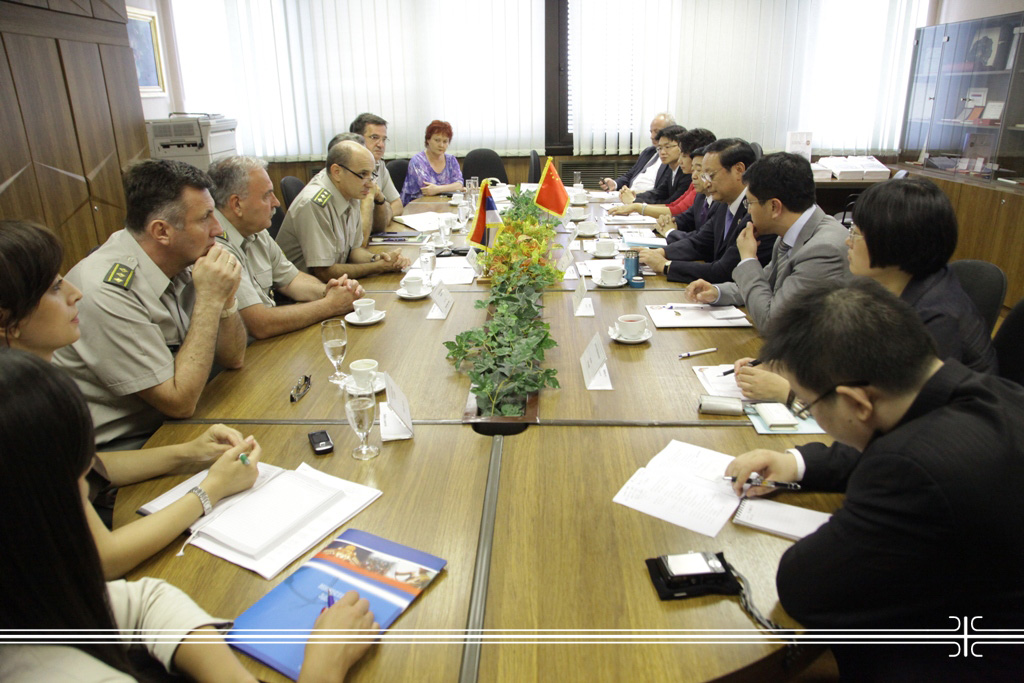 Deputy Minister Guoqiang showed a great honor for visiting the top medical institution of MMA at the start of their official visit to Serbia and after the meeting with the Minister of Health. The special contentment was expressed by the fact that traditional Chinese medicine has already being applied at MMA by physicians having completed their residencies in China.
Chief of the Military Health Care Department Colonel Prof. Dr. Zoran Popović stated that the Ministry of Defence had good cooperation with the Chinese Ministry of Defense under the Agreement on Defense Cooperation signed in 2008, and that both sides were particularly interested in cooperation in the field of military health care.
During the visit, the delegation of China had the opportunity to visit the Clinic for Physical Medicine and Rehabilitation, and Center for Hyperbaric Medicine.