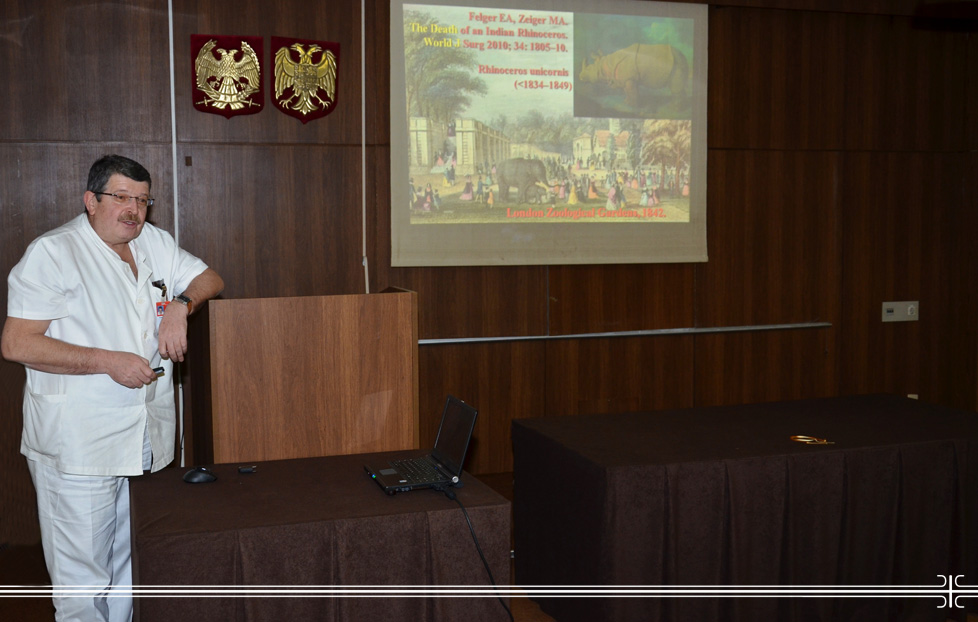 Hyperparathyroidism - Surgical Treatment
25. 02. 2013
The lecture presenting the topic of surgical treatment of hyperparathyroidism by the Head of the MMA Clinic for General Surgery Colonel Asst. Prof. Dr. Mile Ignjatovic has been delivered at the Military Medical Academy on February 22, 2013.
Meeting the event attendees with the history of parathyroid glands discovering, as well as with earlier treatment methods of the consequence of their hormone hypersecretion, i.e. excessive growth, Dr. Ignjatovic presented the embryological and physiological characteristics of these small glands which can cause large damages.
Provided with a statistical data demonstrating surgical procedures carried out at the Military Medical Academy and Good Clinical Practice regulations, the attendees were introduced with different methods of surpassing the most common complications, posterior to the treatment.