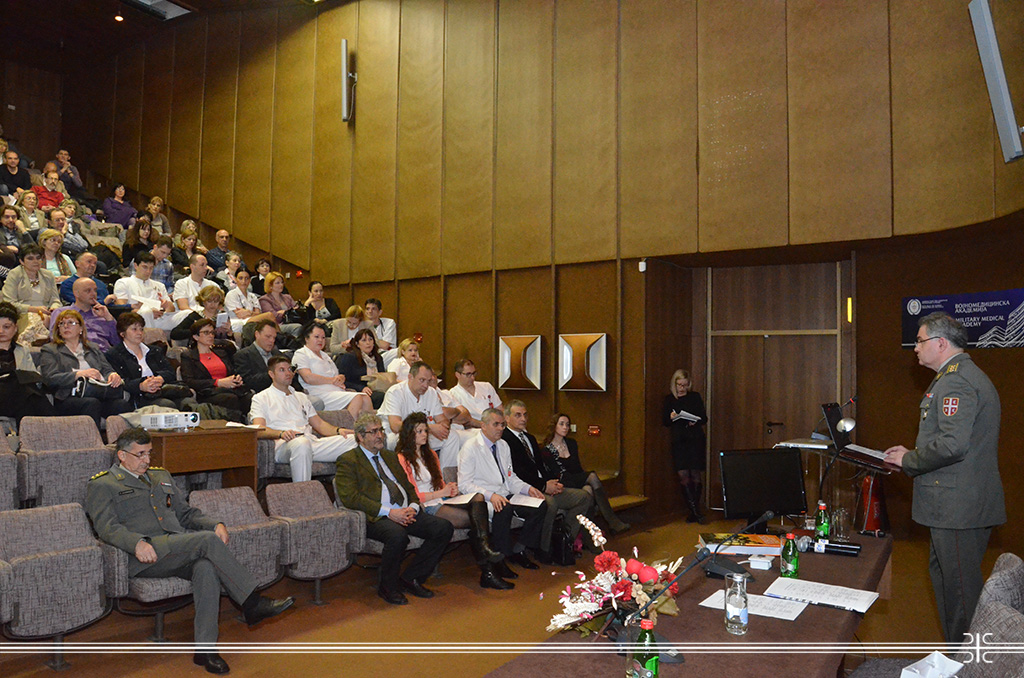 Innovations in Bronchoscopy
27. 03. 2015
The Bronchoscopy workshop with the international participation, organized by the Pneumophtisiology Section of the Serbian Medical Society, and the Pulmonology Clinic, Military Medical Academy, was held at the Military Medical Academy.
The opening speech was given by the Acting Head of the MMA Colonel Prof. Dr. ZoranSegrt who pointed out the significance pulmonology has in diagnostics and treatment due to the fact that respiratory diseases are among the four leading health problems in the world population, and pneumonia and chronic obstructive pulmonary disease are among the top 10 diseases by mortality. He also emphasized thatgreat challenges are beforephysicians of respiratory medicine in the time to come because bronchoscopy represents the central diagnostics procedure in pulmonology, what is also the topic of the workshop, and that in recent years interventional pulmonology occupies an increasingly important place in the therapeutic procedures of bronchus cancer as well as of the chronic obstructive pulmonary disease. Therefore, in order to prepare physicians for this demanding work it is necessary to continuously follow the innovations in medicine and apply them within the framework of real options.
After the introductory lecture on interventional bronchoscopy and practical experience of the MMA's pulmonologists given by Head of the Clinic for Pulmonology MMA Colonel Dr. Slobodan Acimovic the workshop was continued with a series of lectures on innovations in this branch of medicine with demonstration procedures, and participants had an opportunity to listen to the experiences from Professor Dr. Stefano Gasparini, the Director of the Department of Pulmonologyof the Regional Hospital in Ancona , Italy.