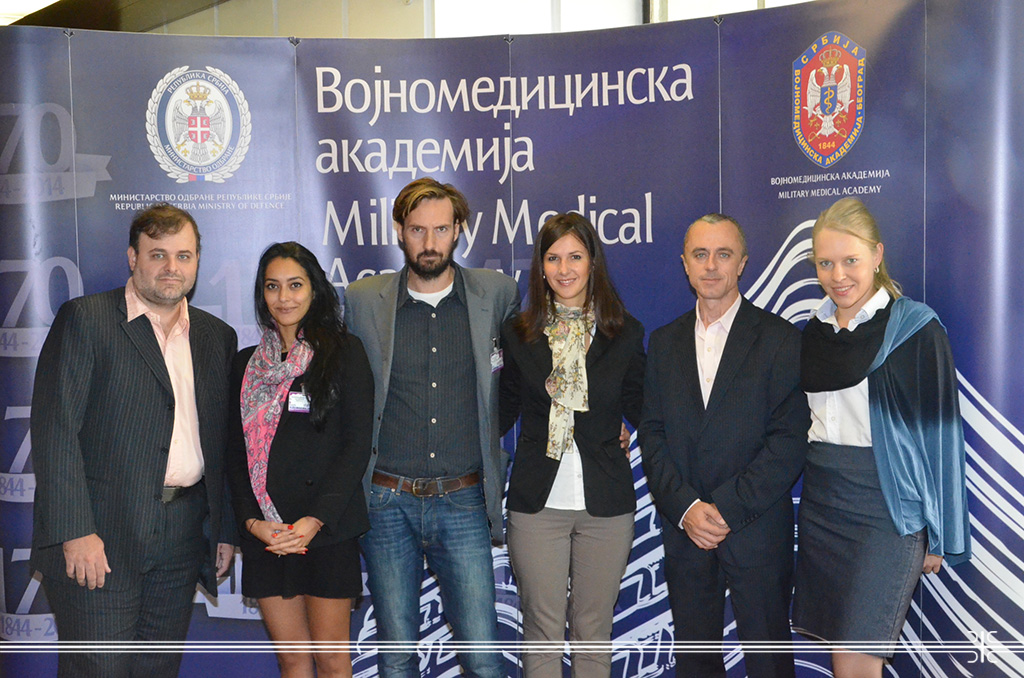 Innovations in Esthetic Surgery
06. 10. 2014
Continuing Medical Education organized by the MMA Clinic for Plastic Surgery and Burns and Serbian Association for Plastic, Reconstructive and Aesthetic Surgery (SRBPRAS) took place at the Military Medical Academy in form of the course carrying the title "Application of Innovative Products in the Field of Esthetic Surgery".
Numerous experts in this field delivered the lectures while Prof. Dr. Marcos Paulo Sforza de Almeida and Dr. Pierre Jacques Nicolau performed two esthetic operations along with the assistance of the MMA specialists in plastic surgery. Live surgery was broadcasted in the manner that all the Course attendees were introduced with the application of Silhouette Soft filament treatment for face rejuvenating and Pure Graft System intended for fatgrafting from abdominal region and its preparation to be applied as face filers.
Course gathered 150 physicians and medical technicians from Serbia and abroad.