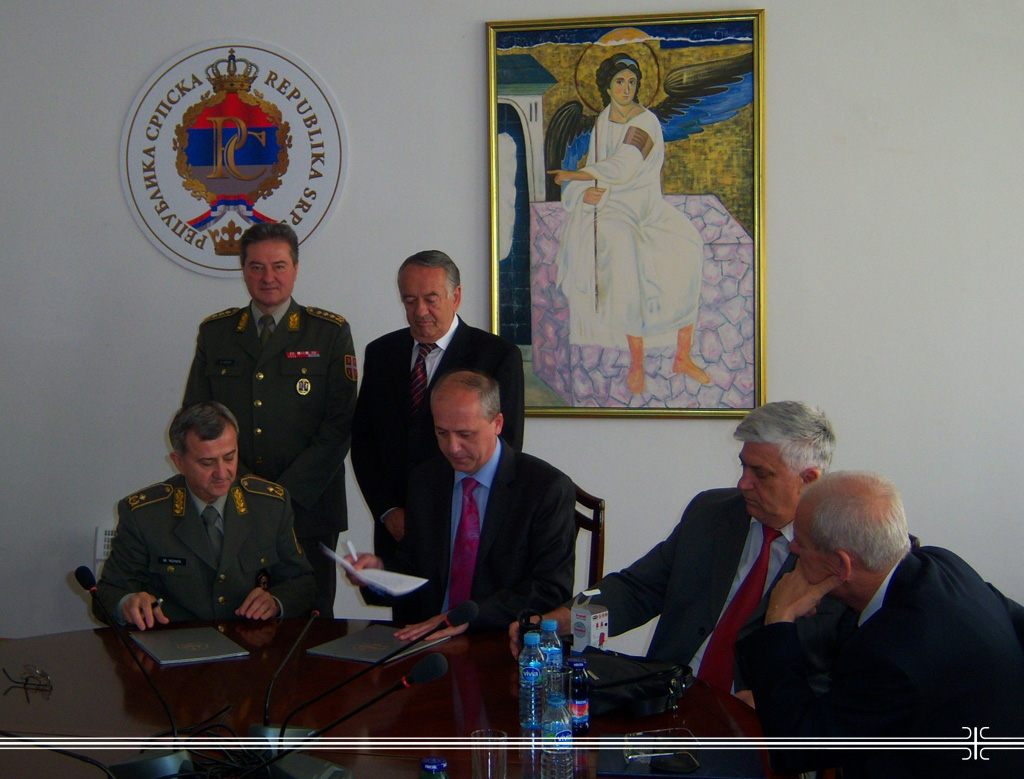 Inter-University Cooperation of the UOD MMA Medical Faculty and University of East Sarajevo
29. 05. 2013
Representatives of the Belgrade University of Defence, led by Rector General-Lieutenant Prof. Dr. Miodrag Jevtic visited the University of East Sarajevo, Republika Srpska. Celebrating the Day of the University of East Sarajevo two universities signed the agreement.
General Jevtic received the Plaquette for Exceptional Merits for University of East Sarajevo development assistance, especially Medical Faculty in Foca, one of the University members.
Long term collaboration between Military Medical Academy and Medical Faculty in Foca culminated with the cooperation contract, signed on behalf of the Medical Faculty, Military Medical Academy, University of Defence Brigadier General Prof. Dr. Midrag Colic, Dean of the Faculty. The said accordance included formation of special teams charged for collaboration defining the concrete cooperation forms as soon as possible, not only within the framework of medicine, but also technique and technology as well as social and human sciences with a mutual interest.