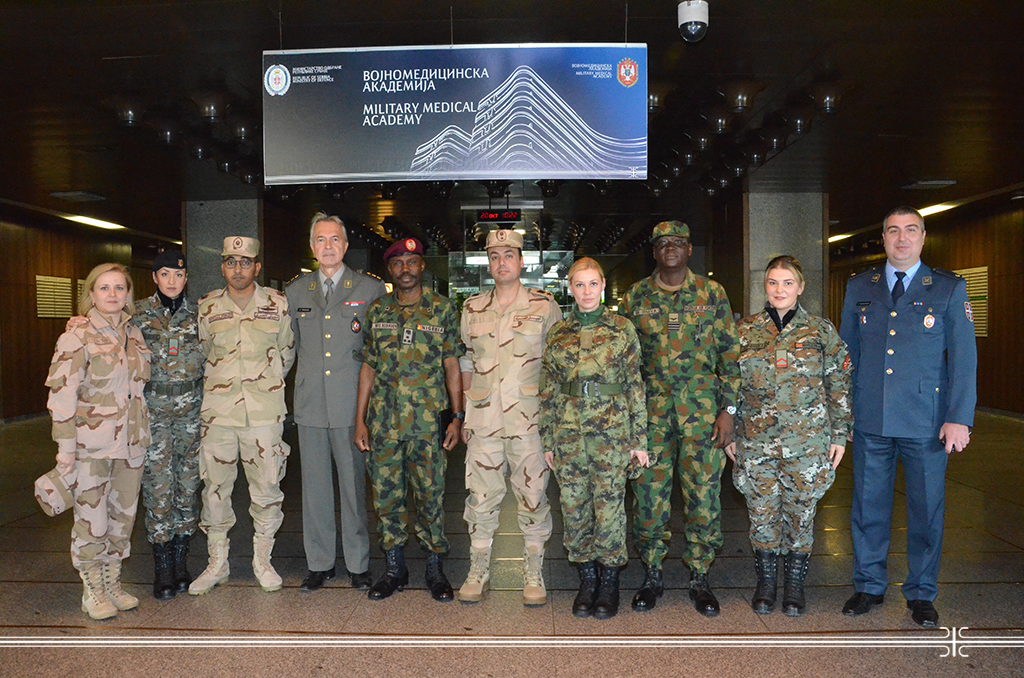 International Cooperation at MMA
21. 10. 2016
Attendees of the international advanced first aid course, which is organized by the Training Command of the GS of the Serbian Armed Forces, visited the Military Medical Academy.
Seven-member delegation from the Federal Republic of Nigeria, the Arab Republic of Egypt, Republic of Belarus and the Republic of Macedonia hosted the Assistant Head Col. Prof. Dr. Radovan Cekanac with the associates. The aim of the visit was to present the capacities and work of MMA, and there was a great interest in the possibility of various forms of training for military medical personnel.
After the meeting, a tour of the organizational units of the MMA, Clinic for Anesthesiology and Intensive Care and Emergency Internal Medicine, Emergency Center and the Center for Hyperbaric Medicine was organized.