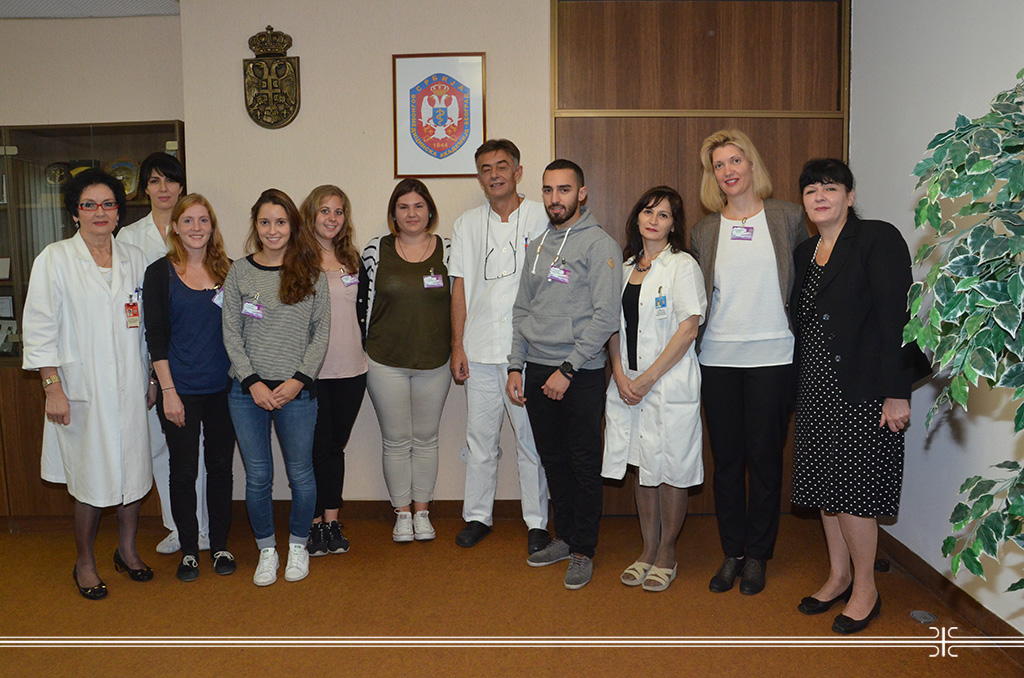 International Students' Visit of MMA
07. 10. 2015
Five final year students of high medical colleges of professional studies from Switzerland and Sweden started their visit of the Military Medical Academy.
Guests were welcomed by the Head of the Sector for Education and Scientific Research of MMA Colonel Prof. Miroslav Brocic and the Head nurse of MMA Verica Milovanovic who briefly presented the MMA organizational structure and the way of military medical institution functioning which they would have the opportunity to learn about themselves in the following days visiting organizational units.
The traditional international students' exchange is realized annually within the European Nursing Module Network - ENM. The Military Medical Academy, as a teaching base for professional training of medical colleges of professional studies of the Republic of Serbia, is a member of ENM and an active participant of this international organization.