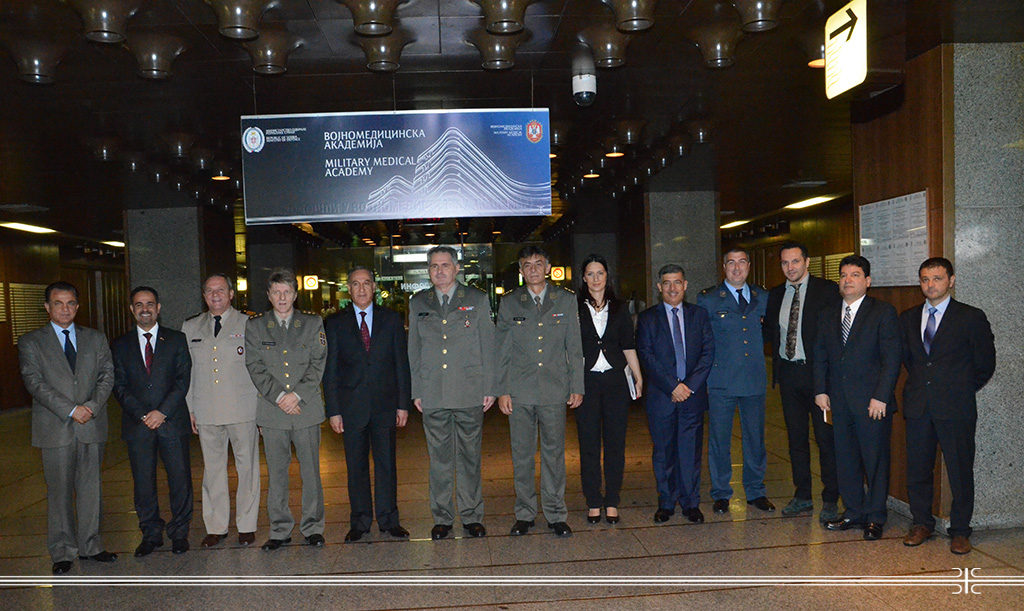 Iraqi Defence Minister at MMA
24. 06. 2015
Iraqi Defence Minister Khaled Yassin al Obeidi who led the Iraqi delegation during their visit to the 7th International Defence Exhibition "Partner 2015" visited the Military medical Academy.
Acting Head Col. Prof. Zoran Segrt welcomed the Iraqi delegation and said that it is a great honor for the Military Medical Academy to have the opportunity to host the high delegation of a friendly country. He presented briefly the organization of the MMA, and the results in the field of medical treatment, scientific research and education, particularly the MMA's Medical Faculty of the University of Defence in Belgrade.
Minister Al Obeidi said that everyone in the delegation, including him personally, know of the Military Medical Academy, its capacities and are convinced of the great potential of this health care institution. He hopes that specific cooperation in the field of military health will follow which has the potential to become one of the most important aspects of friendly cooperation between the two countries.
During their visit the delegation visited the ER Centre and the Center for Hyperbaric Medicine of the Military Medical Academy.