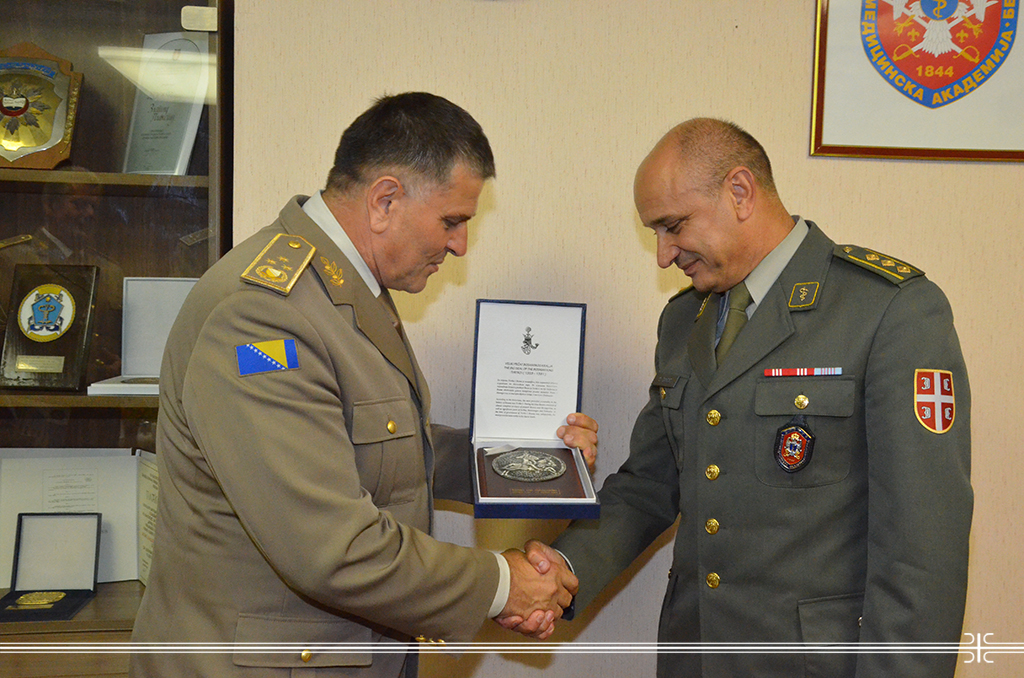 Joint Staff Chief of the Armed Forces of BiH Visited MMA
07. 09. 2016
Deputy Head of the Military Medical Academy Colonel Prof. Dr. Dragan Dincic met today with the Chief of the Joint Staff of the Armed Forces of Bosnia and Herzegovina, Lieutenant General Ante Jelec, who headed the delegation visiting the Ministry of Defence of the Republic of Serbia and the SAF General Staff.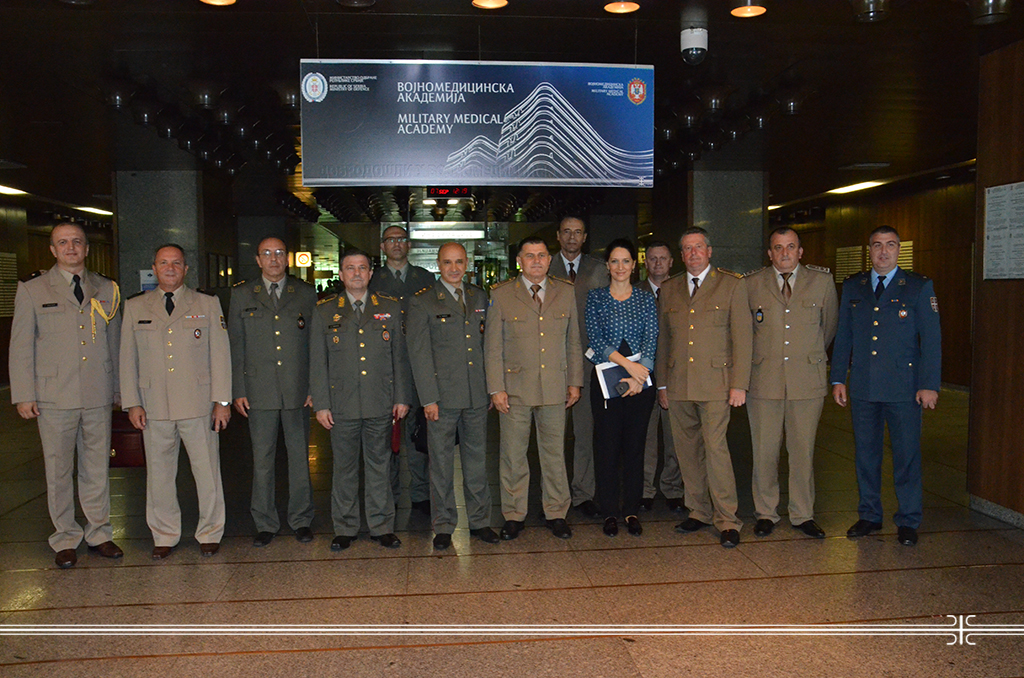 The aim of the visit was to be introduced with MMA capacities in the field of medical treatment, education and research in order to define areas for further improvement of international cooperation. In addition to the treatment options, the potential cooperation through training and courses, as well as through the development of a regional concept of the Balkan military medical forces in which both countries participate were presented. Special attention was given to educational opportunities at three levels of accredited study programs at the MMA's Medical Faculty of the University of Defence in Belgrade, presented by the Dean Colonel Prof. Dr. Nebojsa Jovic.
General-Colonel Jelec thanked the hosts for their constructive briefing and said that there are numerous areas of cooperation that are of mutual interest, especially regarding education at the MMA's Medical Faculty.