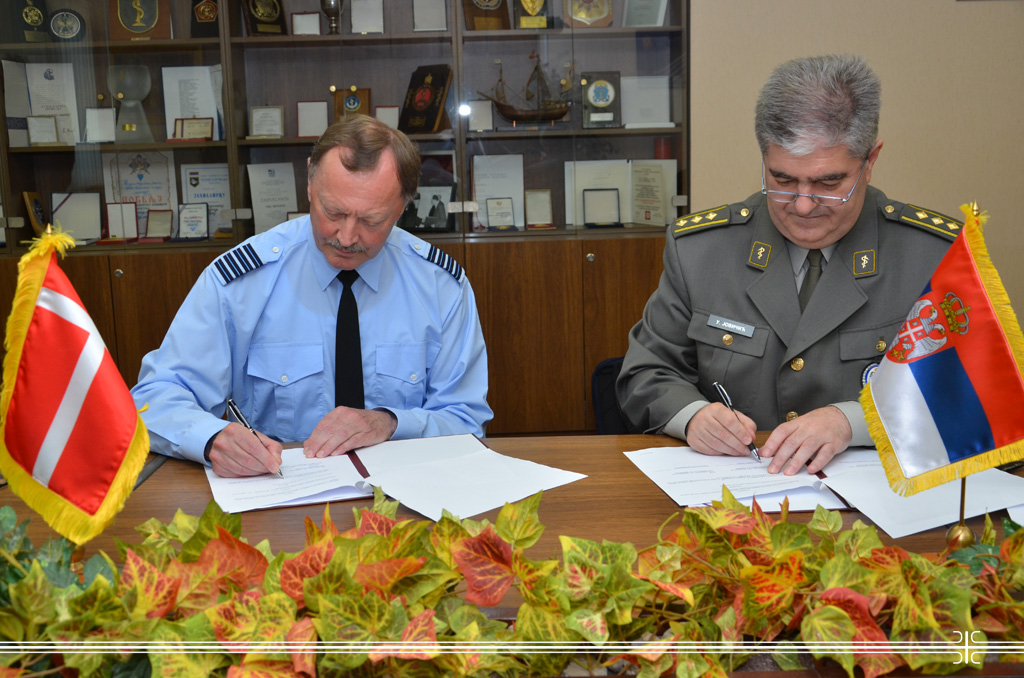 Kingdom of Denmark Provided Support to the MoD Military Medical Institutions
14. 06. 2013
Our institution was paid a visit by Retired Colonel Kurt Refsgaard, leading a three-member delegation from the Kingdom of Denmark Ministry of Defense. Danish delegates are visiting Serbia within the framework of the seminary realization "Human Resources Management" in the SAF Center for Peace Operations Joint Operations Command.
According to the plan of bilateral military cooperation with the Kingdom of Denmark, it was signed a Protocol for donating IT equipment to the MoD military medical institutions. Co-signatories were Deputy Head of the Military Healthcare Department Colonel Dr. Ugljesa Jovicic and Colonel Kurt Refsgaard.
Ministry of Defense of the Republic of Serbia is carrying out successful several-year cooperation with Denmark with the special emphasis on "Human Resources Management". Donation realized so far aimed at supporting the development of human resources management system, as well as at forming and furnishing the centers for psychological testing represent a major step forward for MoD personnel selection process.