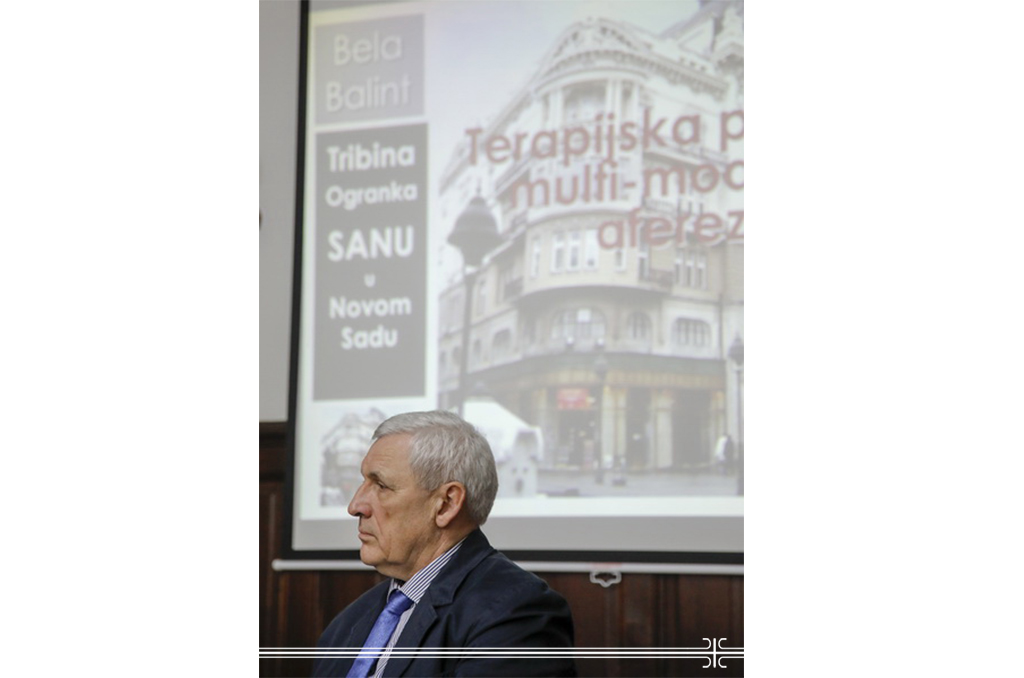 Lecture Given by Prof. Dr. Bela Balint at SASA
23. 02. 2017
Head of the Institute of Transfusion and Hemobiology, Military Medical Academy Prof. Dr. Bela Balint, full research professor, corresponding member of the Serbian Academy of Sciences and Arts (SASA), gave a lecture at the SASA forum, a branch in Novi Sad.
Professor Balint's theme of the lecture referred to the demonstration and achievements of the multi-modal apheresis therapeutic use in MMA's practice. The lecture was also the first publication of the results of this kind of treatment, which, if necessary, has been applied since 2007 at MMA, with continuous expansion of indications and techniques involved in customizing.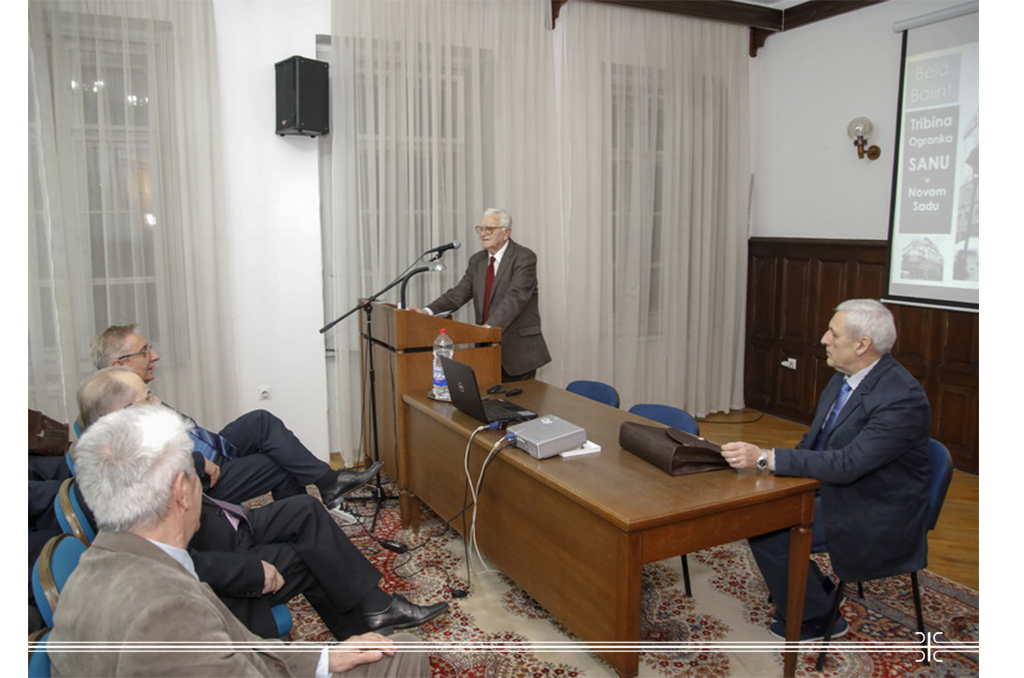 The main objective of the multi-modal apheresis is to enable a quick recovery from an irreversible, life-threatening health condition of the patient in a state with more probable positive clinical outcomes. This original therapeutic method leads to simultaneous positive and desired effects of more blood components along with the reconstitution of their functions and the general recovery of the patient.
Procedures of multi-modal apheresis have been so far successfully applied at the MMA in the treatment of patients with hematological and the consequentially general disorders, patients treated with transplantation of kidney, liver transplantation and postoperative complications; also patients with hemosiderosis or hemochromatosis were treated with this complex method. The recent therapeutic use of multi-modal apheresis was performed in patients with paroxysmal nocturnal hemoglobinuria - with intensive hemolysis that successfully bridged hemolytic crisis with one-time emergency treatment. The patient's condition was stabilized, while the conditions for the subsequent allogeneic stem cell transplantation were created.