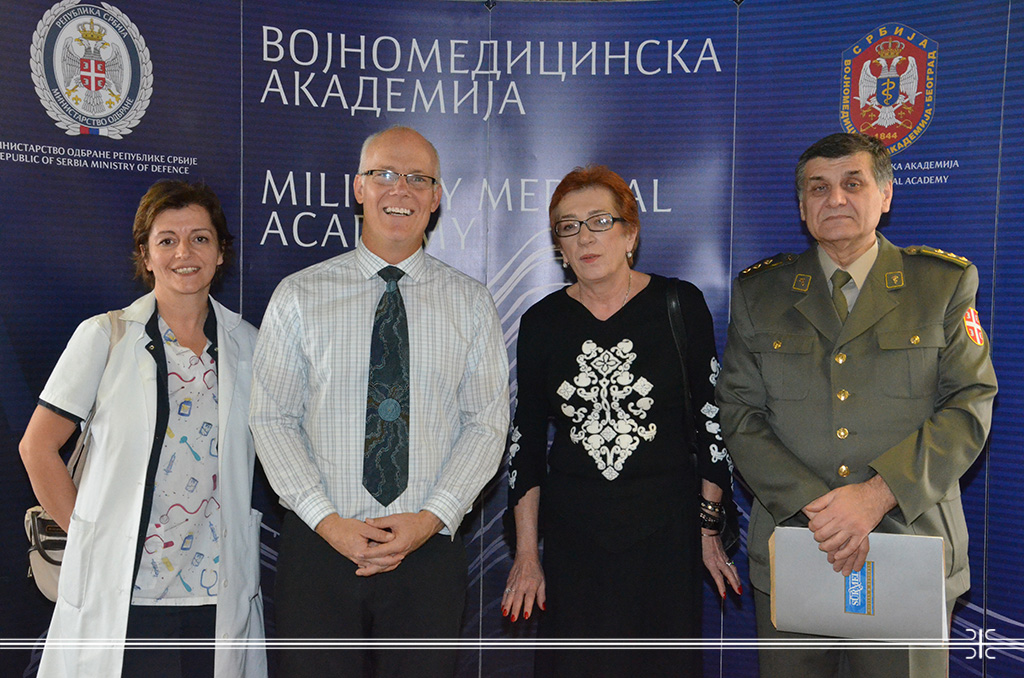 Lecture on Clinical Nutrition Held at MMA
16. 03. 2016
A lecture of one of the leading world experts in the field of nutrition of critically ill patients Prof. Dr Daren Heyland from the Kingston General Hospital, Canada was held at the Military Medical Academy.
On behalf of the organizer a guest was welcomed by Colonel Prof. Dr Jefta Kozarski from the Clinic for Plastic Surgery and Burns MMA. He pointed out in his introductory address that it was a great honor having the opportunity to listen to a leading expert who would share his twenty year experience in the treatment of critically ill patients because in our country the field of clinical nutrition has not been sufficiently developed. Professor Kozarski stressed that such lectures are very significant, apart from the education of health care professionals, for introducing clinical nutrition into daily routine of medical practice as an integral and important part of a patient's therapy.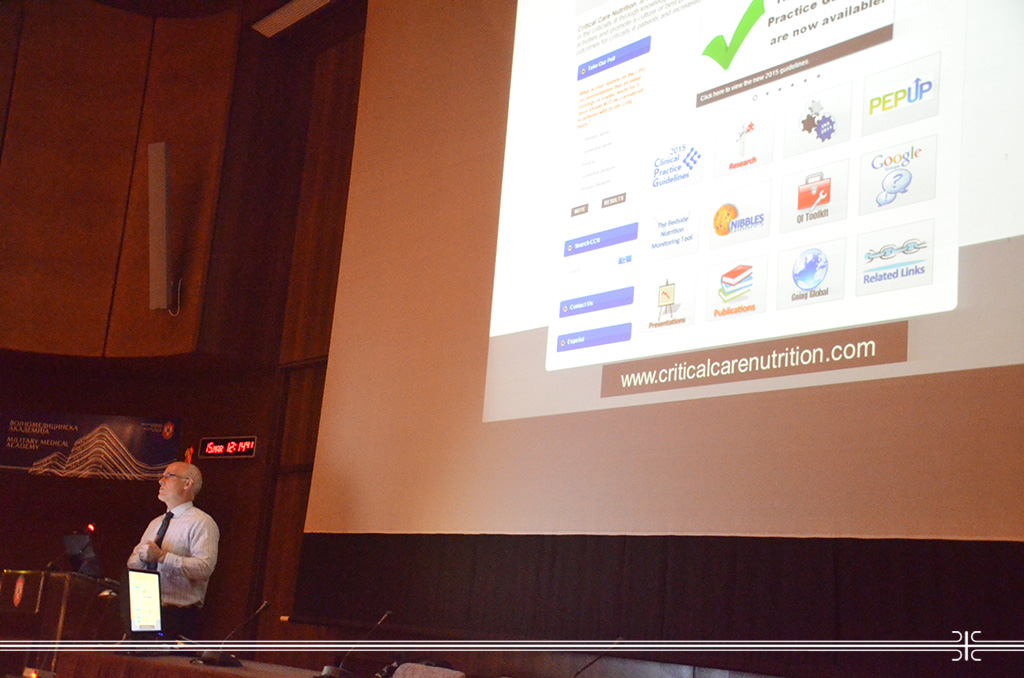 The lecture of Prof. Heyland, world known intesivist and main author of Canadian Guidelines for the nutrition of critically ill patients was dedicated to current controversies in the clinical nutrition of patients hospitalized in the ICU. He emphasized the latest methods in this field, as well as results of large international clinical studies with over 3000 subjects. During the lecture he stressed that systematic nutrition of patients in the ICU has an influence on a final outcome of treatment. He stated that nutritional requirements of a patient depend on characteristics and age of a patient, type of injury, way of living and duration of stay in the ICU. Professor Heyland also spoke about risk factors of clinical nutrition of a patient in ICU in Canada and important differences in guidelines of clinical practice having concluded that from the standpoint of nutrition only finding the optimal treatment would contribute to the successful recovery of patients.