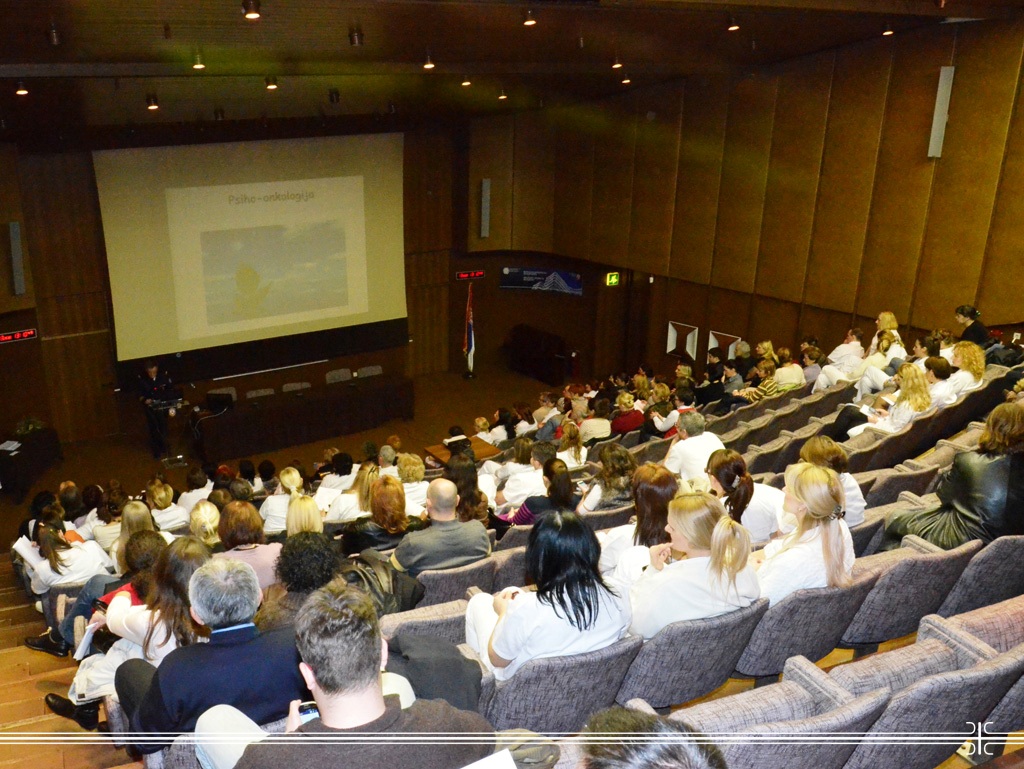 Lectures in Psycho-Oncology Delivered at MMA
14. 03. 2013
Military Medical Academy hosted a Continuous Medical Education Course titled "Psycho-Oncology". The event was attended by Dr. Dubravka Saranovic Racic, Assistant Minister of Health of the Republic of Serbia, who pointed out the importance of medical institutions involvement in the national program "Serbia against cancer". She specially emphasized necessary psychosocial support to the patients suffering from malignant diseases, along with the education of their family members.
Welcome speech was delivered by Colonel Prof. Dr. Predrag Romic, head of the MMA Sector for Education and Scientific Research, presenting the significance of psycho-oncology as the scientific field insufficiently exposed in public, but which represents complete medical care inseparable part for an oncology patient.   
The guests had the opportunity to follow the lectures by Prof. Dr. Vesna Kesic, specialist in gynecology and oncology, Clinic for Gynecology and Obstetrics, Clinical Center of Serbia, Dr. Snezana Mijalkovic, Msc., psychiatrist and psychotherapist and those demonstrated by Vesna Kostic, specialist in clinical psychology and family therapist, Clinic for Gynecology and Obstetrics, Clinical Center of Serbia. The topics covered on this occasion were medical care of malignant patients with the special accent on communication aspect between family members and patient-physician relationship. They offered the solutions, pointing out common absences and patient expectations.
A medical care which integrates patients and their families, complete informing on medical and psychological aspects of disease, new family priorities, proactive approach and life quality conservation even in the most difficult moments of disease, along with the patients adaptation accepting the possibilities of loss represent indispensable aspects aimed at conservation of emotional integrity and healthy defense mechanisms.