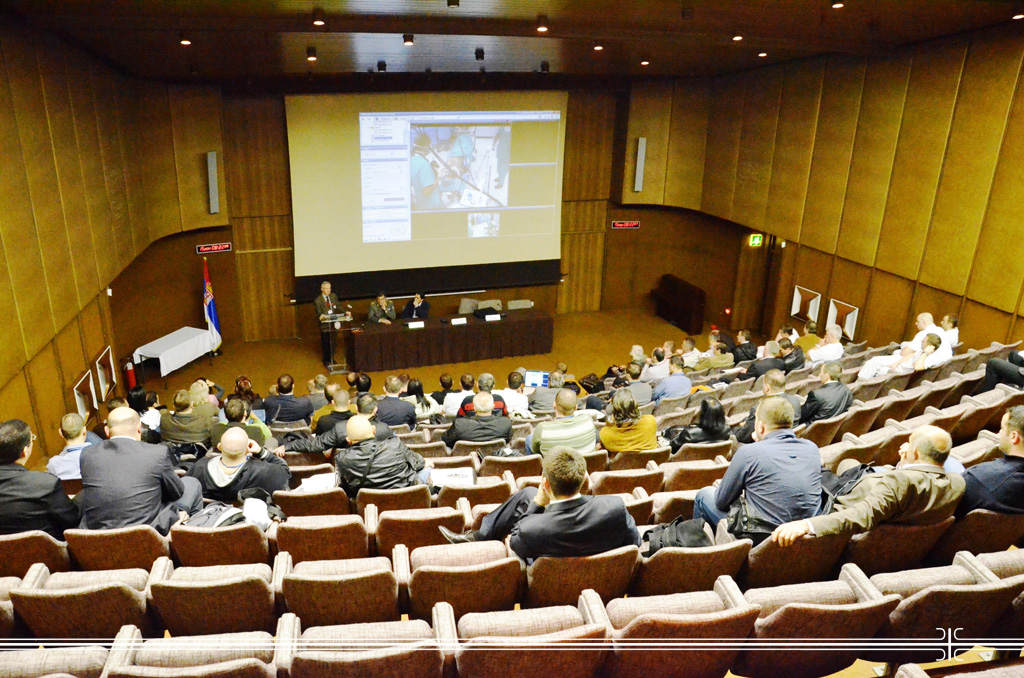 Live surgery at MMA
15. 11. 2012
The Military Medical Academy hosted yesterday Pre-Congress Course with live broadcasted surgery, organized within the 6th Meeting of the International Association for Endoscopic Hernia Surgery (IEHS).
All attendees were offered a warm welcome by the MMA's head Brigadier General Prof. Dr. Marijan Novakovic, the president of International Association for Endoscopic Hernia Surgery Prof. Dr. Reinhard Bittner and the president of Serbian Herniology Society Dr. Bojan Radovanovic.
The MMA's head expressed his contentment with the fact that Military Medical Academy participates as organizer of this important medical event which has gathered the most eminent experts in hernia surgery coming from several continents and over 20 countries. He pointed out that laparoscopic procedures are performed routinely at Military Medical Academy adding that MMA's surgeons will have the opportunity to closely view the world leading surgeons in this medical branch while some of them will have the honor to assist them during the operations.
Within the event, in organization of the MMA's Clinic for General Surgery, the participants had the possibility to follow live operations of hiatus hernia and inguinal hernias as well as the postincisional hernia performed by the visiting surgeons i. e. participants of IEHS meeting.