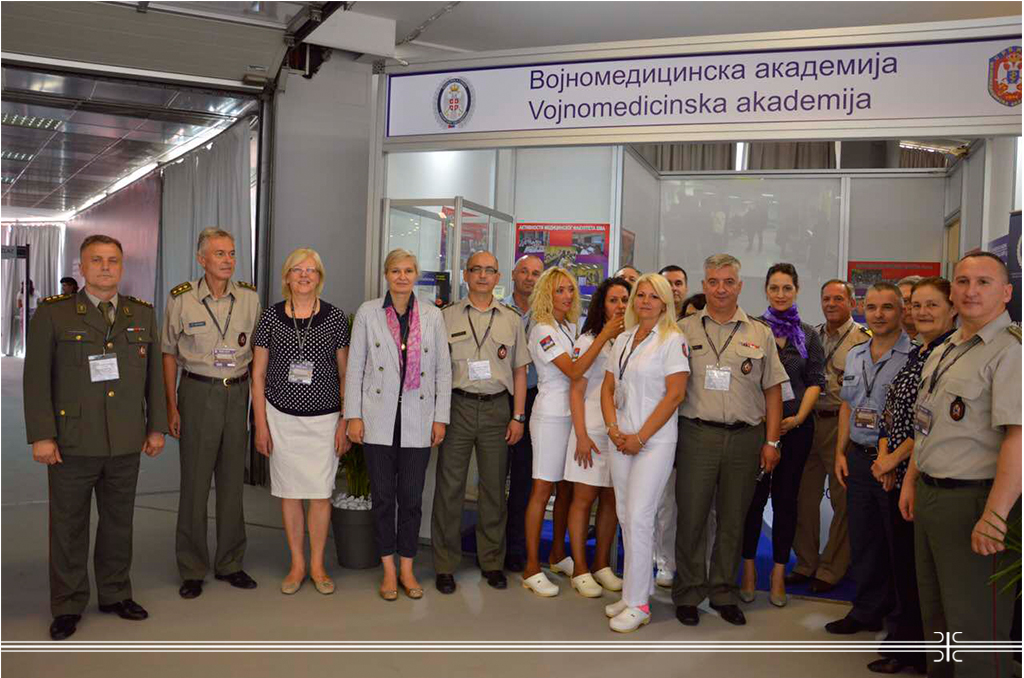 MMA Collegium at Partner 2017
28. 06. 2017
Members of the collegium of the Head of the Military Medical Academy, headed by the Acting Head of the MMA Colonel Prof. Dr. Miroslav Vukosavljevic visited the 8th International Armaments and Military Equipment Fair 2017 and toured the Military Medical Academy stand.
The program of this important business event in South East Europe, besides presenting the innovations and technological capabilities of domestic manufacturers and products in the field of defence industry of foreign participants, includes a military logistics program and among the exhibitors, the MMA is also present.
At the MMA stand, all interested people can get information about current issues and available healthcare services, as well as to perform basic laboratory and internist examinations for measuring blood and eye pressure, blood sugar and determination of blood type.
Although primarily intended for business visitors, Partner 2017 will be open to all interested citizens on Friday, June 30, 2017, from 10.00 to 19.00 hours.