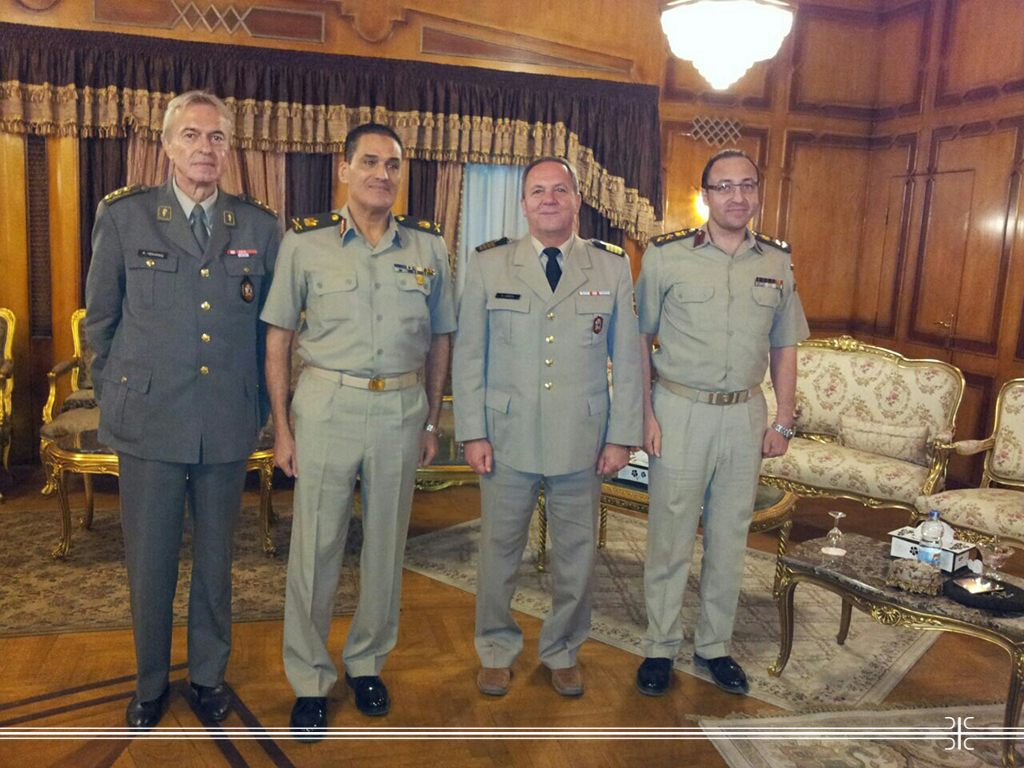 MMA Delegation Visited AR Egypt
22. 11. 2016
Dean of the MMA Medical Faculty of the University of Defence in Belgrade Colonel Prof. Nebojsa Jovic, Assistant Head Col. Prof. Dr. Radovan Cekanac visited the Department of Military Healthcare of the Armed Forces of the Arab Republic of Egypt.
At the beginning of a multi-day official visit the MMA delegation attended a meeting with the Chief of the Military Healthcare of the AR Egypt, Major General Mustafa Abo Hatab. General Hatab introduced them to the organization of military medical services, and the discussion focused on the exchange of experts and training of cadets at the medical schools of both countries.
The visit to the Arab Republic of Egypt was organized in order to find out more about the military health care system, and examine the possibilities of future cooperation in the field of military medicine, and on this occasion meetings were organized with the Chief of Egyptian Military Medical Academy, General Ahmed Hasan El Tarovdyom, Dean of the Faculty of Medicine, Major General Hany Hafez Lotfy, as well as with the Director of the Military Medical Institute General Khaled El Fateh.
They discussed primarily topics related to the sphere of education, especially in the context of military experts training and specific military subjects, as well as about the exchange of cadets in accordance with the compatibility of study programs at universities. The Egyptian side expressed interest in advanced first aid courses for doctors and nurses, and a tour of the Military Medical Complex was organized for the MMA delegation.