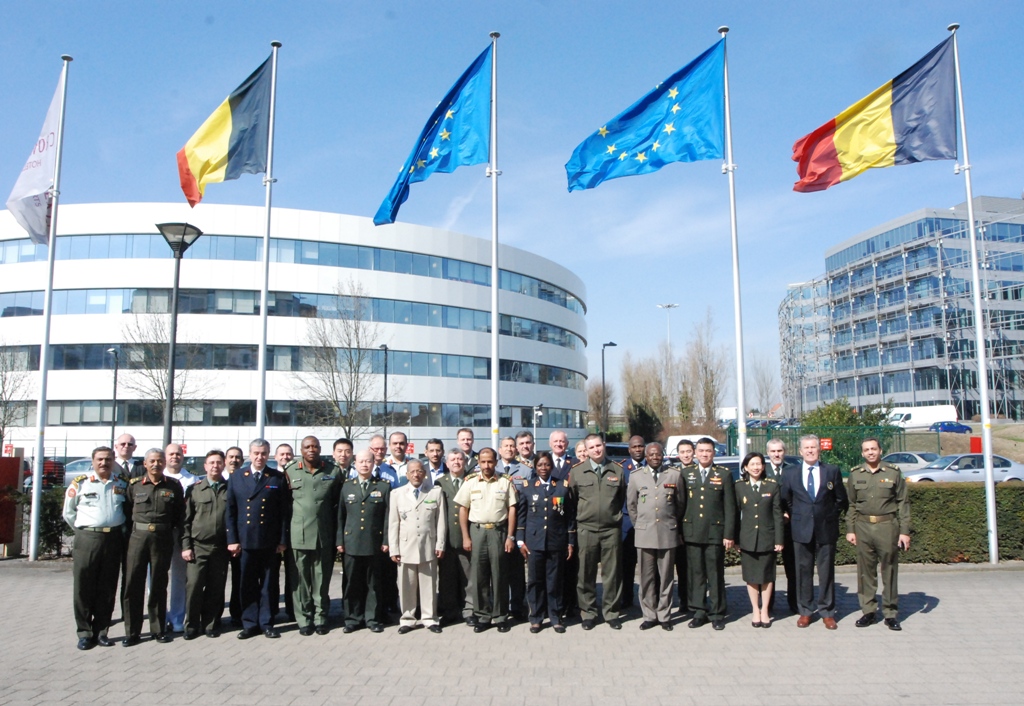 MMA Head at the ICMM Meeting
29. 03. 2013
Brigadier General Prof. Dr. Marijan Novakovic, Head of the Military Medical Academy participated at the meeting of the International Committee for Military Medicine (ICMM), held during March 27-28, 2013 in Brussels, Belgium, as ICMM delegate for Serbia and Deputy Chairman of the Pan European Regional Working Group for Military Medicine.
He presented the organizational plan and program of 3rd ICMM Pan-European Congress of Military Medicine scheduled to take place in Belgrade during the period June 2-6, 2014.
At the meeting, gathering the members of ICMM Secretariat General as well as Presidents and Deputy Presidents of Regional Working Groups, the latest topics in the field of world military medicine were discussed.
International Committee for Military Medicine (ICMM), officially founded in 1921, is constituted by military medical services of 104 member states, among them also the Republic of Serbia. Its activities are realized through annual meetings gathering military medical services chiefs, military medical congresses taking place every second year, as well as through activities of numerous medical areas and regional organizations. In military medical branch, ICMM represents one of the most significant world organizations where Military Medical Academy actively participates.