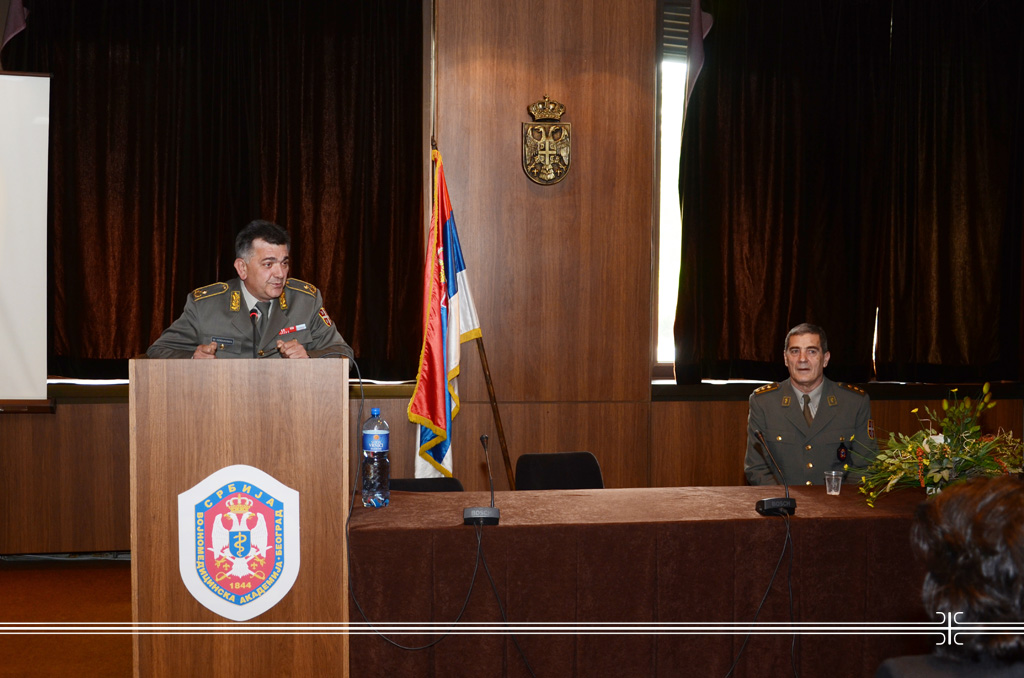 MMA Laryngectomee Club
30. 05. 2013
On the occasion of founding "MMA Laryngectomee Club", Military Medical Academy hosted its first meeting under the organization of the MMA Clinic for Otorhinolaringology(ENT).
Brigadier General Prof. Dr. Marijan Novakovic, Head of the Military Medical Academy, approved the initiative of Club foundation adding that the institution performs annually many total laryngectomies where entire larynx is removed, having for the consequence lost of voice functions. Club is founded as a result of several-year practice demonstrating that these diseases can be treated by multidisciplinary approach and team work, as well as that is impossible to separate body healing from complete human approach to each patient.
Head of the MMA Clinic for Otorhinolaryngology Colonel Dr Dusan Bjelic announced the scientific program where the attendees could see different aspects of treatment process. Beside the presentation of Club activities and its function, one of the lecturers demonstrated the details related to surgical procedures while Prof. Dr. Vlada Delic coming from the Faculty of Technical Sciences, Novi Sad spoke about rehabilitation methods, i.e. the possibilities of speech synthesizer in the form of phone application employed to vocally aid laryngectomized persons.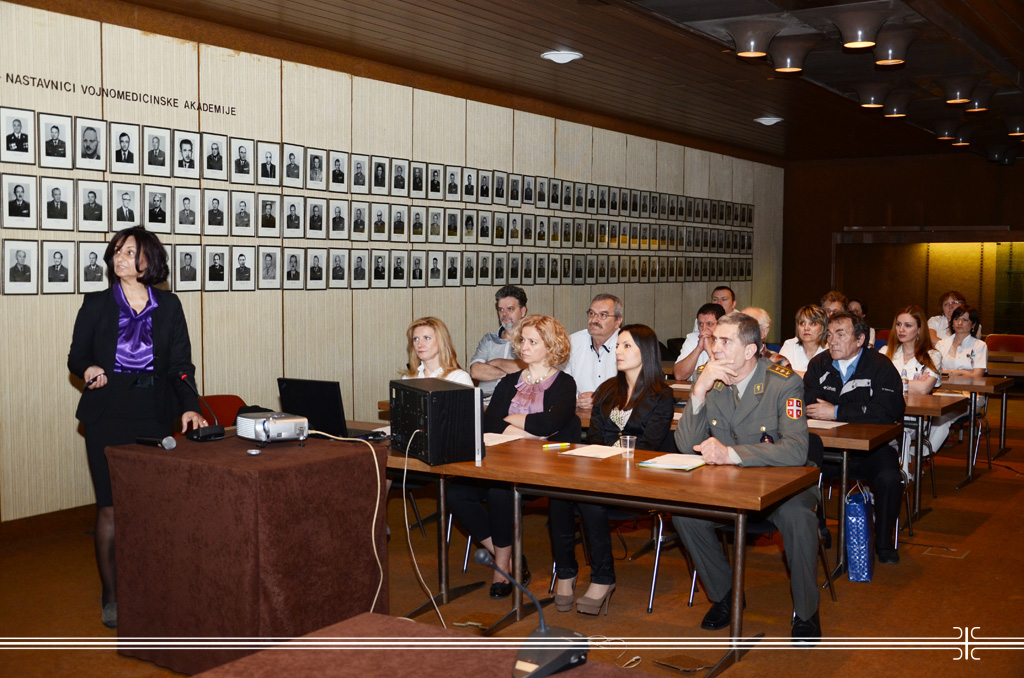 Rehabilitation process which starts with first hospitalization of the patient includes common work of the following medical staff: defectologist-logoped, specialist in ENT surgery, ENT specialist-phoniatrist, specialist in physical medicine and rehabilitation, physiotherapist, team of medical nurses from the MMA Clinic for ENT assisted also by medical psychologist and social worker. It is necessary to provide a full support to the patient and his family members during their confrontment with malignancy, the most frequent cause of total laryngectomy, as well as in post-operative period when patient requires resocialization and vocal rehabilitation.