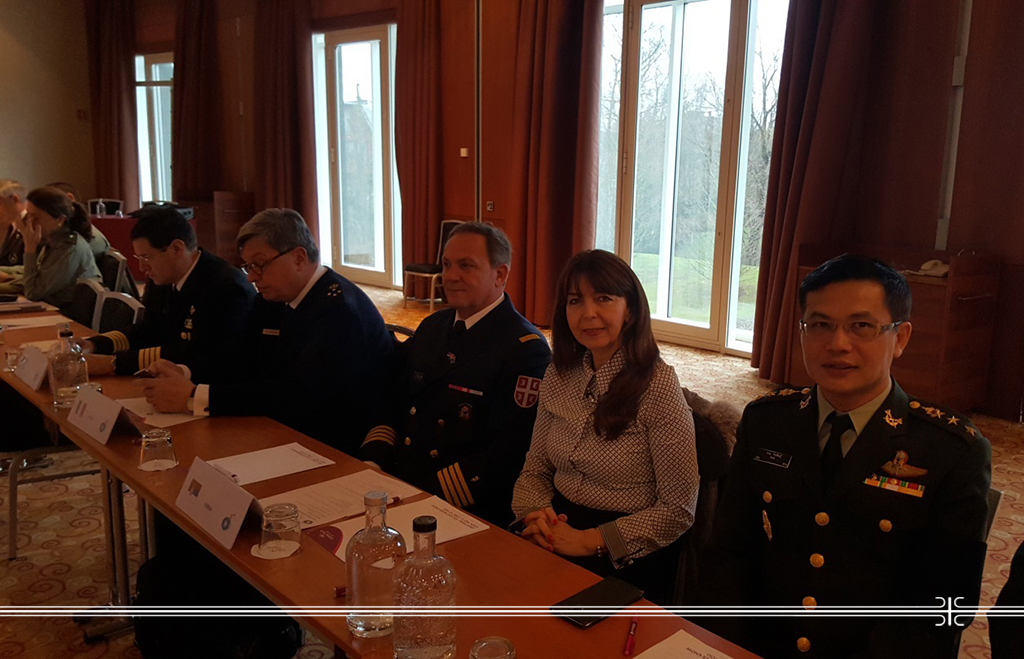 MMA Members at International Committee of Military Medicine Meeting
28. 02. 2017
Dean of the MMA Medical Faculty of the University of Defence Colonel Prof. Nebojsa Jovic, who is also a vice president of the Pan-European working group of the International Committee of Military Medicine and Head of the National Poison Control Center Prof. Dr. Slavica Vucinic attended the pre congress meeting of International Committee of Military Medicine (ICMM) held from 22 to 24 February 2017 in Brussels, the Kingdom of Belgium.
Representatives of the regional ICMM working groups discussed the current issues of all the Committee's work and activities of working groups and technical committees. One of the main topics was preparation of 42nd World Congress of Military Medicine, which will be held from 19 to 24 November 2017 in India. The Congress, which main topic is "Military medicine in transition: a look into the future", will be organized in the form of 28 simultaneous scientific sessions, roundtables, panel discussions and workshops. On this occasion the importance of accreditation of all courses during the Congress in accordance with European and American principles was highlighted.
Basic principles of ICMM, consisting of 112 member states, refer to the professional cooperation in the management of the wounded and sick and the active exchange of knowledge in the field of military medicine through various forms of military medical cooperation. Under the auspices of this organization a number of other missions are carried out, such as the organization of advanced courses while constantly insisting on respect for and implementation of international humanitarian law in armed conflicts and maintaining contacts between military medical services of countries in the world.