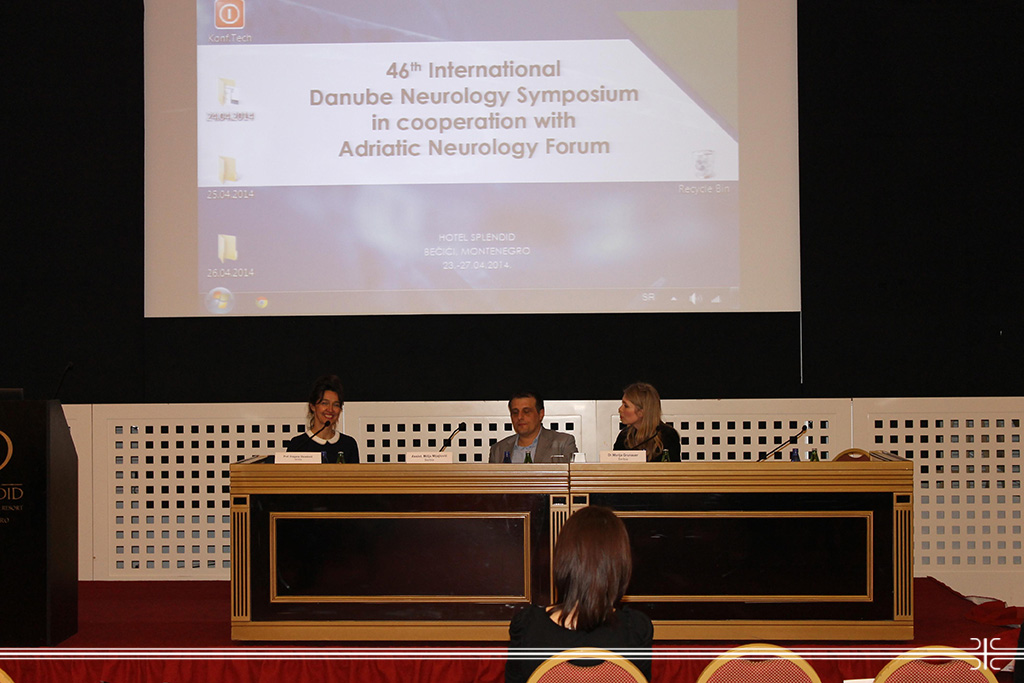 MMA Neurologists at Traditional Adriatic Forum
29. 04. 2014
Professional team from the MMA Clinic for Neurology took a part at 46th International Neurology Symposium of Danube Countries held in cooperation with Adriatic Neurology Forum in Montenegro from April 23-27, 2014.
At this event, the most important in Europe in the field of neurology, the MMA Clinic for Neurology had leading organizational role from its very beginning, participating as well in its scientific part. Clinic's Head Colonel Prof. Dr. Ranko Raicevic chaired this year organizational board. The forum gathered more than 250 participants coming from Serbia, Croatia, Montenegro, Slovenia, Macedonia, Bosnia and Herzegovina, Republika Srpska and Albania aided by their Austrian, German, Hungarian, Israeli and Greek colleagues.
Main topics included cerebrovascular disorders, epilepsy and multiple sclerosis, but the highest significance had the presence of young neurologists, who were having a special day this year also. It was noted by lectures delivered by young MMA specialists.
Beside plenary lecture by Prof. Raicevic, lecturers with oral presentations were Prof. Dr. Evica Dincic, Prof. Dr. Dragana Obradovic, Lt. Col. Dr. Zeljko Krsmanovic, whilst Major Dr. Zeljko Boskovic took a part at the Forum round table. Plenary lecture within the session "Original Research" was delivered by Dr. Marija Grunauer, doctor on specialist studies, whilst works within the session "My Most Severe Patient" were presented by Dr. Nenad Komatina and Dr. Rade Popovic, also attending specialist study programs. Capt. Dr. Viktor Pasovski was awarded the best poster presentation thus receiving fee for next European Academy of Neurology.