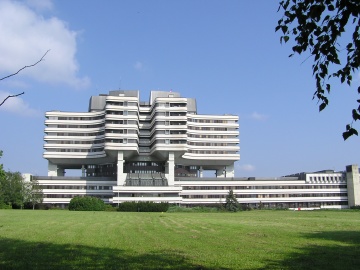 MMA hosts a professional course in procedures and measures in hazardous medical waste management
16. 04. 2011
Belgrade, 16 April 2011 – An accredited first category course named "Procedures and measures in hazardous medical waste management" was held at the Military Medical Academy, in the organisation of the Institute for Pharmacy. The conference, opened by Prof. Dr. Mirjana Antunović, Head of the Institute for Pharmacy at MMA, was attended by 250 healthcare employees (pharmacists, doctors of medicine, biochemists, nurses and healthcare technicians).
Professor Dr. Vesna Šuljagić, pharmacy specialist Zorica Manić and MMed Mirjana Joksimović introduced the participants of the course with procedures and measures in ineffective, pharmaceutical and radiological waste treatment. Chemical and biological waste management in biochemical laboratories, procedures and measures in cytotoxic waste treatment, as well as identification of hazard, risk assessment and management were the subjects of the presentations of Prof. Dr. Gordana Žunić and MMed Vesna Subota, Prof. Dr. Marija Toskić-Radojčić and Colonel MMed Dragan Aleksić, in the second part of the course work.
Receiving the highest grade from participants, the course is going to be repeated due to great interest of the professional community, and the public will be promptly notified of the time of the second course.