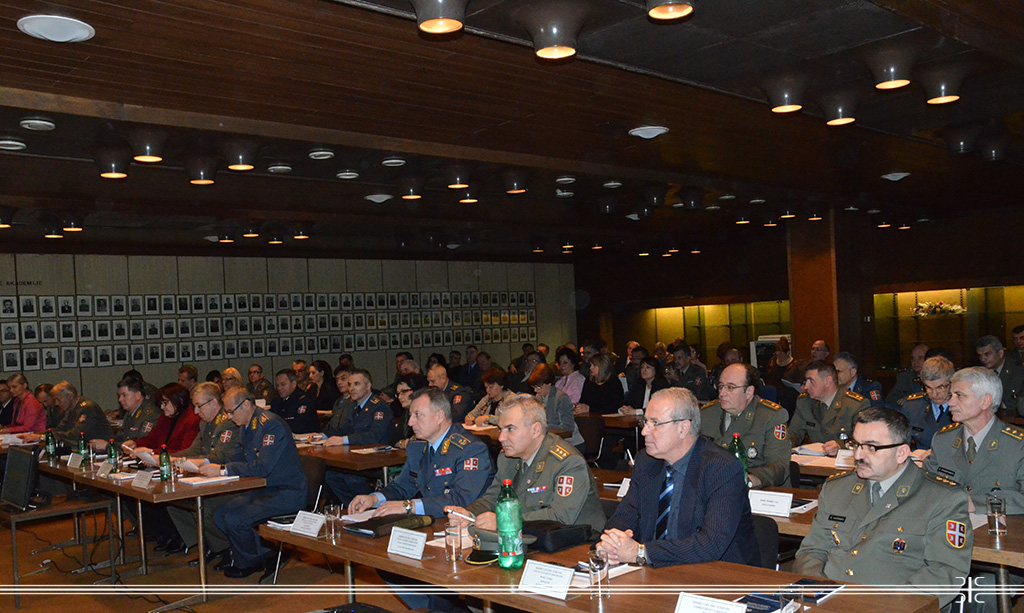 MMA's Annual Work Analysis in 2015
28. 01. 2016
At the regular annual analysis of functional capabilities held at the Military Medical Academy on 27 January 2016, Institution's work results were presented in details, also problems analyzed and plans for the current year were considered.
Deputy Head of the MMA Colonel Prof. Dr Dragan Dincic said the Military Medical Academy, which would soon celebrate 172 years of its existence, is one of the most valuable heritages of the former Yugoslavia because foundations of current organization were set at that time. The fact that the MMA successfully manages to respond to set tasks in complex times he connected to being in the SAF chain of command, commitment to work and good work organization.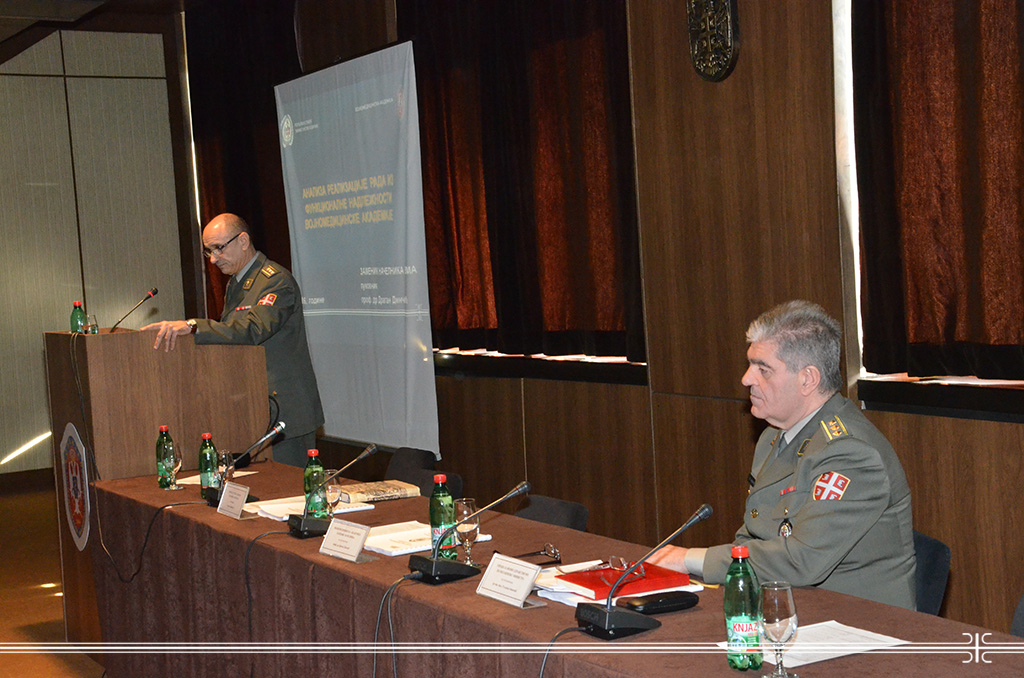 He pointed out the promotion of the first class of medical second lieutenants who successfully completed six year studies at the MMA's Faculty of Medicine as one of the most significant event in the last year. Also, Prof. Dincic said that without investment in education and training of our physicians in the country and abroad, as well as providing better working conditions for  medical nurses and technicians the improved quality of health care services would not be possible. He emphasized that the Military Medical Academy is primarily there for the military insured because it is a part of the Ministry of Defence and the only corresponding health care institution of tertiary level for the members of the SAF, but on the other hand, it renders its services to the civilians on the basis of the signed agreement with the Republican Fund for Health Care Insurance. He said that he had no doubts that this Institution would preserve a good reputation in future that is bounding with the support of great enthusiasm of the employed at the MMA, great commitment of the MMA's management to cope with the problems that are similar to all in the health care system.
Acting Assistant Minister for Budget and Finances Radmila Jagodic, Acting Assistant Minister for Defence Policy Major General Sladjan Djordjevic, Acitng Head of the Military Health Care Department Colonel Dr Ugljesa Jovicic, Head of the Human Resources Department of the Sector for Human Resources Brigadier General Dragoslav Lackovic, Head of Minister's Office Brigadier General Sinisa Radovic, Head of Department of Budget and Finances Colonel Sasa Trandafilovic, Head of Logistics Department (J4) Brigadier General Zeljko Ninkovic, director of Fund for Social Insurance of the Military Insured  Dragisa Dabetic, representatives from the Ministry of Defence and the SAF attended the MMA's annual analysis. Participants of the meeting agreed in the open discussion that the current problems could be overcome with mutual efforts and with unique approach to their solving.