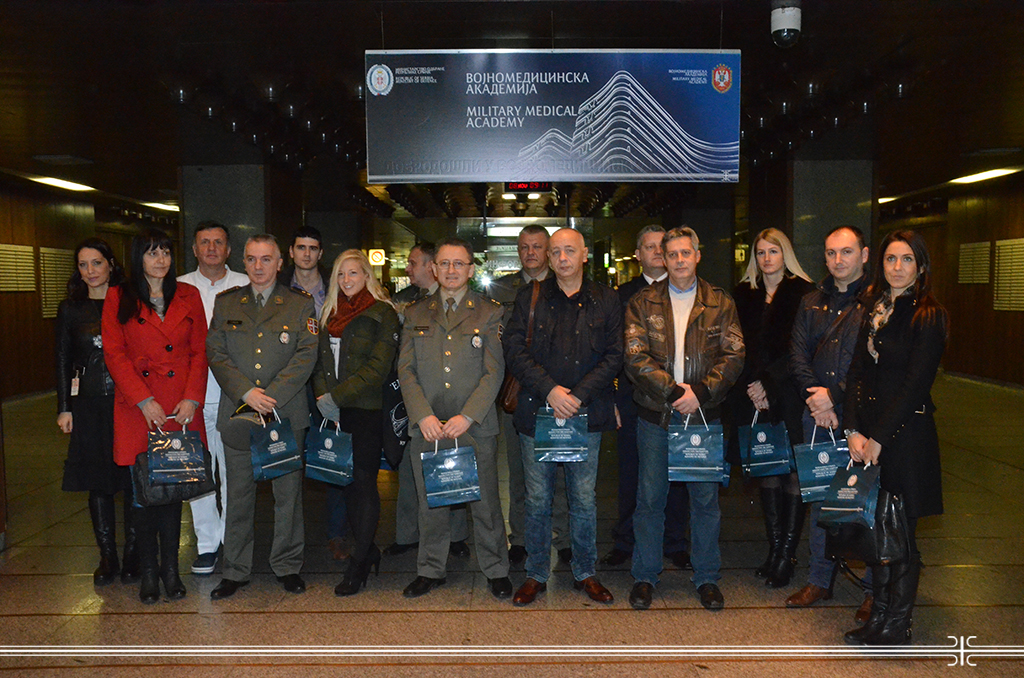 MSA Member Staff Signed Donor Cards at MMA
08. 11. 2016
Members of the Military Security Agency (MSA), headed by MSA Director Brigadier General Petar Cvetkovic, in the light of celebrating the Day of MSA, initiated a campaign of donor card signing, thus 26 members signed donor cards pledging their organs on 8 November 2016 at the Military Medical Academy (MMA).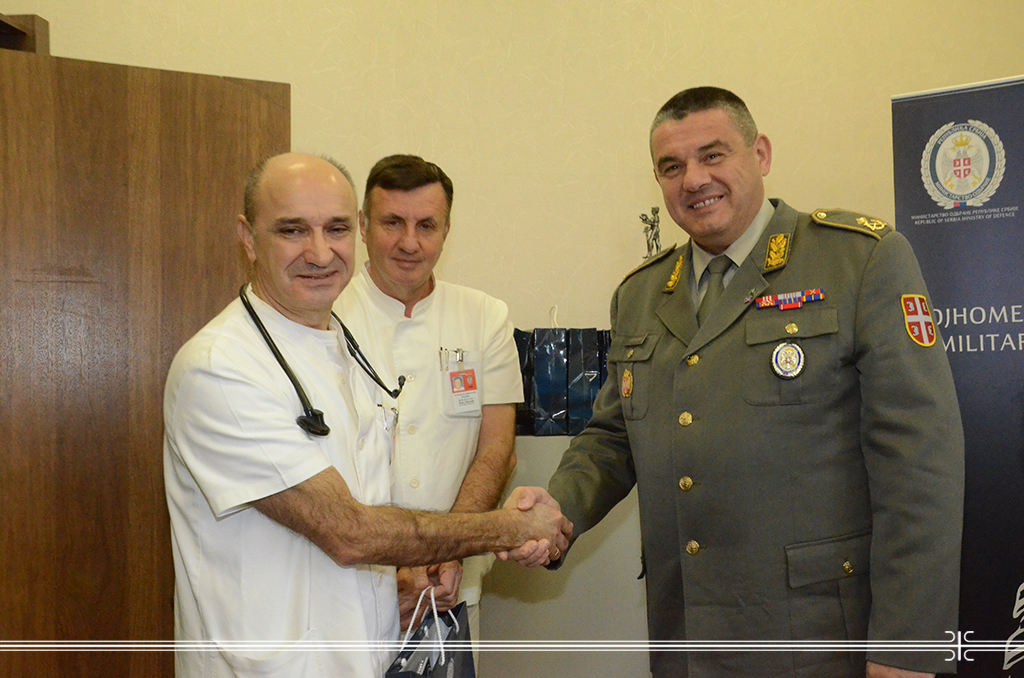 The Deputy Head Col. Prof. Dr. Dragan Dincic welcomed the quests from MSA and together with the Coordinator of the MMA for transplantation and the Head of the Group of Internal Clinics MMA Colonel Prof. Dr Djoko Maksic thanked attendees for their human act that aims at improving and popularization of cadaveric transplantation program.
Organ pledge program and donor cards were for the first time launched in Serbia in 2002 at the Military Medical Academy in order to popularize and improve the cadaveric transplantation program. It is about a voluntary, non-profit, written consent of a viable and accountable person to pledge his organs in the event of the death for the purpose of other persons' treatment.
Forms can be filled out in person at the Military Medical Academy, or ordered by phone to the desired address every working day from 12.00 to 15.00 h on telephone 011 / 3608-466,at  the Department of Public Relations MMA (5th floor).