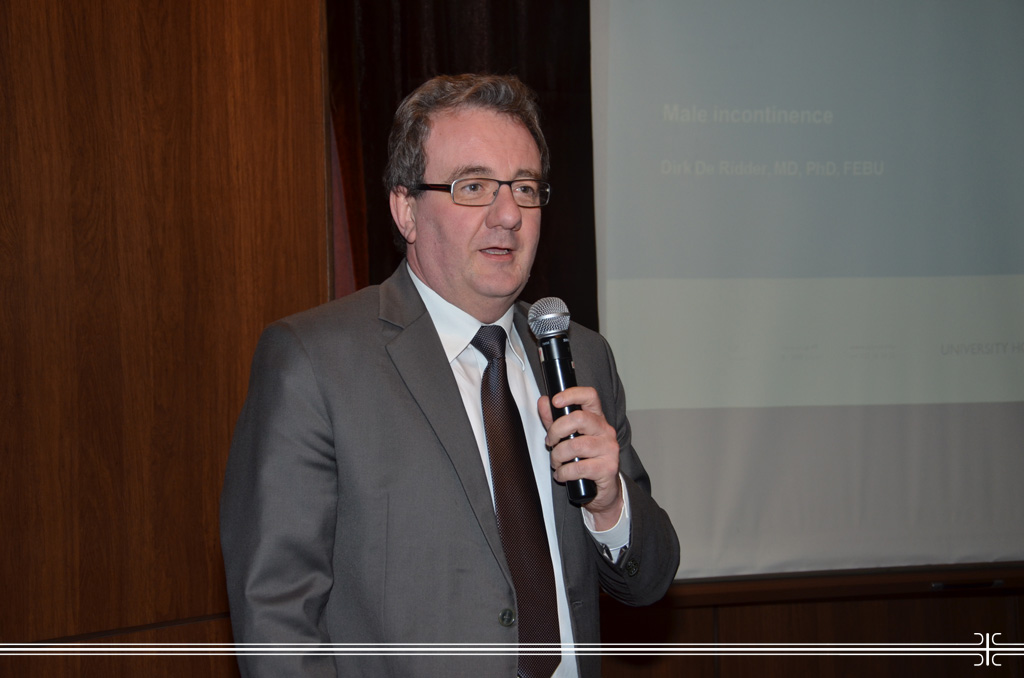 Male Incontinence
08. 02. 2013
Professor Dr. Dirk de Ridder, eminent Belgian urologist and visiting professor of the MMA Medical School, University of Defence delivered the lecture on Male Incontinence at the Military Medical Academy on February 7, 2013.
Presenting incontinence mechanisms including anatomic, neurophysiologic and psychical factors, the lecturer also covered the novelties in the field of this disease surgical treatment. After introducing the attendees with the results of still conducted clinical studies it has been concluded that a method of artificial urinary sphincter placement remains a gold method standard.
Male urinary incontinence, condition affecting large number of persons, is still underexpose medical area and according to Dr. Ridder, for further progress in treatment it is necessary to conduct more analysis, comparative examinations, as well as to define more specified disease stadiums, i.e. incontinence types.