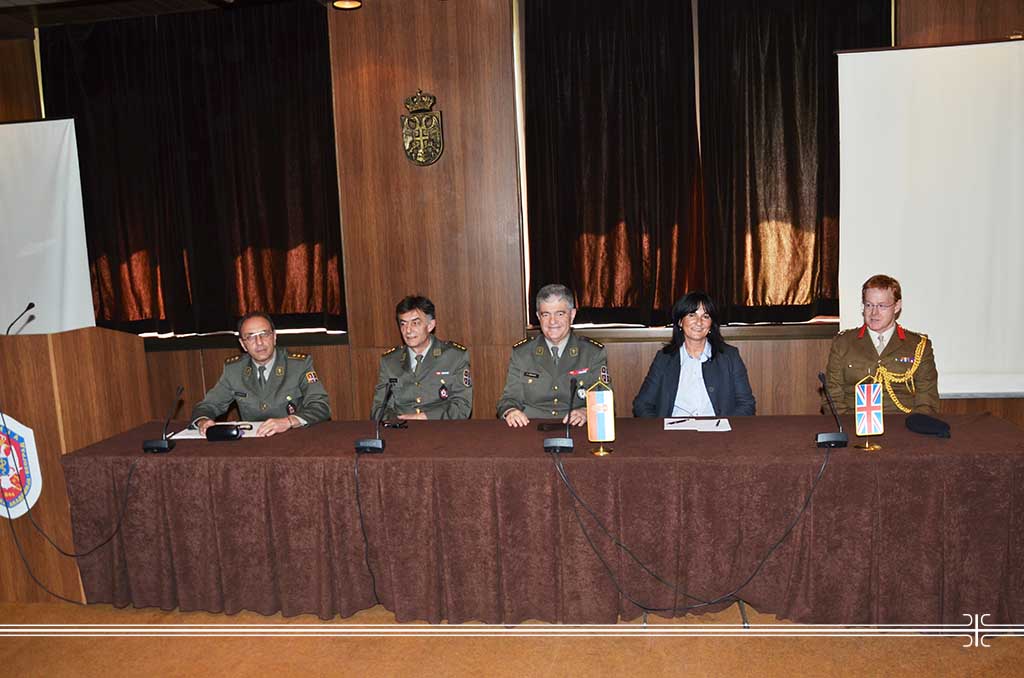 Medical Planning Course Held
15. 04. 2016
Course in the field of medical planning organized by the Armed Forces of the United Kingdom was held from 11 to 15 April, 2016 in the Military Medical Training Center of the MMA. On the occasion of course closing ceremony the Acting Head of Military Medical Health Department of the Ministry of Defence Colonel Dr Ugljesa Jovicic, the Defence Attaché of the UK Colonel Simon Fitzgibbon and Head of the MMA's Sector for Education and Scientific Research Colonel Dr Miroslav Brocic with associates were present.
Col Dr Jovicic stated during the ceremony that the course was a basis for the good functioning of the military healthcare and he expressed his appreciation for the professional concept that brought closer an aspect of military medical organization in theoretical as well as practical terms to the participants.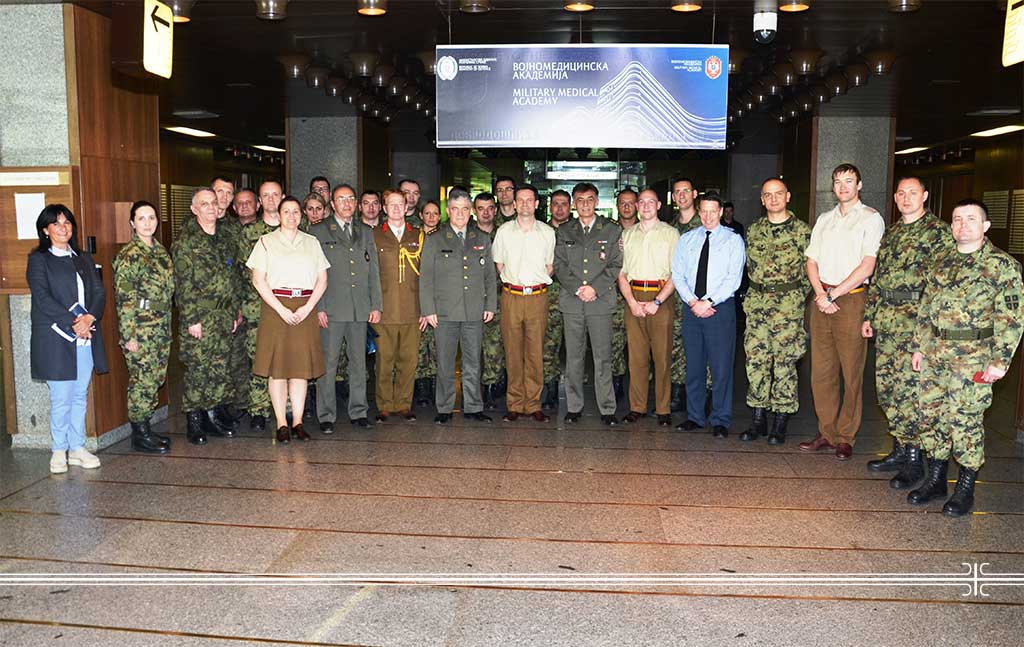 This training on doctrine of military medical service and tactics of the Armed Forces of the UK delivered five-member team of instructors led by Major Timothy Paul Rawilson, and the course was successfully attended by 22 officers from the military medical institutions of the MoD and military medical units of the Serbian Armed Forces.