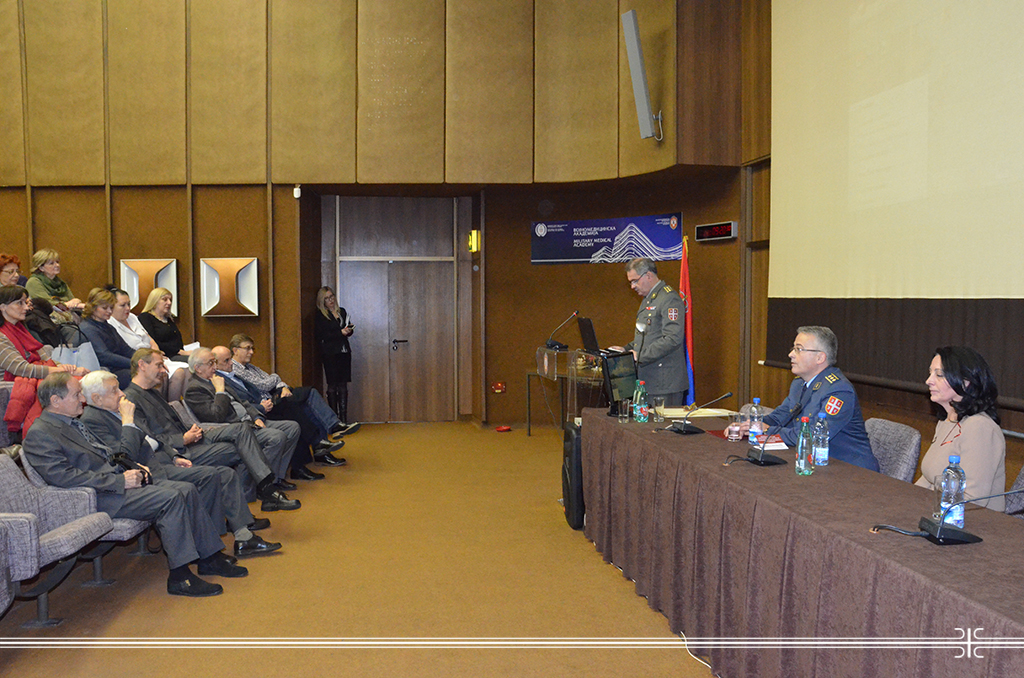 Meeting of Anesthesiologists Held at MMA
11. 12. 2015
Traditional annual anesthesiology meeting organized by the Serbian Medical Society's Section for Anesthesiology, Intensive Care and Pain Therapy and the MMA's Clinic for Anesthesiology and Critical Care, was held at the MMA.
The Acting Head of the MMA Colonel Prof. Dr Segrt welcomed the present and pointed out that the special honor was the fact that for more than 30 years those gatherings were held at the MMA, the medical, educational and scientific-research institution being recognized in the world and in the region as such.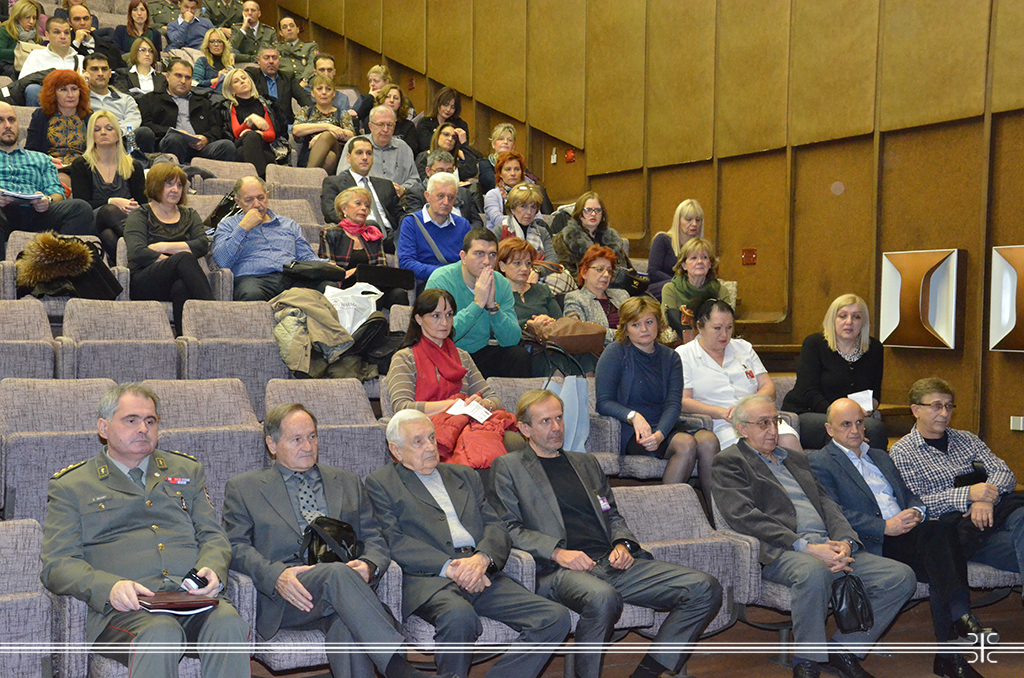 He said that anesthesiology as a branch of medicine was a determinant that led the MMA during 172 years long tradition of existence and functioning and that its anesthesiologists in cooperation with colleagues of other specialties beside their obligations in their own institution have been performing their humane mission successfully within the field hospital role 2 of the SAF in the Central African Republic and other peacekeeping missions of the UN and EU. According to Professor Segrt, a good anesthesia is one of key reasons because the operative treatment and postoperative course have a good final outcome – a cured and satisfied man.
Head of the Clinic for Anesthesiology and Intensive Therapy MMA Colonel Doc. Dr Milic Veljovic said that each generation has an obligation to continue where the previous have stopped and that it is a great honor to organize the traditional meetings of anesthesiologists at the MMA. During the opening session, the president of the Serbian Medical Society's Section of Anesthesiology, Intensive Care and Pain Therapy Prof. Dr Nevena Kalezic from the Clinical Centre of Serbia addressed the gathering, having reminded the attendees of previous generations of anesthesiologists who had set high criteria regarding the quality of expert meetings, scientific contribution to the profession and the cooperation with the intensive medical associations, pointing to the responsibility to continue with that tradition.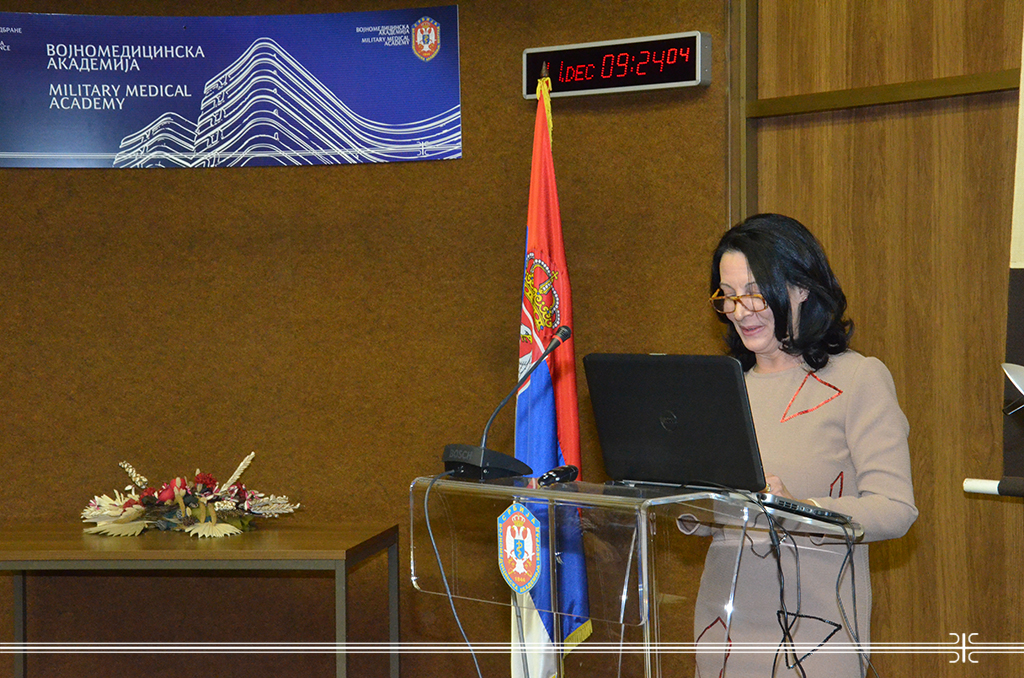 The annual recognitions of the SMS were presented. The awarded were anesthesiologists Dr Branislav Pujic from the Clinical Centre Vojvodina, Dr Bojan Bagi from the General Hospital Subotica and Dr Radomir Mitic from the General Hospital Leskovac. The SMS diploma was presented to Dr Mirjana Kendrisic from the General Hospital Sremska Mitrovica, and a plaque –recognition for the significant contribution was given to Dr Dusanka Janjevic from the Clinical Centre Vojvodina. Charters, recognitions for the highest achievements and improvement of medical profession were presented to Prof. Dr Nevena Kalexic and to a retired Prof. Dr Zoran Slavkovic.
The professional part of meeting encompassed lectures on current topics in anesthesiology and intensive therapy such as pain therapy, perioperative and postoperative care as well as the quality assessment of anesthesia and case reports from everyday medical practice.