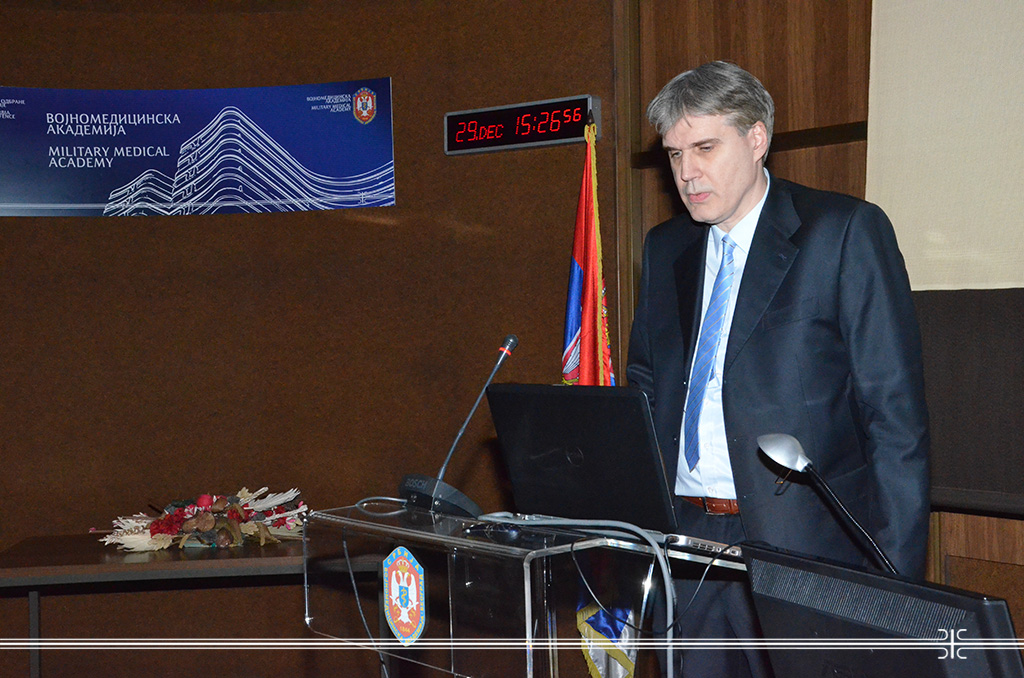 Meeting of Cardiologists Held at MMA
30. 12. 2016
The meeting of the Cardiology Section of the Serbian Medical Society, organized by the Clinic for Cardiology and the Clinic for Emergency Internal Medicine, Military Medical Academy was held at the Military Medical Academy.
Head of the Cardiology Clinic Col. Prof. Dr. Radomir Matunovic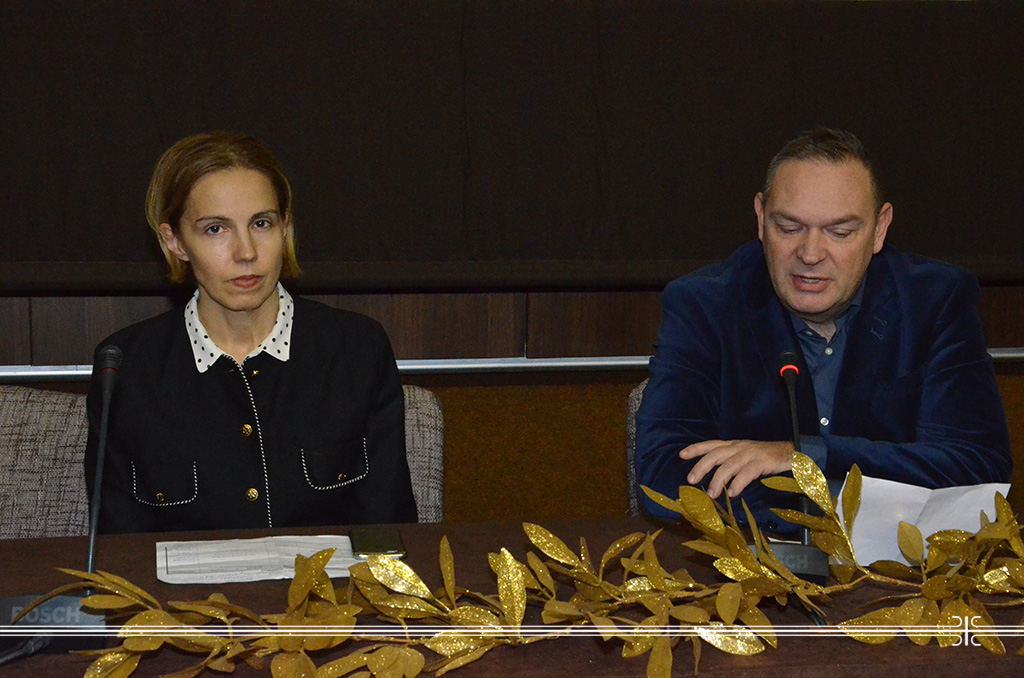 said in his opening statement that at the very top of interest in this year's cardiology meetings is an introduction of novel anticoagulant (NOAC) drug therapy in clinical practice. For this reason, as he said, this expert meeting is dedicated to the prevention of thrombosis and clinical indications and implications of the introduction of NOAC.
Four lectures were held by MMA cardiologists. Lt Col. Assist. Dr. Predrag Djuric presented thromboembolic risk in patients with atrial fibrillation, while MSc Dr. Jelena Maric Kocijancic talked about the morphology and function of the left atrial appendage as one of the most important sites for creating thrombosis of the heart. The importance of 3D echocardiography in left atrial appendage thrombosis lectured Doc. Dr. Zorica Mladenovic, and Major Dr. Boris Dzudovic presented the clinical experience with hemorrhage in anticoagulant therapy with new drugs.