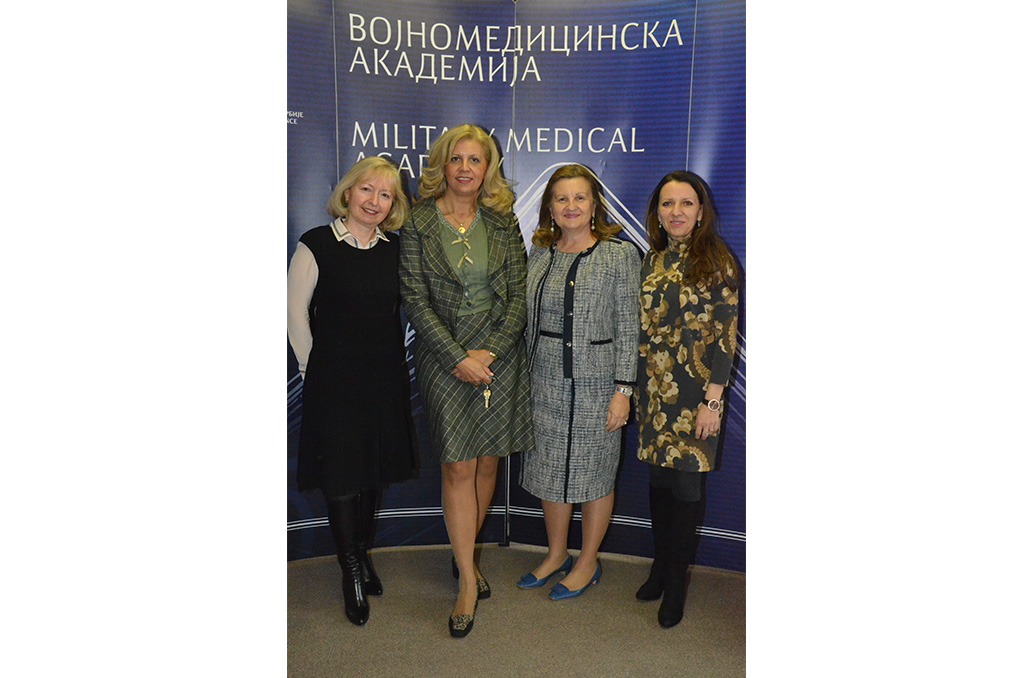 Meeting of Neurologists at MMA
20. 12. 2016
The meeting on stroke and multiple sclerosis organized by the Section of Neurology of the Serbian Medical Society and the MMA Clinic for Neurology was held at the Military Medical Academy.
Prof. Dr. Marija Zarkov, from the Clinic for Neurology, Clinical Center of Vojvodina, having delivered a lecture on a transitory ischemic attack, discussed on the prevention of stroke and this neurological disorder is considered a warning sign. Due to the fact that it is characterized by numerous non-specific symptoms, it was highlighted through a clinical case the importance of medical history in patients with a small number of risk factors and progress of diagnostics for which there is still no gold standard.
Two lectures presented by prof. Dr. Gordana Toncev from the Clinic for Neurology of the University of Kragujevac and Smiljana Kostic Clinic for Neurology MMA were dedicated to multiple sclerosis. In addition to the differential diagnosis of less predictable symptoms of the disease, the frequency of associated diseases was mentioned, and the results of several years of clinical studies on the link between cognitive impairment in multiple sclerosis with insulin resistance were presented.
The last lecture on compressive neuropathies was held by Prof. Dr. Vesna Martic from the MMA Clinic for Neurology. She spoke of neurophysiological diagnostic methods and clinical features of common diseases as well as damage to peripheral nerves. Besides the conservative ways of neuromuscular diseases of arms and legs treatment, the attendees had the opportunity to learn more about the prognostic factors' outcome of nonsurgical treatment.