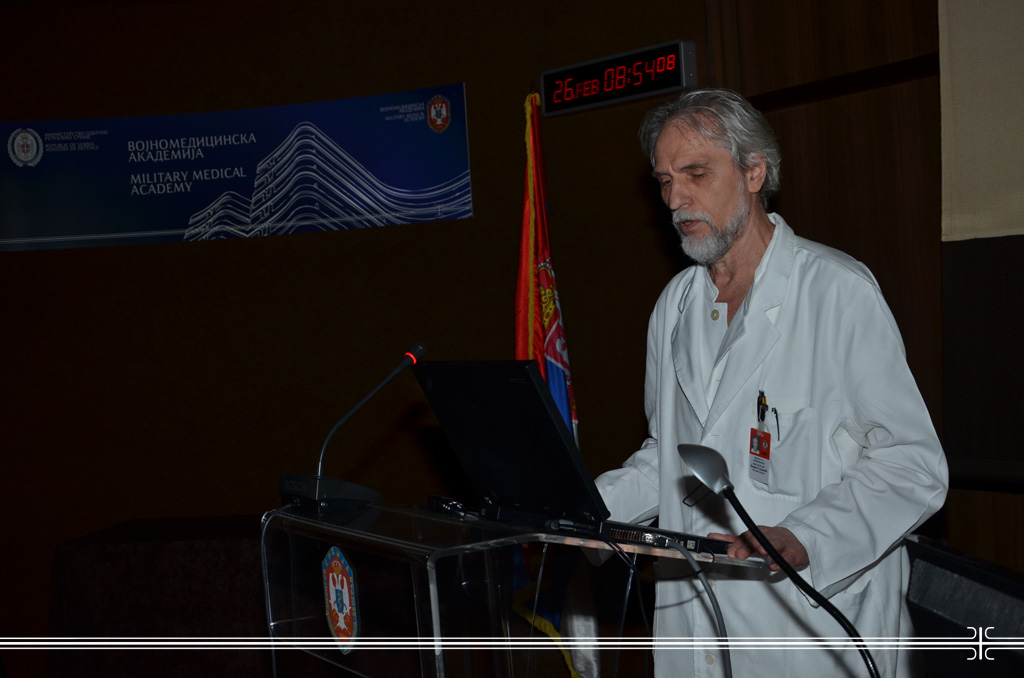 Meeting of the MMA Institute of Epidemiology
27. 02. 2013
Professional Meeting presenting the innovations in the field of disinfection, disinsection and deratisation (DDD), organized by the MMA Institute of Epidemiology, has been delivered at the Military Medical Academy.
As an annual event with traditional lectures, it is intended for education of employees, professionally involved in this subject. This year topic was dedicated to West Nile Virus, its geographic distribution, vector characteristics, virus reservoirs and their prevention, with a special overview on disease diagnostics and therapy caused by this virus.
All attendees were introduced with the latest news in this scientific area, actual statistical data, as well as with the prevention strategy of the virus transmission, topics presented by Prof. Dr. Novica Stajkovic, Asst. Dr. Milena Krstic and Dr. Djordje Prpa.