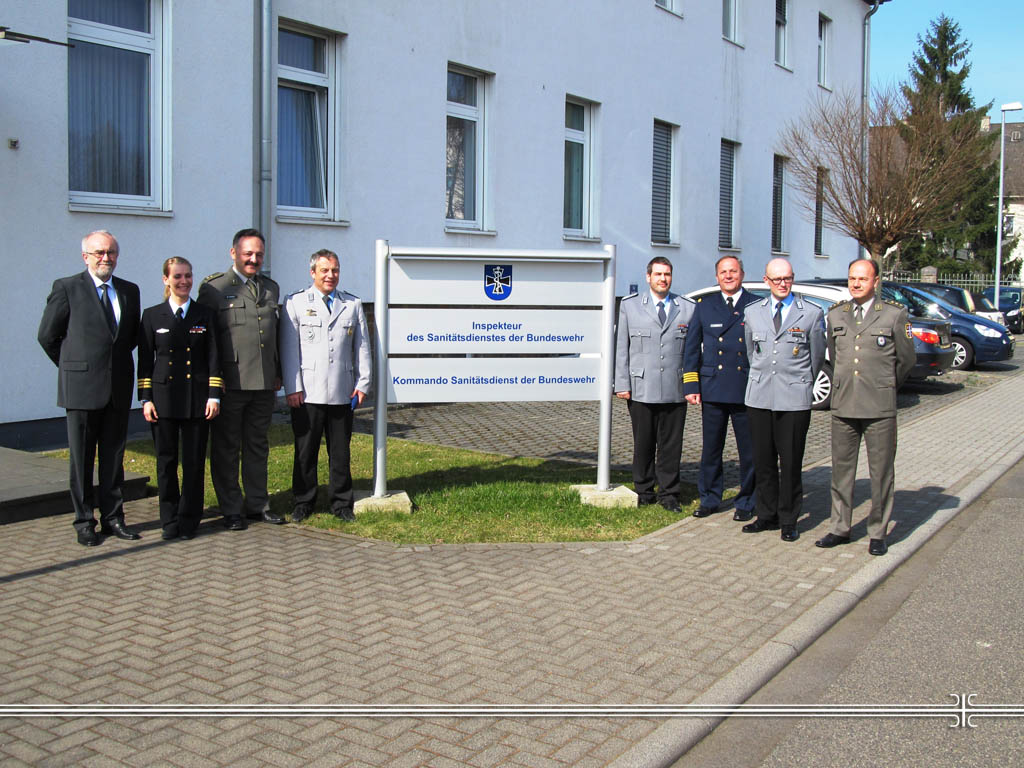 Military Healthcare Delegation Visited Germany
30. 03. 2015
Military Healthcare Delegation of the Ministry of Defence of Republic of Serbia, led by Col. Prof. Dr. Nebojsa Jovic the Surgical Clinics Group Head of the MMA Treatment Sector paid a visit to the Bundeswehr Medical Service in Koblenz of the Federal Republic of Germany in the period March 16-19,2015. Its host was the Medical Service Deputy Head Colonel Von Uslar.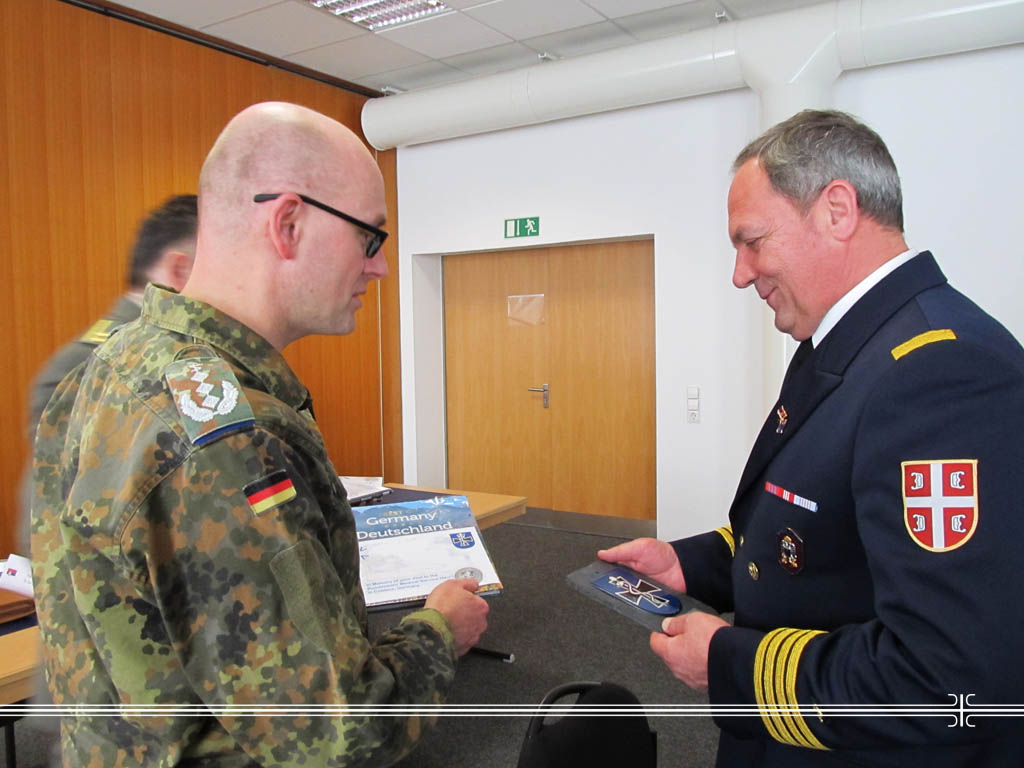 The participants spoke about training and joint participation of Serbian and German military doctors in peacekeeping operations, sharing experiences achieved so far in peace support operations, military medical education, collaboration between the MMA National Poison Control Center and Bundeswehr Institute of Pharmacology and Toxicology in Munich, etc.
The conclusions made on this occasion were that collaboration between two medical services has been intensified thus in 2015 seven activities are planned to realize. The following period will include the training for peacekeeping operations, exchange between German students of medicine and cadets from the MMA Medical Faculty, exchange of students on specialist studies in military hospitals of the Ministry of Defence and Serbian Armed Forces, on one side and Bundeswehr on the other side, more intense collaboration in the field of toxicology as well as the other cooperation modalities of mutual interest.