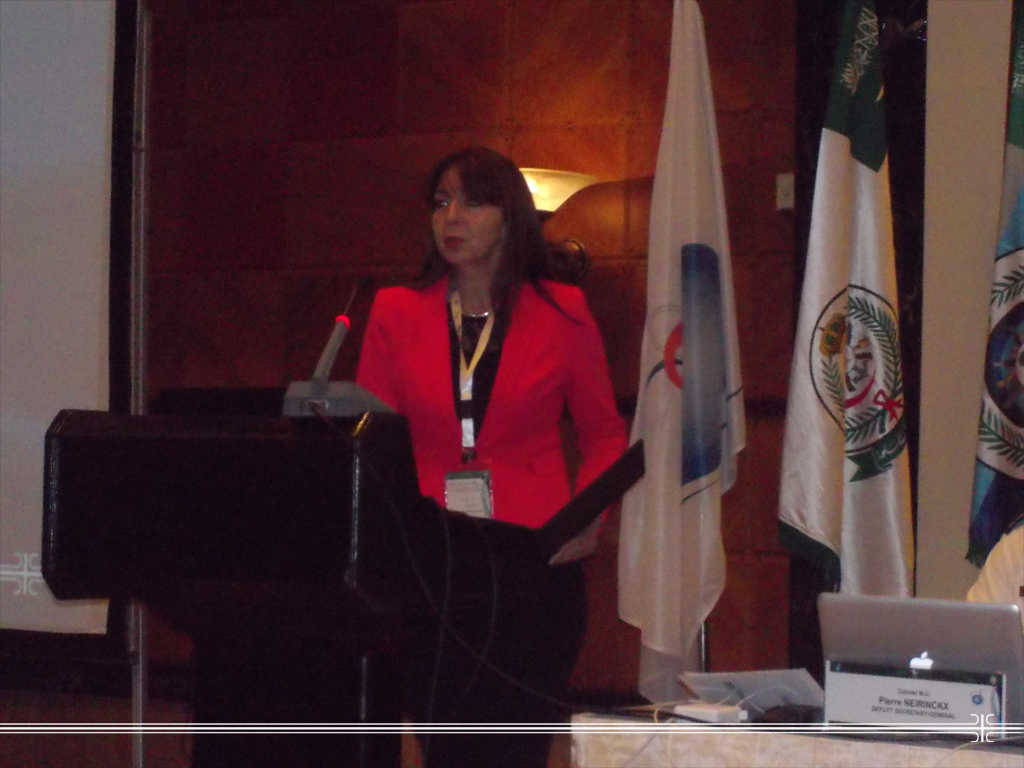 Military Medical Academy at the 40th World Congress of Military Medicine
17. 12. 2013
The 40th ICMM World Congress on Military was held in Jeddah, Kingdom of Saudi Arabia from December 7 to 12, 2013. Serbian representative at this event was the Head of the MMA National Poison Control Center Prof. Dr. Slavica Vucinic.
Congress main topics included: The Role of Military Medicine in Disasters, Emergency and Rehabilitation Health Care during Combat, Mental Disorders Associated with Wars and Pre-deployment Medical Preparations for Military Personnel. The attendees had the opportunity to assist to various plenary sessions, round tables, workshops, parallel sessions and poster presentations. At the ICMM General Assembly Prof. Dr. Vucinic presented the program of 3rd Pan-European Congress of Military Medicine scheduled to take place in Belgrade from June 2 to 6, 2014.
Numerous delegations gathered on this meeting considered the actual problematic in the field of military healthcare and special emphasis on humanitarian medical missions organization, collaboration with the international organizations as World Health Organization, Red Cross International Committee, UN Program against HIV/AIDS and World Society for the Protection of Animals.
In further course of the Congress and ICMM General Assembly it has been presented the work of the ICMM Education Referent Center which formation was agreed on General Assembly in Kuala Lumpur in 2009. The Center is founded by Swiss Fond 2013 and represents Swiss armed forces medical unity carrying the official name Medical unit - Centre of Education, MU-CE. It is managed by the Law of armed conflict - LOAC international expert group. Their primary assignment is to organize the Law of armed conflict training within the Referent Center or on the Regional LOAC courses level delivered until now in South Africa, Saudi Arabia, and Indonesia in past two years and scheduled for the future period.
The ICMM was established in 1921 and is made up of Military Medical Services of 104 member states, one of which is the Republic of Serbia. Its activities are carried out through annual meetings of the Chiefs of the Military Medical Services, congresses on Military Medicine held bi-annually, and the work of regional organizations in different medical fields. As far as the Military Medicine is concerned, the ICMM is recognized as one of the most significant organizations at the world level. The Military Medical Academy is actively involved in the work of this organization.