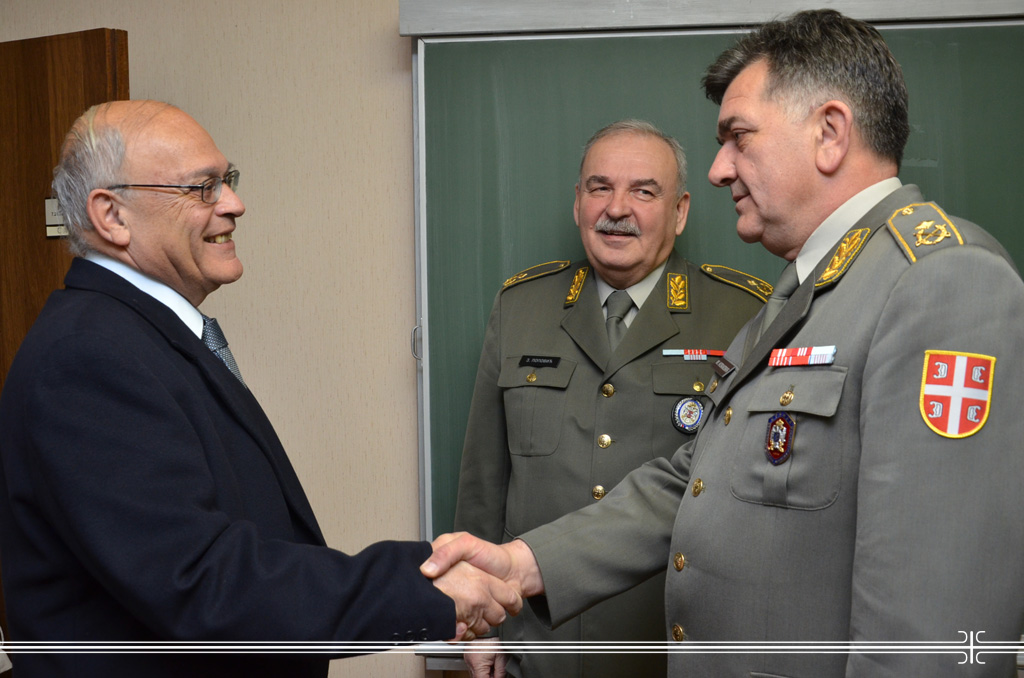 Military Medical Collaboration with Israel
05. 03. 2014
Defence Ministry working group of the State of Israel, headed by Director for Europe within Directorate of Military Intelligence Jakob Laoro visited Military Medical Academy. Its hosts were the Head of the Military Healthcare Department of the Republic of Serbia Defence Ministry Brigadier General Prof. Dr. Zoran Popović and Head of the Military Medical Academy Brigadier General Prof. Dr. Marijan Novaković. The meeting was also attended by the MMA Treatment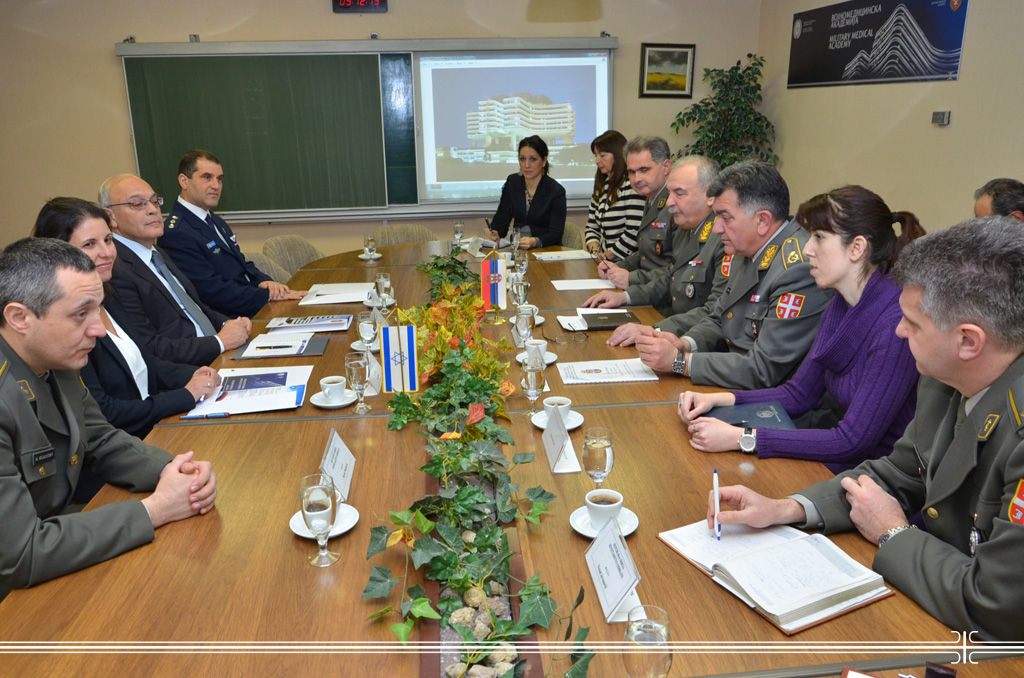 Sector Head Col. Prof. Dr. Zoran Šegrt and the MMA National Poison Control Center Head Prof. Dr. Slavica Vučinić, who presented their work competences at the Military Medical Academy.
On this occasion, the potential collaboration modalities in the field of military healthcare have been discussed, including toxicology, traumatology, rehabilitation, air force medicine and the other similar medical related issues.
Israeli part was officially invited to participate at the 3rd Pan European Congress of Military Medicine which, under the organization of the Ministry of Defence of the Republic of Serbia, will take place in Belgrade during June 2-6, 2014.