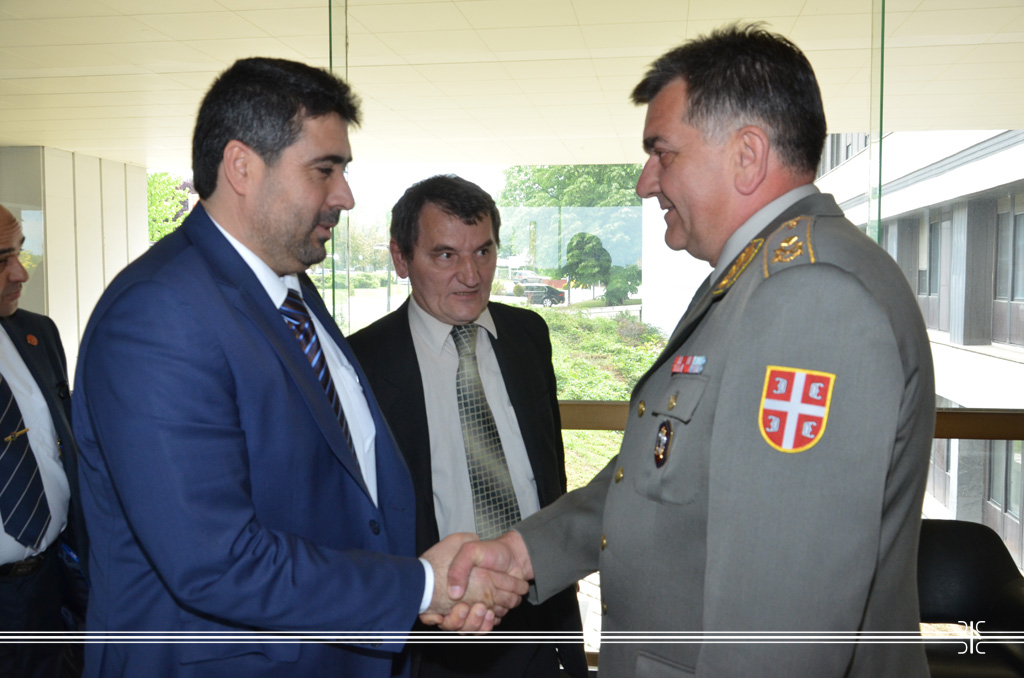 Military Medical Collaboration with Libya
28. 05. 2013
Delegation of the Libyan Ministry of Defence, led by Deputy Minister for International Affairs and Training Attohami Ahmed Omar Abuzayan paid a visit to the Military Medical Academy. MMA Head Brigadier General Prof. Dr. Marijan Novakovic and his associates met the guests with MMA organization and work method, with a special emphasis on treatment and education related topics.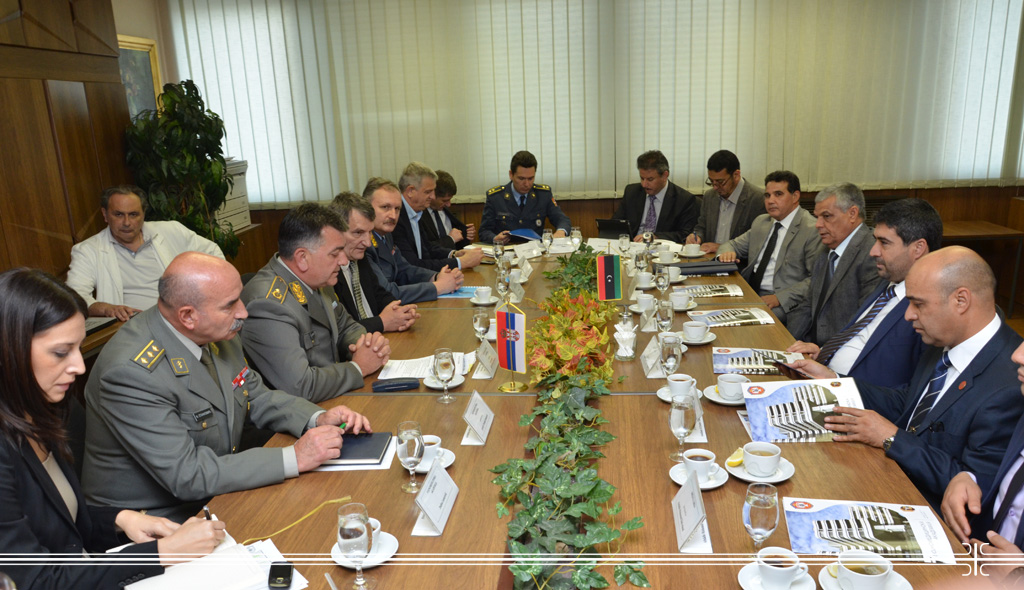 Official conversation covered military medical collaboration as one of the most developed forms of bilateral collaboration, along with the concrete propositions for its further development.
On this occasion, Libyan delegates had the opportunity to closely view functioning of the following MMA clinics: Clinic for Physical Medicine and Rehabilitation, Clinic for Orthopedic Surgery and Traumatology as well as the Clinic for Anesthesiology and Intensive Care.